Alliance between Repsol and EDP to lead the hydrogen market in the Peninsula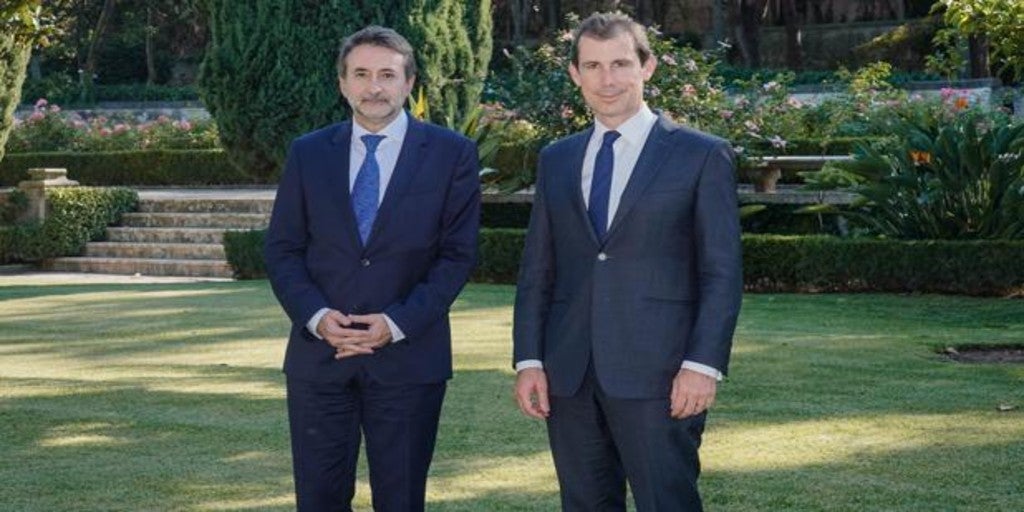 Madrid
Updated:
Keep

Repsol and the Portuguese EDP have reached an agreement to jointly explore new investment opportunities in renewable hydrogen projects on the Peninsula, where the Spanish company is the leading producer and consumer with a 60% market share.
The 'Memorandum of Understanding' (MoU) -signed by the CEOs of both companies, Josu Jon Imaz and Miguel Stilwell, at the Spanish embassy in Lisbon- marks the beginning of talks between both parties to implement renewable energy projects in the Peninsula.
The agreement recognizes three potential projects for further evaluation, two in Spain and one in Portugal. One of them, led by EDP, is the Aboño project, which aims to create a 'green hydrogen valley' in Asturias, one of the axes of the energy transition plan designed for this region. Repsol is leading the project in the Basque Country, also with a large-scale electrolyzer, within the 'Basque hydrogen corridor' project.
In Portugal, it is planned to exploit the production of renewable hydrogen in Sines, taking advantage of the complementarity between Repsol's operations in the same place through its industrial complex as a potential user of renewable gas and EDP's role as an energy supplier.
EDP ​​and Repsol have been working together for a long time. The two companies are partners in the Windfloat Atlantic project, the first floating offshore wind farm in continental Europe, located off the coast of Viana do Castelo in Portugal. The Spanish multinational has a 13.6% stake in the project, led by Ocean Winds, a joint venture created by EDPR and Engie. Other wind energy production projects, such as the Inch Cape and MORL offshore wind farms, both in the UK, were also driven by a partnership between the two companies.
On the other hand, the company has announced investments in the entire value chain that will reach 2,549 million euros and the installation of a 1.9 GW capacity until 2030, as explained by the group's director of Hydrogen, Tomás Malango.
Renewable hydrogen is one of Repsol's strategic pillars to achieve net zero emissions by 2050. The company will use different technologies to achieve its renewable hydrogen production goals, including electrolysis, production from biogas and photoelectrocatalysis, a technology that it is developing together with its partner Enagás.
Repsol is promoting the creation of large regional poles around renewable hydrogen with the aim of coupling the production and demand for this gas and thus achieve efficient ecosystems.