Allfunds to debut in Amsterdam on April 23 with a maximum valuation of 7.6 billion | Markets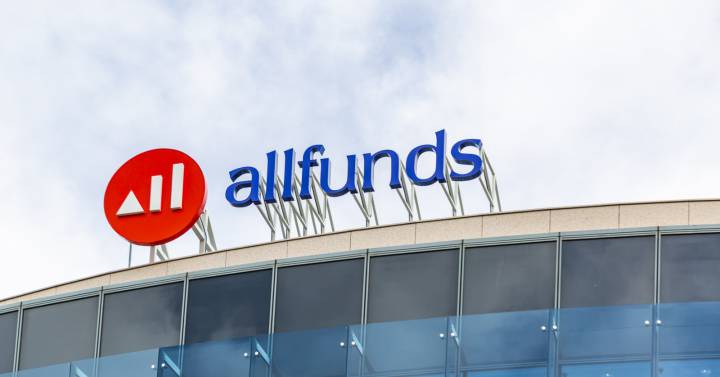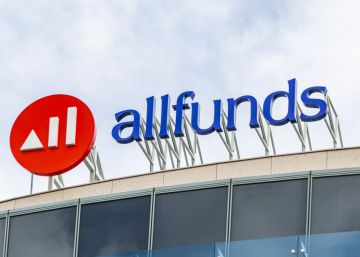 The global giant of the distribution of funds, Allfunds, has obtained this Friday the approval of its brochure to debut in Amsterdam on April 23 with a valuation between 6,600 and 7,600 million euros (of 10.50 and 12.00 euros per action). The current shareholders will sell a maximum of 29.9%, and there are already new partners, including the world's largest manager, BlackRock, who have committed to investing a total of 850 million euros.
The sellers will be the current four shareholders. The private equity Hellman & Fridman controls 40.672%, the sovereign wealth fund GIC has 22.878%, BNP Paribas and Credit Suisse, shareholders of Allfunds after the integration operations of their portfolio distribution businesses, control respectively 22.5% and 13 , 95%.
The initial offer will be for a maximum of 26% of the capital, but may be increased by 15% of the 163.65 million shares to be sold. If the option to expand the operation is exercised, the amount of the IPO would be between 2,000 and 2,300 million euros, and would correspond to a maximum of 29.9% of the capital of Allfunds.
One of the great novelties of the operation is that it already has shareholder commitments that will act as an anchor. The management companies BlackRock, Jupiter, Mawer, Lazard AM and Janus Henderson have closed an agreement through which they become part of the company's shareholders as key investors with the acquisition of shares for a total amount of 850 million euros. Of this amount, 250 million euros would correspond to BlackRock, 200 million euros to Jupiter, 160 million euros to Mawer and 120 million euros to Lazard and Janus Henderson Investors.
Juan Alcaraz, founder and CEO of Allfunds explains in a note that the firm "has maintained an excellent performance in the first quarter of 2021 and continues with its sights set on offering the best service to its clients, promoting growth and continuing the A path that began in 2000. I look forward to our stock market debut. A key milestone to continue driving our ambition to realize the digital transformation of the wealth management industry. "Your wealth under management excluding the acquisitions of BNP platforms Paribas and Credit Suisse rose 13% between January and March.
Allfunds will distribute as a dividend between 20% and 40% of its profit, which at the end of 2020 was in adjusted terms and as if all businesses were included, such as that of BNP Paribas, it was 169.2 million. Financial sources indicate that, with eventual capital excesses, Allfunds will undertake corporate operations, provide extraordinary remuneration or launch share buybacks. GIC and H&F will have to redeem the bonds for 575 million that they issued in 2017 to finance the purchase of the firm, and that mature in 2024.
At the end of December 2020, Allfunds had more than 1.2 trillion euros in assets under management (including assets acquired but pending transfer). Last year, its income was 370 million euros, it registered an adjusted ebitda of 263 million euros and an adjusted ebitda margin of 71%, according to 2020 pro forma data. It serves 2,300 entities in 55 countries that market portfolios of more than than 5,000 managers.