Allergy to protective measures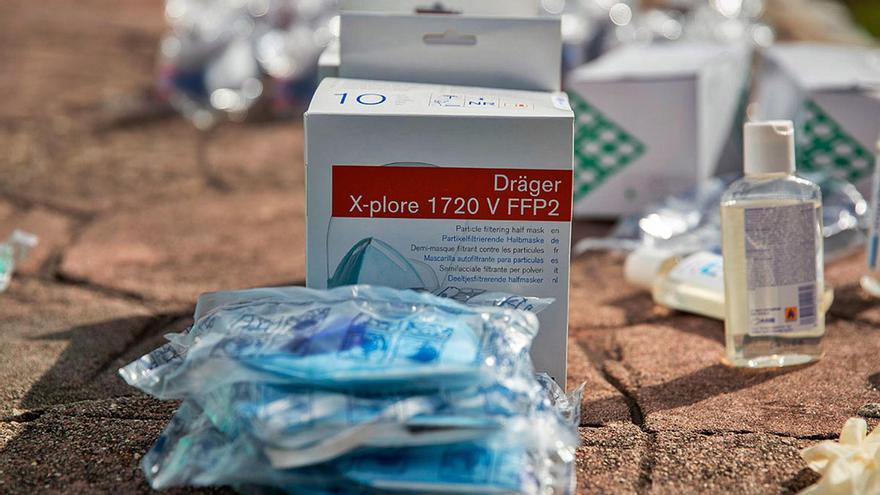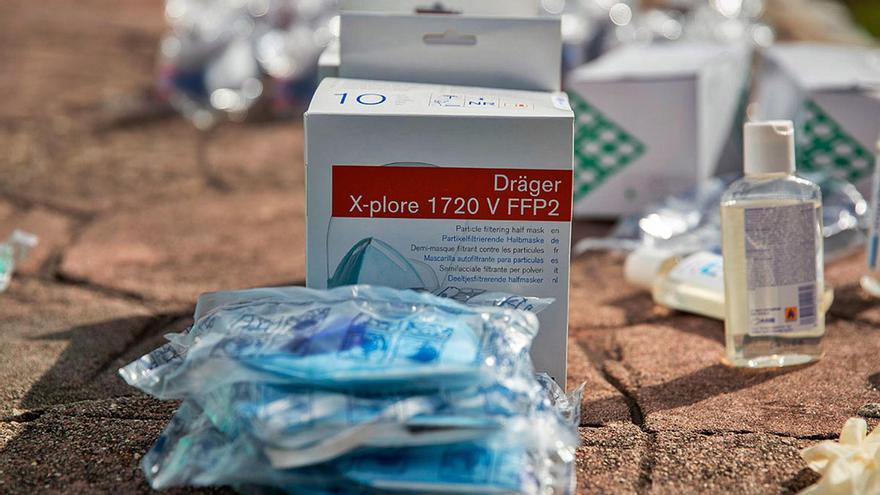 "Every day I see problems related to the use of hydroalcoholic masks and gels. In the case of masks, the most common thing that we have observed is the worsening of pre-existing injuries or the susceptibility to suffer them. This usually happens, especially with the FFP2 and KN95 masks, as they are the most occluding ", explains the doctor. Carolina Medina, a dermatologist at Innova Medical and associate doctor of the Dermatology Service at the Hospital Universitario de Gran Canaria Doctor Negrín.
Predisposition
In this sense, and as detailed by the specialist, if an individual has a tendency to develop acne, for example, the fact of using masks could cause an outbreak of the ailment. The same ditto occurs with conditions such as rosacea – a skin disease that causes redness and inflammation, usually on the face – or irritative dermatitis. "Occlusion and humidity are two factors that can favor its appearance in the most prone subjects", points out the doctor of the Gran Canaria hospital.
However, allergic phenomena are also described. However, they are "very specific" cases, corresponding to people for whom the components of the masks cause sensitivity. "The use of colorants and preservatives such as formaldehyde in manufacturing processes can cause allergies, as can gums. If this happens, a series of patch tests would have to be carried out in order to diagnose it and observe which element is the one that has caused this sensitivity. Once the results are obtained, it is necessary to review the composition of the mask and avoid contact with the materials that contain these substances ", determines Dr. Medina.
Likewise, to protect the skin from the aggressions that may occur, the expert recommends maintain good hydration. "It is essential to use moisturizers. Taking into account the situation in which we find ourselves, we cannot do without the use of masks. For this reason, it is important to protect ourselves with the one that best suits each one's circumstances. Luckily, there is variety and you just have to find the most suitable for each case ", he emphasizes. To later add that, "it is middle-aged women and children with a tendency to develop acne who most often go to consultations."
Hydroalcoholic gels
With regard to hydroalcoholic gels, however, the reality is different. In fact, professionals have found a greater number of allergic reactions associated with its use in patients of all ages and with a tendency to suffer from atopic dermatitis. "These products are made up of alcohol and glycerin. In addition, gelling agents, perfumes and some preservatives can be added. There are people who can experience allergic sensitization and irritation reactions with some of these substances. These gels eliminate the skin microbiota and the lipid barrier, which makes the skin drier and more sensitive to external agents causing injuries ", emphasizes Dr. Medina.
When this happens, it is best to replace the products by sanitizing with soap and water. An action that has also been shown to be more effective in eliminating bacteria and possible viral particles. "There are already studies that have shown this, so there would be no problem to change the disinfection method," the health professional values.
In addition, the doctor emphasizes that many people make inappropriate use of hydroalcoholic gels, which translates into a loss of its disinfecting power. "You have to apply them in small amounts and make a rotating movement to rub well between the fingers. It is also important to let it dry for about 30 seconds, approximately, to avoid removal of the product ", he says.
It must be taken into account that allergy is a chronic disease and, since it manifests itself, exposure to the substance that produces it will always cause an adverse reaction to those affected. "Allergies are treated with topical corticosteroids. But it is not enough to treat it, but to prevent new outbreaks, so contact with the agent responsible for its appearance should be avoided, as far as possible, "says the dermatologist.