Alleged sexual abuse of a worker by the director of public television in Mogán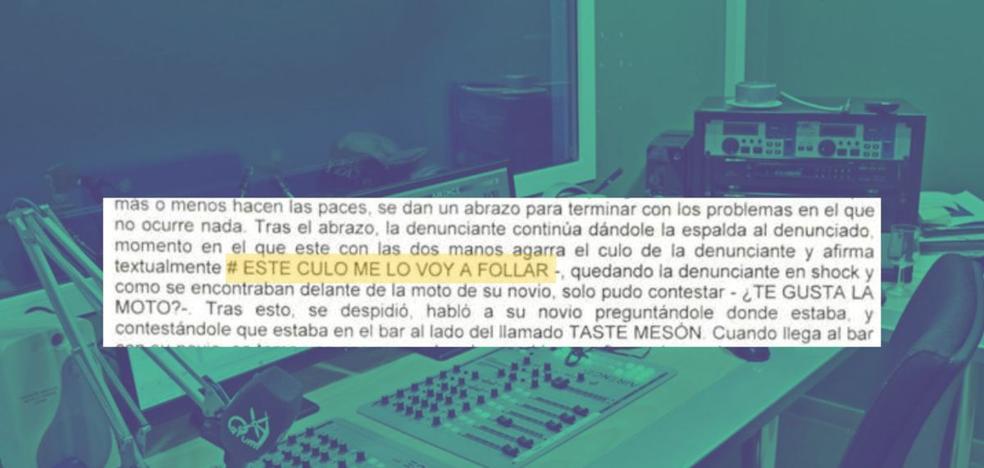 The Court of Instruction number 2 of San Bartolomé de Tirajana opened preliminary proceedings on May 17 for a complaint of workplace harassment and sexual abuse against the director of the Public Radio Television of Mogán, Gregorio Guerra, as reported by Canarias Now.
The complainant is a former employee of the Etiazul company,
which manages the television, radio and digital media of the Mogán City Council, and who alleges having been the victim of repeated workplace harassment by his boss. According to the complaint filed with the Mogán Civil Guard on April 16, the "last straw" was an occasion in which he "grabbed her ass" and snapped: "I'm going to fuck this ass", according to the media quote.
In his complaint, he recounts some alleged events that occurred between March 8, 2022 and April 16 of this year. The journalist explains that on International Women's Day there was a direct broadcast from the IES Arguineguín where her boss yelled at her phrases like
"You have no fucking idea how to start a show" or "Don't get cool with me" (always according to the complaint). Once the direct show was over, the affected woman sprained her ankle and, due to her pain and that the news on this television are presented standing up, she asked her partner to present it alone.
Another of the cases reported by the alleged victim indicates that at the end of some recordings, the production company's workers left the area and that she and her boss went to Las Marañuelas square and had a conversation about what happened and had a hug to settle the problems. Later, she explains that her alleged sexual abuse occurred, when she
"He grabbed his ass" and blurted out "I'm going to fuck him", for which he affirms that he was "in shock".
After this event, the worker took sick leave on April 8. Since that date, it has had a sick leave, in principle for 22 days, and which was then included in the document that would be reviewed on April 22, 2022. In between, dated 04/13/2022, it has a sick leave consultation in which she refers «vomiting and that she is very nervous». According to Canarias Now, the journalist was fired from her job on April 19 with a dismissal letter stating that as a reason "the continuity of the services she has been providing for this entity is not necessary, being the date of dismissal on April 19, 2022,
in which it will cause low ».
Gregorio Guerra affirmed to the digital that he has advanced the news that it is "a false complaint", when questioned about the reported facts, which he affirms "have been archived".