All this awaits us in 2022: Calendar of the main events of the new year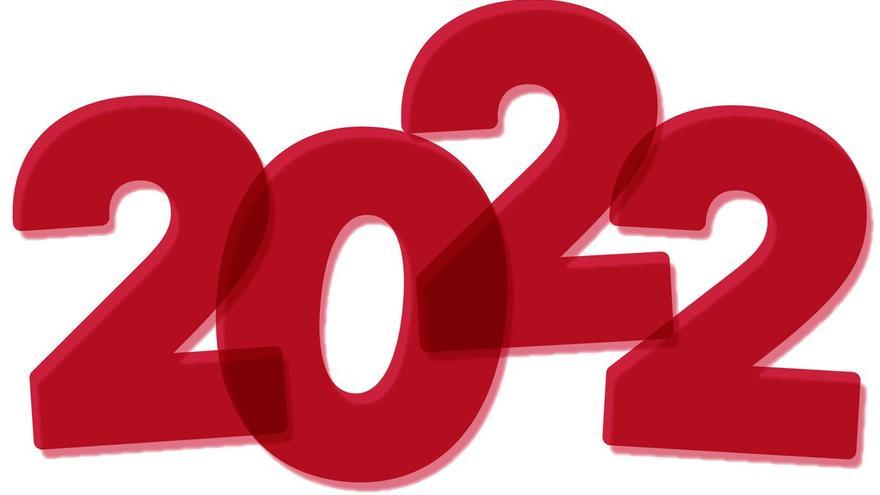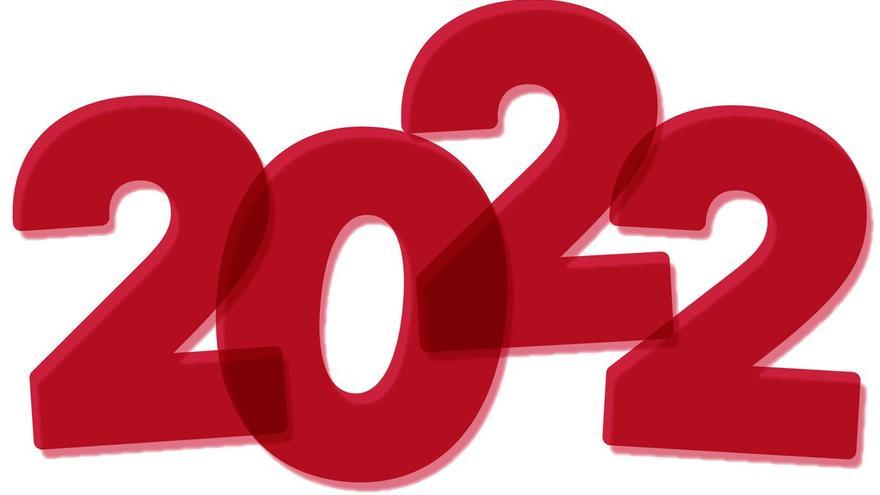 Since the covid It upset everything, the forecasts for the celebration of large mass events have been in the air, as well as the celebration in face-to-face format of congresses and summits. But there are already some dates to mark on the calendar regardless of the evolution of the pandemic.
January
The government will register a bill in Congress against trafficking for sexual exploitation.
From January 1 the monthly installments to the Social Security.
January 1st the Registration Tax goes up.
January 13-30. Men's European Championship handball.
January 30: legislative elections in Portugal.
January 31. Grammy awards.
February
Conference of regional presidents on the island of La Palma, to discuss, among other things, possible compensation for damage to the Cumbre Vieja volcano
February 1 to 4. ISE in Barcelona (largest audiovisual fair in the world)
From February 4 to 20. Winter Olympic Games in Beijing ..
February 12. Goya Awards.
February 28 to March 3. Mobile World Congress in Barcelona
February 28th. Proposals for Tax Reform of the expert committee.
February 28th. End of the current extension of the erte.
March
March 1st. The new Traffic Law
Launch of the pilot mission of the POT that, if it works, will give way to the 'Lunar Gateway', the star project of the Moon.
March 27th. Oscar awards.
April
April 10 and 24. First round and second round of French presidential elections.
From April 22 to 24. Spring meeting of the IMF and the World Bank in Washington.
May
May 6-29. Italy spin.
May 10, 12 and 14. Eurovision Song Contest in Turin
From May 17 to 28. Cannes Film Festival.
May 22nd. Women's Soccer Champions League Final.
May 28- End of Champions League men's soccer.
May 29. End of Euroleague of basketball.
June
June, 15. Microsoft stops supporting Internet Explorer.
June 29 and 30. NATO Heads of State and Government Summit in Madrid
July
Approval of the spanish vaccine against covid developed by Hipra.
July 1 to 24. Tour de France.
July 15-24. World championship Athletics in Oregon.
August
August 19 to September 11. Back to Spain
September
ESA launch of the 'Rosalind Franklin rover' in the direction of Mars.
October
October 2nd: presidential elections in Brazil
From October 14 to 16. Annual meeting of the IMF and the World Bank in Marrakech
November
November 4 to 20. Handball Women's European Championship.
7-18 November. Climate Summit (COP27) in Sharm el Sheikh (Egypt)
November 8. ANDLegislative lessons from the 'midterm' in the United States
From November 15 to 17. Smart City Expo World Congress. Barcelona
November 21 to December 18. Soccer World Cup in Qatar.
December
December aqueduct: Constitution day and La Purísima (December 6 and 8) fall on Tuesdays and Thursdays
Dec. 18. Final of the soccer World Cup.