All the keys to the sustainable investment revolution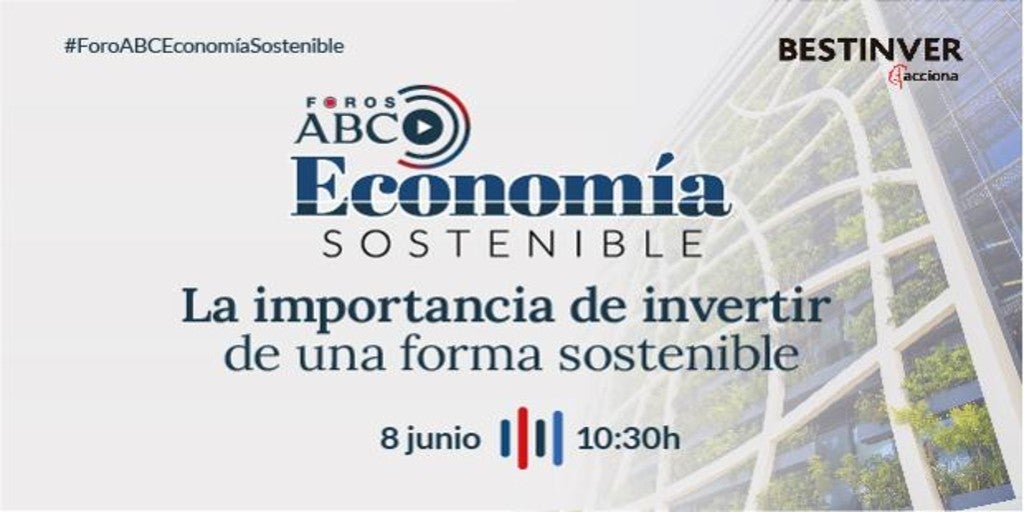 Updated:
Keep

It is not a fad, but the epicenter of a profound revolution in the investment and asset management industry. In the same way that the economy and companies move determinedly towards the future, driven on the pillars of sustainability, environmental, social and good governance (ESG) criteria they have also become the main axis of investment strategies. The figures confirm the trend: in 2019,the volume of assets in Spain with ESG criteria was about 285,454 million euros, 700% more than the 35,710 million in 2009, according to data from Spainsif.
To know all the keys to this new reality that guides the economy and markets, ABC has organized the meeting "The importance of investing in a sustainable way", which is part of the cycle "ABC Sustainable Economy Forum". The event, sponsored by the manager Bestinver (belonging to the Acciona group), will take place next Tuesday, June 8, starting at 10.30 am.

[Pinche aquí para acceder al evento]
The application of these criteria in investment is full of opportunities, but also important challenges, such as combining value and sustainability and differentiating companies that practice so-called "greenwashing" or "eco-whitening" from those that are really committed. with responsible investment that generates an impact on society. On all these questions they will debate Marisa Aguilar, General Director of Allianz Global Investors in Spain and Portugal; Joan Fontrodona, director of the Department of Business Ethics of the IESE;Jorge Fuentes, International Equity Manager of Bestinver, Y Francisco Javier Garayoa Arruti, CEO of Spainsif. The meeting will be moderated by María Jesús Pérez, chief editor of the ABC Economy.