All the goals of the second day 42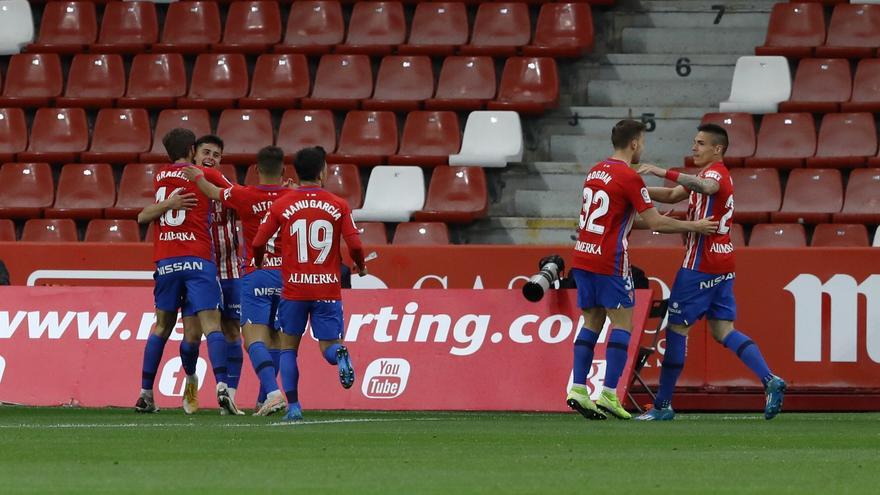 The league SmartBank 2020-21 reaches the conclusion of its regular phase with the dispute of its day 42, which closes a season full of emotions with nine games in a unified schedule on Sunday, May 30 (9:00 p.m.), and with the position of champion, a place of playoff and two of relegation at stake.
The duels Ponferradina-Mallorca Y Alcorcón-Espanyol They will decide the winner of the Second Division, and the latter, together with Logroñés-Las Palmas, Mirandés-Sabadell and Rayo-Lugo will be crucial for permanence. Finally, between the Vallecas clash and Sporting-Almeria The last participant in the qualifying rounds will be decided for promotion.
Outside the unified journey the matches remain Tenerife-Oviedo (Saturday 29) and Albacete-Fuenlabrada (Sunday, 6.30pm).
Previous day
Mallorca – Zaragoza (2-1)
The Majorca has celebrated the promotion this Sunday with his fans defeating 2-1 at Real Zaragoza and stretching until the last day his options to be proclaimed champion of the Second Division after the draw (1-1) of Espanyol against Tenerife.
Espanyol – Tenerife (1-1)
The Spanish did not go beyond the draw against him Tenerife at the RCDE Stadium and was left without the possibility of becoming the Second Division champion despite the fact that Raúl de Tomás equalized the goal that Pomares signed in the fifth minute.
Almeria – Logroñés (2-1)
Almería will play the 'play-off' for promotion to LaLiga Santander, the first division of Spanish football, after defeat (2-1) Logroñés in an entertaining match in which the Almería missed a penalty with two to zero in favor and in which the Riojans, despite going the whole game behind, never lost their face. Of course, in their case, they must wait until the last day to certify the permanence.
Castellón – Rayo (0-2)
In Castalia, Rayo Vallecano slipped into playoff positions, sixth, by defeating and condemning Castellón (0-2) to relegation to the First RFEF. The Moroccan Yacine Qasmi and the Madrid youth squad Fran García, in just two minutes (min 49 and 51), offered the Rayista team the second consecutive victory.