All the goals of matchday 4 of Segunda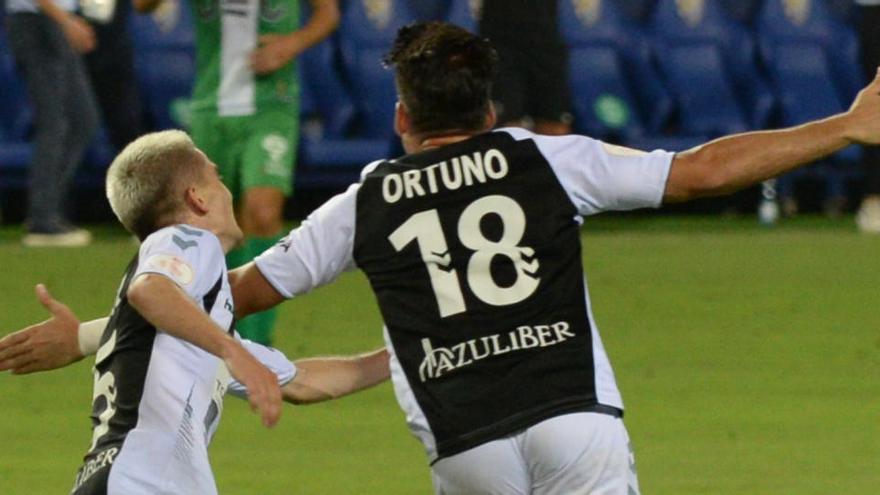 The fourth day of The league SmartBank arrives with several outstanding matches and with an always tight classification in the face of the unpredictability of the competition. The leader, Sporting, visits the always competitive Almeria. For its part, Vallecano Ray and Malaga dispute a duel with the aroma of Primera, while Sabadell and Espanyol play a Catalan derby and Leganés visits the recently promoted Castellón.
– Hours of the 4th day:
. Saturday:
16.00 Alcorcón – Zaragoza
16.00 Mirandés – Ponferradina
18.15 Albacete – Oviedo
18.15 Mallorca – Tenerife
20.30 Las Palmas – Logroñés
21.00 Rayo Vallecano – Malaga
. Sunday:
12.00 Girona – Fuenlabrada
16.00 Sabadell – Espanyol
18.15 Almeria – Sporting
18.15 Castellón – Leganés
20.30 Cartagena – Lugo
On the third day, Sporting stood out as the leader of LaLiga SmartBank by maintaining its full of triumphs with three games played. Further, Espanyol and Fuenlabrada maintain their great streak at the start of the season after their victories over Oviedo and Albacete, and Rayo fell with a crash during their visit to Ponferrada.
Logroñes – Castellón (1-1)
The Unión Deportiva Logroñés has managed to tie in Las Gaunas to one goal with Castellón thanks to a goal from Roni in the last minute, when the team from the Riojan capital seemed doomed to defeat.
Mallorca – Sabadell (1-0)
A goal from Dani Rodríguez in the 85th minute gave Mallorca the first and suffered victory in their stadium against the recently promoted Sabadell, who sold the defeat dear despite playing the last quarter of an hour with ten players due to the expulsion of Pierre Cornud.
Ponferradina – Rayo (3-0)
A serious, intense and effective SD Ponferradina was able to bring down the leader in a full first half, to later make the score good to add his second consecutive win and debut this season at El Toralín.
Oviedo – Espanyol (0-2)
Oviedo – Espanyol (0-2)Raúl de Tomás, who came off the bench and scored the two goals from your team in less than ten minutes, was decisive in Espanyol's victory at the Tartiere against Real Oviedo, who held up well defensively in the first half, but succumbed to the effectiveness of the Madrid striker.