All the goals of matchday 35 of Segunda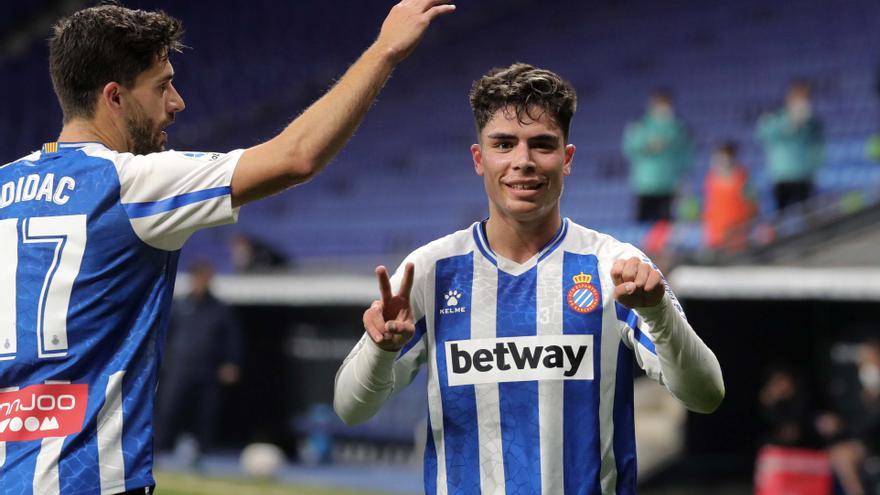 Teams LaLiga Smartbank They face the last stretch of the season with the need to add to meet their objectives. The matchday 35 This weekend comes with exciting encounters that could decide important questions at the top and bottom of the table.
Leader Spanish one of the top contenders will be measured when qualifying for the 'playoffs' such as the Almeria. But first, this Friday, the day will start on Fuenlabrada, which receives a Sabadell looking for the inspiration to escape the relegation places. With a little more tranquility they will face their duel Girona Y Saragossa. The Catalans try to cut points to conquer the positions awarded with a place in the tie for promotion. For his part, Saragossa intends to add to avoid a season finale between a rock and a hard place.
Will be saturday when Lugo and Alcorcón star in a vital battle in your fight for salvation. Right after the Majorca will try to pressure Espanyol by winning a needy Castellon. The exciting Asturian derby between Sporting de Gijón Y Oviedo and the Las Palmas – Malaga they will close the day.
Already on Sunday, the Albacete, sunk in the last position and with few options of permanence, will look for the three points before the Mirandés that allow you to start the comeback. The Logroñés will receive the Vallecano Ray and the Cartagena yet Tenerife away from the relegation and promotion positions.
On Monday they will face each other on Leganes and the Ponferradina and the day will close a vibrant confrontation in the high positions of the classification between the Almeria and the leader Spanish.
These were some of the most outstanding goals of the last league match:
Espanyol – Leganés (2-1)
The Spanish scratched three gold spots against the Leganes (2-1) at the RCDE Stadium that allow him to continue clearly aiming for promotion after taking the lead with a goal from Darder at 30 seconds and overcoming Miguel's draw at the restart with a volley from Nico Melamed.
Mallorca – Lugo (2-0)
The Majorca left Almería this Sunday, which occupies the third position, when there are only eight days left, eight points after knocking down the Lugo with the goals of Dani Rodríguez and Mollejo in a soporific encounter.
Rayo – Girona (2-1)
The Vallecano Ray defeated the Girona (2-1) in a direct duel for the 'playoff' of the SmartBank League thanks to the goals of Santi Comesaña and Isi Palazón, which served to turn Santi Bueno's goal after half an hour.