"All the Canary Islands with Tenerife now for the blue and white dream"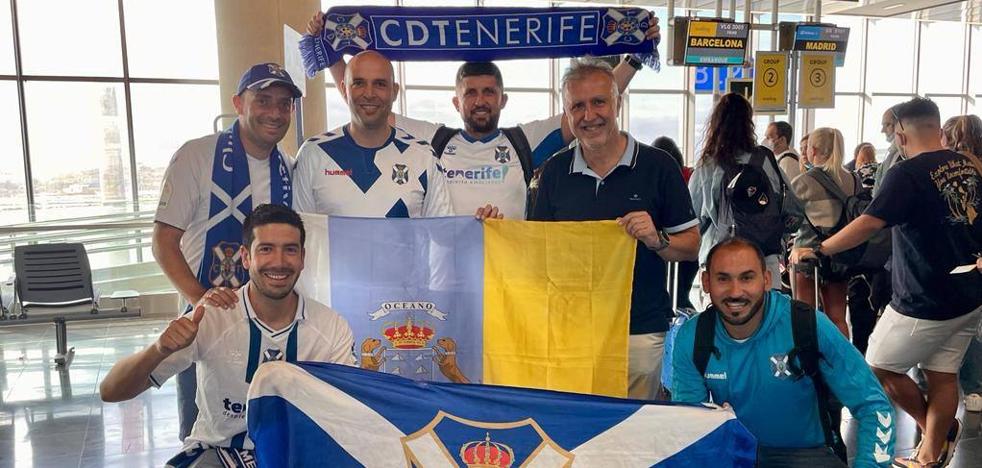 Promotion to the Santander League
The president of the Canary Islands starred in a fun meeting with fans of Club Deportivo Tenerife
The President of the Government of the Canary Islands,
Angel Victor Torres, starred in a fun meeting this morning. Specifically, she coincided at the airport with
fans of the Tenerife Sports Clubwhich is playing the first leg tonight in its fight for promotion to the Santander League,
after beating UD Las Palmas in the semifinals.
Both the fans and Torres undertook their trip to Catalonia to enjoy the meeting between Tete and
Gironawhich will take place tonight at 9:00 p.m. (one less in the Canary Islands) at the
Montilivi Stadium.
"Starting with enthusiasm the trip to Catalonia with fans of the @CDTOficial", reads the message shared by the Canarian president.
«The whole #Canary Islands with #Tenerife now for the #bluewhite dream»he added.