All LaLiga matchday 7 goals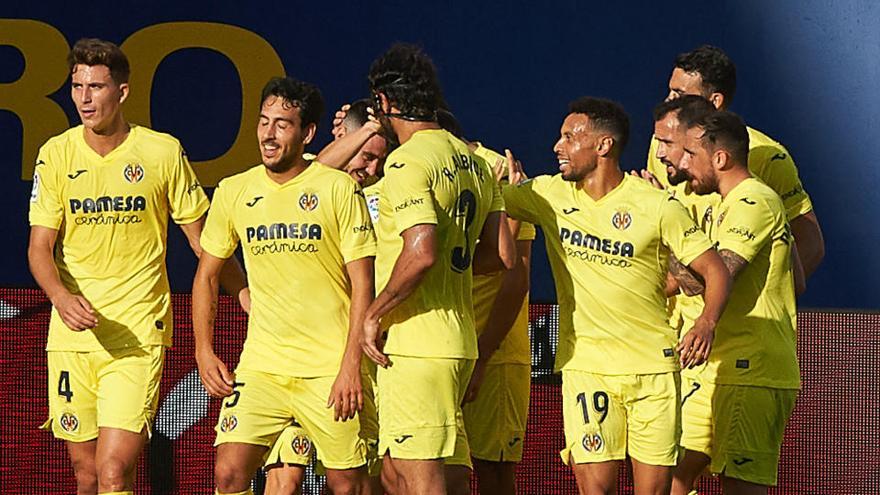 The matchday 7 of The league Santander, which takes place between this Friday 23 and Monday 26 October 2020, is presented with a match as a clear protagonist, the Classic of Spanish football between Barcelona and Real Madrid that will be played in Camp Nou in Barcelona on Saturday 24 at 4:00 p.m.. He Atlético de Madrid-Betis It will be another of the most attractive duels, in the middle of a busy calendar with European competitions several consecutive weeks.
LaLiga arrives with the Real society and Villarreal tied for the lead of the classification with 11 points after his last wins against Valencia Y Betis respectively, and with the Real Madrid in crisis after fall home to Cádiz and in the Champions against Shakhtar Donetsk. Atlético is the only one that has not yet lost in the championship, but comes out of European positions having suffered two draws and having two games postponed.
The best of matchday 6
Villarreal – Valencia (2-1)
A penalty transformed by Paco Alcácer and a goal by Dani Parejo, two former players of Valencia, gave the victory to Villarreal and pointed the Mestalla team in a clash in which the local team was superior for many minutes against an irregular rival. Villarreal's good start was replicated in the final stretch of the first half by Valencia and after a level start to the second half, Parejo's goal handed down the sentence.
Getafe – Barcelona (1-0)
He Barcelona crashed into the tactical trap of José Bordalás and lost against Getafe, which triumphed with the approach of a coach who managed to annul the Barça team with an almost impregnable defensive network crowned with the both penalty from Jaime Mata.
Real Madrid – Cádiz (0-1)
The recently promoted Cádiz perfectly applied his game plan to grow on the basis of an orderly defense that has given him so much profit on his return to the First Division at Alfredo di Stéfano and achieved a historic victory In front of a Real Madrid who left the game disconnected and could not recover from Honduran 'Choco' Lozano's starting point, conceding the first loss of the season.