Alicia Tomás, vedette, bullfighter and icon of 'uncover' dies at 80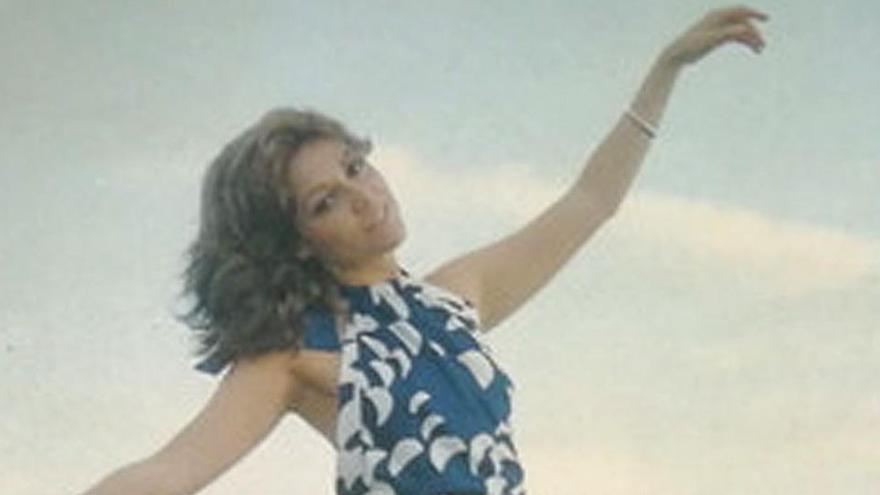 The versatile artist Alicia tomas died this Tuesday in his native Barcelona, ​​at the age of 80, as a result of a long coronary disease, as sources close to his family have informed EFE.
Born on October 17, 1940 and after studying music and dance, Alicia Tomás began her career in the dance corps of the theaters of the famous Barcelona Parallel, where she ended up becoming one of the most popular vedettes.
Thanks to this, he also managed to participate as actress in various films, like 'Bahía de Palma', from 1962, and 'Bikini target', along with Gracita Morales and José Luis López Vázquez, without leaving the stage, as he was one of the great stars of the' El Molino 'shows.
In 1974, as heir to his father's great bullfighting hobby and a regular at the laying of the two squares where they were then held in Barcelona decided to give a Copernican turn to his career and began to fight in publicOnce Angela Hernández from Alicante had managed to get the Franco government to lift the prohibition against fighting women that had been in force for almost forty years.
Alicia Tomás' first public performance as a bullfighter took place in the Jaén town of Torreperogil, on September 9, 1974, just a month before also suffered his first and only goring in the Plaza de Guadalajara.
Two seasons later, after making her debut at the Vista Alegre arena in Madrid, she formed a famous female line-up with Rosarito from Colombia, Ángela, La Algabeña, Lola Maya and Mari Fortes, with whom, under the direction of businessman Paco Rodríguez, she back to Spain.
Despite everything, and once a nude of his was striking cover of the magazine 'Interviú', he decided to retire from the arena, dissatisfied with his fees, and returned to the stages and film sets, until, already in the nineties, She also participated as an actress in several series of Catalan regional television.
Married in 2010 with her partner Pilar Martín, she returned to make a brief appearance in the bullfighting world a few years before, this time as manager of the then Madrid bullfighter Rafael Perea 'El Boni'.
After knowing his death, the bullfighter Saúl Jiménez Fortes, son of his former partner in the arena Mari Fortes, has written about Alicia Tomás on social networks:
"Forty-five years later, in the 21st century, in an advanced, modern, free and egalitarian society like the one we live in, let a famous Catalan actress come to be a bullfighter, to see what happens … Bravery is demonstrated in the life as much or more than in the ring. Rest in peace. "