Alicia Sanz: "'El Cid' is a feminist series because it vindicates the role of women"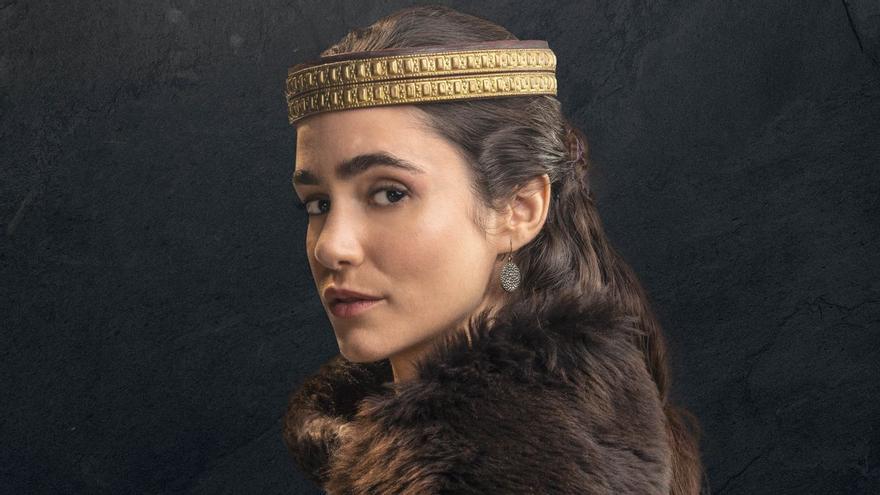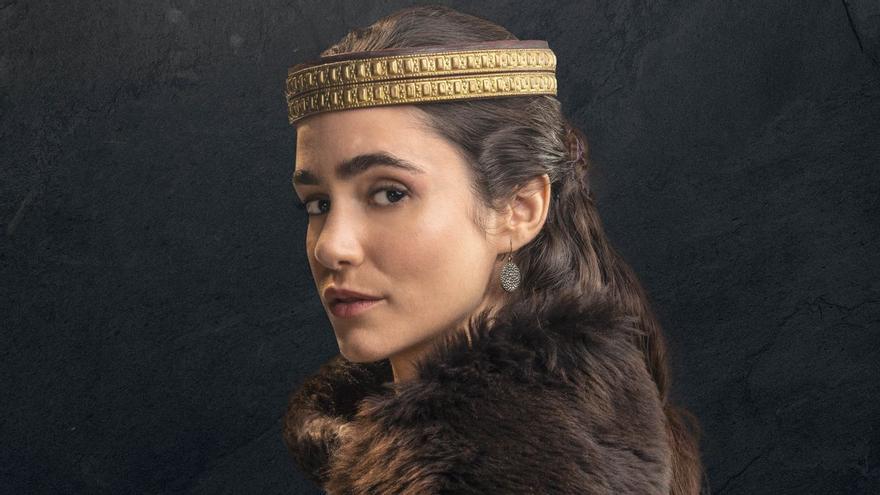 Ruy, the young squire who would eventually become El Cid and played by Jaime Lorente, is the protagonist of the Amazon Prime Video series about the homeland legend. But around him there are a handful of characters who, with their palatial intrigues, enrich the plot of this Spanish blockbuster. Six of them explain what we can find in the second season, already available on the platform: Alicia Sanz (Urraca), Lucía Guerrero (Jimena), Sarah Perles (Amina), Jaime Olías (Alfonso), Álvaro Rico (Nuño) and Nicolás Illoro (García).
– Aren't the women of El Cid too empowered to be in the 11th century?
Alicia Sanz: – What happens is that women have never been able to write in this way. They had always told us the story from the male point of view. It was time that women who made history were given space.
Sarah Perles: It is not that there were no women who whispered advice or made decisions, but now we finally have a project that shows that there are women who have changed the destiny of the kingdoms of Spain.
-Urraca rebels because he fights for the position that he believes is his first-born, but that he is denied because he is a woman.
Alicia Sanz: -In this second season it is better explained why she is the way she is, the relationship she has with her mother and what she has felt since she was little. You don't have that character just because. What I've always tried is to make it as human as possible.
-Jimena is the most conventional of the three, although she also opposes a marriage she does not want.
Lucía Guerrero: -Maybe he doesn't have the tools or is in the same position as Urraca or Amina, but he doesn't want to give up. At least he has a very big conflict between what he wants and what he should do, trying to defend himself between that duality.
-The only one of the three who has sex scenes is Amina. His characters have other conflicts.
Sarah Perles: -Amina is a woman who expresses herself with her body, with her sensuality, who tries to achieve what she wants with that. She is a young princess who was in that bubble in the Arab world and I think that now, being so rebellious, disobedient and being against that patriarchy in which she grew up, I see her more sexual.
-Do you think that 'El Cid' is a feminist series for showing this type of women? There are even some who fight on the battlefield.
Alicia Sanz: -Totally. Notice that it vindicates the role of women in medieval times. A very powerful message is given by making series like this and writing to women in this way. In Amina's case, speaking of this empowerment of sexuality, for example, it is not that the man tells her: get naked. But she is the one who decides, and that seems very interesting to me that it is shown from that place.
-The season is full of betrayals between brothers to conquer power, especially by Sancho, Alfonso, García and Urraca.
Jaime Olías: -The characters did not expect to receive what they receive at the end of the previous season, they have a kingdom and they have to protect it. They swear not to shed blood but, in the end, everyone has their aspirations, their fears … I think the series tells very well how many times, from fear, the worst of the human being is born and that is reflected in the struggles and insecurities of the brothers for who is going to attack whom. Everything ends up turning into a three-way civil war.
Nicolás Illoro: -I remember a phrase that Daniel Albaladejo said [Orotz] In one of the battles, something like that in the war we die and everything comes from the decisions of others. Brothers and friends face each other on the battlefield, and it all comes because two kings have conflicting interests, and the rest follow.
Jaime Olías: "This series tells very well how, from fear, the worst of the human being is born"
-The intimate relationship established between Nuño, a squire, and García, the king of Galicia, in the middle ages, is surprising.
Nicolás Illoro: -It was something we left behind in the first season. You see a very good friendship between them and how it can become something else … or maybe not. That puts more pressure on the characters.
Álvaro Rico: -It was like the sweetie, because you're going the other way. Suddenly it is no longer just about the squire who shows loyalty to his king, who is going to fight with him, but an emotional composition comes into play, almost of sexual discovery of the two characters, which gives another dimension to this story.
Nicolás Illoro: – It gives us the opportunity to tell more than battles and fights on horseback.
-What do you have to say to the criticism that the series has had for not considering it faithful enough to history?
Lucía Guerrero: – I believe that in the eleventh century, the time in question, there are many gaps and contradictions. A historian attended the presentation of the season and said that what is told in the series could have happened perfectly. There are things that are known to have happened and others that have to be filled in, but he, after having studied El Cid for 20 years, thought that everything that is told could have happened.
Sarah Perles: -I think that, for the actors, it is interesting to be able to fill in those gaps with our imagination, with what you get from an open conversation with our co-workers, with the scriptwriters, with the producers … In the end we are not doing a documentary series, it is a completely free adaptation that gives us that freedom to create characters whose feelings and emotions I don't think were so far from reality. I think the most important message we want to convey in this series is how things felt, the tensions they had, in a completely different environment and context.
Álvaro Rico: -I am going to say something that I always think as a spectator, but not of 'El Cid', but of any series. What interests me is not to relate something that historians tell me, but what I also want to see is the vision of the creator, the director and the actors, what they think of what they are telling. Tell me what I learned in high school, like something happens like this because it is written that way, I am not interested. I speak of an artistic and creative component. That is the bet and the courage.
Jaime Olías: -Nor have we come to tell the same thing about the story, because it would be extremely boring.