Alice Wonder: "Screaming, dancing, jumping, crying ... all those things I want to convey"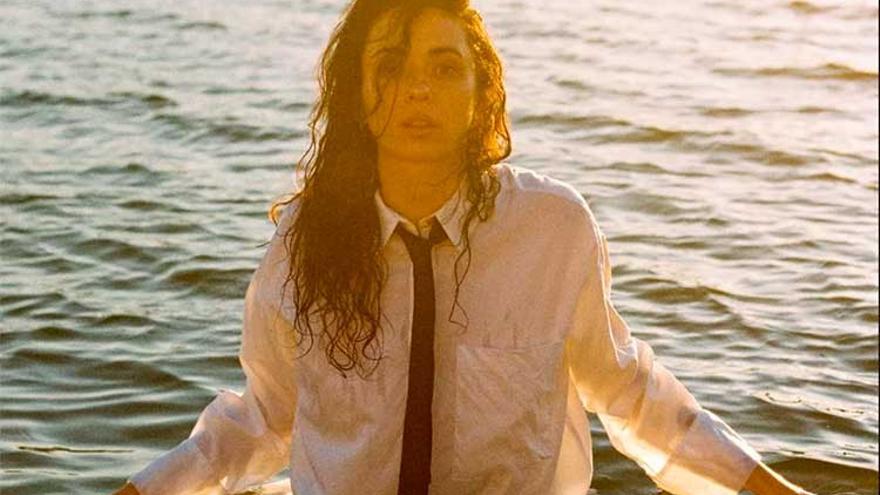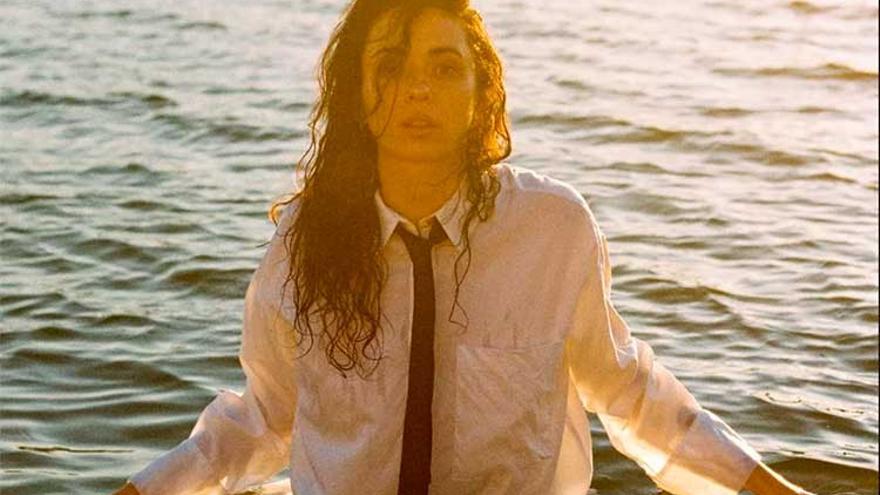 Alicia Climent, better known as Alice Wonder, put voz to a whole generation with his long 'Firekid' (2018) and his previous EP 'Take off' (2017), which obtained millions of views with his homonymous song; and this, without ceasing to amaze by the maturity and clarity of the message he wanted to convey. The young singer positioned herself on the starting line for an international projection thanks to her great capacity for expression and an open and evocative sound with a very careful production. Recently, the Madrid singer released the EP 'Que se joda todo el otros' (Infarto Producciones, 2021), her second studio album.
With a background work that is consolidated as one of the most solid and outstanding projects of today, Alice Wonder can tell that she has opened the concerts of Vetusta Morla on the 'Same site, different place' tour; which he has performed with Guille Galván The bet, the original song from the soundtrack of Inés de León's film Qué te Juegas, and is part of Xoel López's band as keyboardist and chorus girl.
Alice wonder It is no longer just the 'Fire Girl' who uploaded covers to Instagram. She has long been an artist from head to toe, with a peculiar voice that her audience admires, and she has become one of the most promising artists on the Spanish music scene. We spoke with her about the concert she is offering tonight on the terrace of the El Batel Auditorium in Cartagena.
What feelings do you have with going back to the stage? How are these first concerts being?
The truth is that they are doing very well. I am happy to be able to play, and I really want to be able to continue playing.
What has been your career in the world of music?
In my house there has always been music. My father is a drummer, and my mother composes, sings, plays the piano; They have both been making music for a long time, and I have always liked music. When I changed institute I opened an Instagram, and that's when I got loose and started uploading songs by other artists and gaining followers, and little by little I started putting out my own music. And until now.
Has Instagram helped you to publicize your work like 'Do it yourself', what did the punks say?
Instagram has helped me a lot, to definitely make myself known. It is a key part of my career development.
Firekid is quite a declaration of intent. What do you mean? What were you trying to claim?
The truth is that they are the first songs that I made in my life, and I wanted to give them a name that would always make me remember why I started with music. Firekid is how I have always felt, how I have felt the people around me, my friends, and it is a little tribute to all of us who have known how to get chestnuts out of the fire. Rather than claim, what I want to convey is that we can all be firekids, but there are people who take it deeper.
You move in a cocktail shaker of styles that you define as 'nostalgic dreamrock'. What are the main ingredients in this combination? What is your intention?
I like all types of music. The truth is that I like Radiohead, which is more psychedelic and also sad, I also like Bon Iver, who also has that more nostalgic touch (although with a totally different approach). But, on the other hand, I freak out with Kanye West, with the madness of his productions. I do not know. I really like all the music, the rhythms, and I'm going to keep exploring. Above all I am struck by nostalgia and anger transformed into beauty. Screaming, dancing, jumping, crying ... all those things are what I want to convey. And that people are with me 'looking' at concerts.
In 2020 you were immersed in the Firekid tour. How did you handle having to cancel the rest of the lockdown tour?
Well, the truth is that I only did three concerts –which were sold out-, and we were super comfortable. People were already beginning to come and I was very sorry, but hey, I saw it as a passing moment. Luckily now we are getting to that moment again. There seemed to be no light at the end of the tunnel, and yet we began to reach that point again. So happy to have endured.
Now you're back with Fuck everything else. How was the compositional process of this project in such a complex context?
Precisely, That Fuck Everything Else is an album that comes out of quarantine, of spending hours, of spending time on a project that I did not think to remove because I did not have time to do so, but it had so many songs scattered in Spanish that I wanted to put them all in a block, and it turns out that they are just a moment of my life, so I think it was perfect. In addition, as you can see, claim a little to do what you want. I guess I tell myself that too ...
In this new album it seems that you are abandoning English. What led you to make that decision? Is it irrevocable?
The decision starts a bit from having so many songs in Spanish. The quarantine in my country seemed like a good reason to launch a project in my language with the songs that I had and that were coming out during those days.
In Who am I? Do you do some kind of recapitulation or do you come to any conclusion? How did it come about?
In Who am I? I tell the truth, what I think, to myself. It is the way I think, and the fact of writing it makes me meet the mirror, so it is a bit what I thought at the time. To be honest, I read the song and listen to it and it seems that I still think the same.
Why did you choose the name Alice Wonder? Any relation to the world of Lewis Carroll?
Yes, Alice Wonder comes from Alice Wonderland, and it was put on me by my friend Wolf when we were 15 years old in a park at dawn. I looked for it, nobody had it and 'bought' it, as they say.
You have collaborated with people like Rayden or Xoel López. How were these collaborations born? Have they enriched you musically?
Well with Xoel it was because I was doing backing vocals on his album and there was a song that is Pez glovo where I saw the backing vocals and little by little I got into the subject so much that it seemed like a collaboration, and in the end it seemed like a super good song to sing with him, and I love how it finally turned out. It's my favorite song on the album. On the other hand, Rayden wrote to me on Instagram one day to do a song, and we immediately sent each other a beat. A year later we met in person and sang that song live on a trip we did, and The Best of Your Mistakes came out, which I'm very glad it came out.
What has it meant for you to work with Jorge, from Vetusta Morla, to open his concerts?
Well, a responsibility that right now I would not see myself capable of assuming, but that at the time I did out of unconsciousness. Imagine: 19 years and seven thousand people on average; it is something quite heavy. I am very grateful that Jorge gave me that opportunity. He's crazy and he shows me every day I see him, and I love it because we can do very nice things.
Marble heart was another of the songs you released during the pandemic, and it has been very well received by your followers. What are you about in this song? Have you been optimistic?
Marble Heart is a tough song, but I love to sing it and it sets me free. I think it's a feeling that I wanted to disown myself, a feeling that I wanted to leave behind, and a song is a very good way to do it. It talks about my fear of becoming something that is in a window and that works from within, feeling immobile.
At first you were introduced as "that girl from bedroom pop." How do you think you have evolved up to the present?
Well, I never think they have labeled me as bedroom pop ... The truth is that I have heard everything: indie, soul, rock ... even urban. And I don't know how I have evolved up to the present. I think my audience understands the diversity of styles that I show in concerts, and I notice –I think that is what makes me most excited in concerts– that they understand that freedom. It is the calmest thing in the world that can give me to create. I hope it continues to be like that, hopefully, because different styles are coming, I already warn you!
Do you have any formula on how to weather the storm of the coronavirus?
Well, I understand that these things happen in the world and in history, that you have to endure, and that it could be much worse ... With what I would say than giving thanks, sincerely. This is how I stay sane or crazy in this world, because if not, I die!