Ali Boulala, the wild skateboarder who survived a deadly motorcycle accident, jail and addictions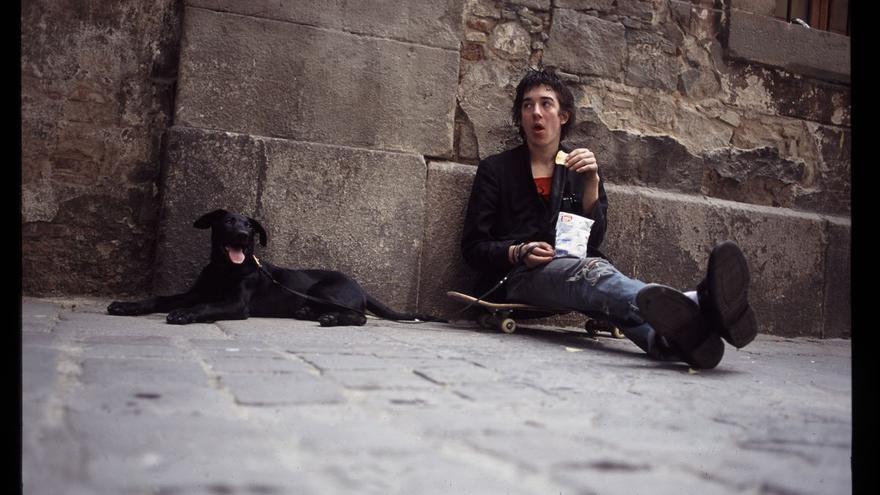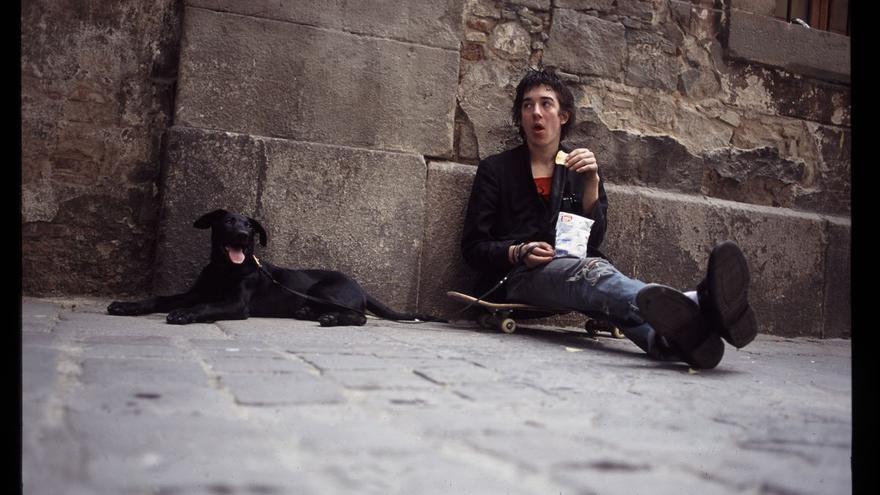 The life of the professional skateboarder Ali boulala changed drastically when on March 7, 2007 he had a motorcycle accident next to the also skater Shane cross. Neither was wearing a helmet or sober. They slammed against the wall of the Tramway Hotel in Australia and Cross died almost instantly. Boulala, who was driving the vehicle and was in a coma for four months, was sentenced to four years in prison. It came out in 2010, with serious physical consequences but intact addictions, although over time it has been recovering from the former and has abandoned the latter. That is the story of the success, the fall and the redemption of a myth that the Swedish director Max eriksson has presented in format documentary film at Seville International Film Festival with the title The Scars of Ali Boulala. The soundtrack the signature Warren ellis, member of Nick Cave and the Bad Seeds.
The protagonist of the film was born in Stockholm in 1979, the son of a Finnish mother and an Algerian father, and soon became interested in skateboarding thanks to the videos of the greats of the time such as the Hokus pokus Of the brand H-Street (1989), in which they appeared among others Mike Carroll and Danny way. In 1997, Boulala became a skateboarder and became famous internationally. He was part of the board brand team Flip, had its own model of sneakers with Osiris and starred on the covers of some of the biggest skate magazines, such as Transworld Skateboarding. Even outsiders can recognize some of these references.
His most remembered feat is having jumped 25 steps in Lyon, included in the video Sorry (2002) by Flip. He failed to do it correctly, but it was the first time someone had tried it and, in fact, until 2017 no one succeeded. Aaron Homoki he put on the medal after suffering several attempts, but Boulala's signature was already printed on that floor. The Swede wasted talent but also a lot punk charisma, both in terms of attitude and aesthetics. Calling him the "Skateboard Sid Vicious" is a practically unavoidable cliche when viewing his photos in skinny pants, leather jackets, and tousled hair.
I was part of the gang of skaters Piss Drunx, in which they were Jim greco or Shane heyl. The name came from a verse of the song Party and bullshit from Notorious BIG in which it says "Get her pissy drunk off of Don Perignon". They had their own logo –a P backwards and a D– "that you could see painted on the street, there were T-shirts. There was a time when that punk aesthetic was very present in the skate scene, "he explains. Javier Menendez, journalist and video editor specialized in this sport, to El Periódico de España.
Aftermath and rehabilitation
Max Eriksson had seen Boulala in the videos that his skater friends showed him when he was a teenager in Stockholm. "Even as a kid he recognized that he had something special, he was funnier and crazier than other skaters," he says by phone from Seville. Later he saw the headlines reporting the accident and, although he no longer saw himself with that group, he recognized Boulala and kept the story. "I didn't have my mind on the movie until one night I ran into him in a super drunk bar. At that moment I realized that I had to do it ".
He spent almost six months trying to get his phone number through mutual friends. Finally it was the skater who got in touch with him. "He showed me what he did and I thought it was very good. He told me that he did not want to make a skateboarding video but to tell a human story, so I said yes ", says Ali Boulala slowly, also by phone. The aftermath of the coup was serious and he no longer skids, although he is still involved in the sector. "Before going to Seville for the festival, I have been to Barcelona making an announcement. They are going to reproduce some of my old tricks. I will appear in the video and put the voice-over ", he says. He has also been rehabilitated from all his addictions.
Working together was difficult yet fantastic at the same time, according to Erickson. "It is very difficult for anyone to have someone follow you with a camera, but he was always willing to help because I told him that if we did it it had to be 100% true." There were issues that were complicated, such as the accident, especially because Boulala does not remember what happened. "When he woke up in the hospital he did not understand anything of what was happening, i didn't know why i was there. He rebuilt the story from what his friends told him, "explains Eriksson. Nor is too much footage devoted to his jail time. "There are some photos, but we didn't have much material from that time. Besides, it is only one space in Ali's life, there is not much more to tell about those years ".
That accident had a great impact on the world of skateboarding. "Somehow Boulala was blamed for Shane Cross's death, that he was a very beloved skater, perhaps without noticing that it was the two of them who got on the motorcycle in that state ", says Javier Menéndez. "But there was no cancellation as we can understand it today because they were other media times. There was a reflection on whether or not Boulala could be guilty of what had happened, but we must not forget that, in addition to paying for what happened with jail, he lost a friend and surely the greatest sentence is to carry that on his conscience ".
Hops, punches and beers
Much of the film's footage is taken up by the skate videos that made Boulala mythical. "I asked Ali about all the people who might have recordings of him. It was like detective work but I got hundreds of hours of footage, "says Ericksson. "I think it was the most interesting thing about the whole process. A skate video is already edited, the shots with the best tricks have been chosen and it has music. But in crude oil there are hours and hours of attempts and failures, you see how they hurt themselves but they try again, they get angry with themselves, they break the tables, they drink a beer and they come back again. That's where I got to see what Ali was like as a human being. Skaters are themselves all the time and that's very interesting. "
The team launched a Kickstarter campaign to raise money to digitize all the videos, carry out the post-production process and pay all those who had provided the material. The goal was 35,000 euros and they reached it in record time. In the end they reached 35,272 euros from 305 sponsors. "Is a demonstration of how united the skater community is, they support each other. There is a lot of love, "says the filmmaker. "Above all, Boulala is a very important skater. In fact, to this day without skating, he is still a relevant person in the world of skateboarding and continues to receive the support of the brands ", adds Menéndez.
Boulala is satisfied with the experience. "The funniest thing was seeing all the material that Max had recovered" and he says that he does not want to send any specific message to the public. "It makes me feel good to tell my story because it can help other people. in their own lives, but that's it. " The tape has already been shown at the New York Tribeca Film Festival, at Guanajuato International Film Festival, where it received the nomination for best documentary, and in the Warsaw International Film Festival, where he was nominated for the Free Spirit Award.
It is not yet known when it will be distributed in Spain, but Ericksson hopes that it can be seen in all possible theaters. "The film began to be made before the pandemic and much of the research and editing was done during those months. The team worked from home and we communicated by video calls or telephone. On the one hand it was a blessing because we had much more time to edit, but on the other hand it slowed down the process a lot. That is why it is a wonder that it is shown in theaters. Because that's what it's made for, to see it in community and to be able to listen to the fantastic music of Warren Ellis ".