Alhaurín de la Torre takes San Francisco through the streets to beg him for rain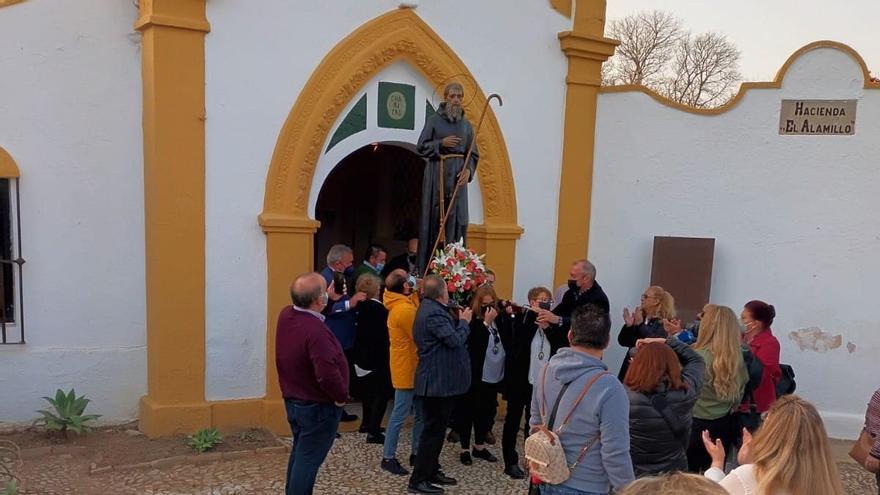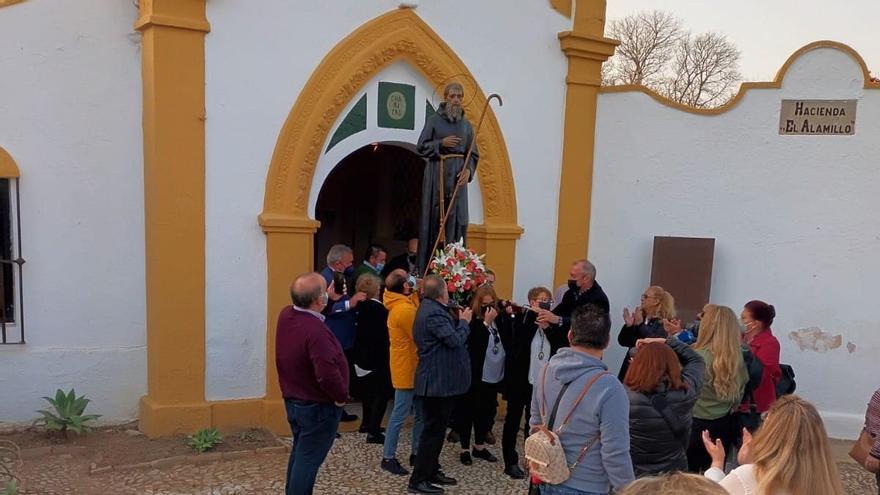 A god begging and with the hammer giving. It needs to rain. And a lot. Neighbors of the Viñagrande association, farmers, municipal authorities, brothers and parishioners have taken this afternoon to San Francisco de Paula in a procession through the streets of the town to beg it for rain in the face of the situation of extreme drought that affects the municipality, Andalusia and a good part of Spain.
The last time the saint was paraded through the streets of the town in an extraordinary way was 37 years ago. "They took him out in November and it was raining all winter," according to the neighbors.
San Francisco de Paula has come out in procession at five in the afternoon on a litter adorned with pieces of dried cod, as tradition dictates"just like you have to throw stones at San Antón to get a boyfriend," they say.
The mayor of Alhaurín, Joaquín Villanova, has led the procession, which has taken the Saint from his temple, the hermitage of El Alamillo, owned by the widowed countess of Bailén, Christina vonHaartman, to the parish church of San Sebastián, accompanied by the Municipal Music Band of Alhaurín de la Torre.
"We are in a situation of extreme drought, a generalized climatic emergency. This winter, the Meteorology Agency has collected for the Malaga area a rainfall of less than 50 liters per square meter, the worst data of the last 80 years. We don't have water because it doesn't rain. In the year 2021, the La Viñuela reservoir received only 24 cubic hectometres and is at 15% of its capacitywhen in 2010 it added 212.
Rain is expected this weekend.