Algeria will close on Sunday the gas pipeline that takes 25% of the gas that Spain needs to Tarifa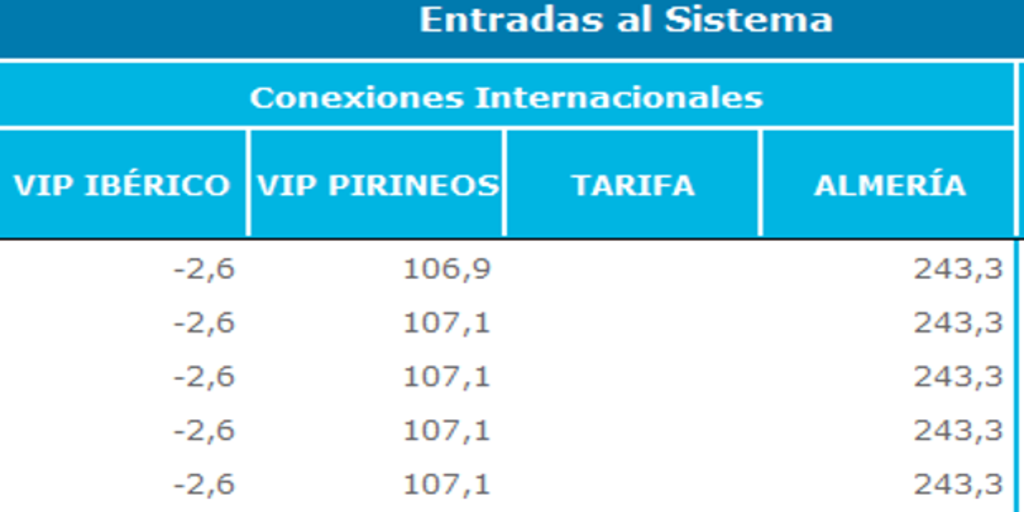 Madrid
Updated:
Keep

The announced closure of the Maghreb gas pipeline next Sunday, which has been bringing gas to our country from Algeria through Morocco and under the Strait of Gibraltar for 25 years, seems to be confirmed after Enagás' operations plan for November did not gas inlet capacity reserves are included through Rate from day 1 of that month, as confirmed by ABC.
Through this gas pipeline 25% of all natural gas reaches Spain that our country imports, a similar percentage to that which comes through the other gas pipeline that we have with Algeria, the Medgaz pipeline, which directly connects the Hassi R'Mel fields with Almería.
The closure of the Maghreb gas pipeline
It is a consequence of the serious and historical conflict between Algeria and Morocco. Thus, the first will leave the second without gas supply and without the income from tolls of the raw material that passes through its territory; about 200 million euros a year.
The collateral damage of this regional conflict affects Spain, despite the fact that the Algerian Government has ensured the supply of gas to our country. To this end, the capacity of the Medgaz gas pipeline is being expanded from 8 to 10 bcm. As this infrastructure cannot handle all the gas that goes through the Maghreb – it has a capacity of 12.5 bcm -, Algeria will send more gas in methane tankers (LNG, liquefied natural gas), which will make prices more expensive.
The decision to close the gas pipeline next Sunday is due to the fact that it is the date on which The concession granted to the company Europe Maghreb Pipeline Limited (EMPL) expires, of which the Spanish Naturgy (77.2%) and the Portuguese Galp Energía (22.8%) are shareholders.
The gas pipeline it is 1,400 kilometers long from the Algerian deposits of Hassi R'Mel to Tangier and another 47 kilometers under the Strait of Gibraltar. EMPL manages the 525-kilometer stretch that runs on Moroccan soil.