Alfredo Sanzol: «In Spain we have been fortunate not to have the theaters closed tightly»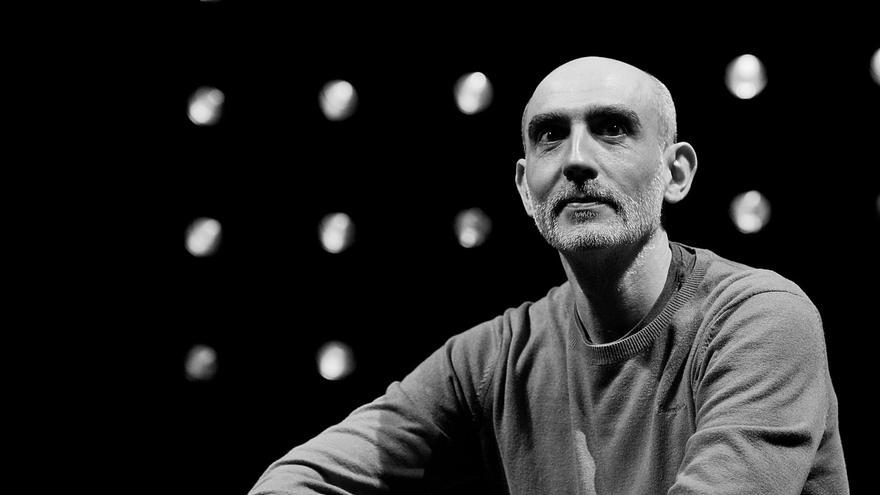 Both from the inside and from the outside, from the point of view of the society in which the theater takes place, can everything influence you?
At the social level, it is found that the theater is the first reflection of the miscegenation of a society. There is much talk about how, for example, in our society, or at least in cities, the theater is, on a cultural level, much less mestizo than society itself. From there, society is also being spoken to to include the different cultures that make it up, just as it happens within the arts.
To what extent does miscegenation benefit and enrich the theater?
From my life and artistic experience, all beauty is essentially mixed race. What purity creates is decomposition and, precisely, what nature does is always celebrate the mixture. In fact, that's what organisms seem to do best. In this sense, the arts and culture are a reflection of all this, in addition to confirming that any art is the result of multiple miscegenations. That is why I think we have to be attentive to what other places we can take so that it continues to enrich itself.
"When we opened we had a lot of respect for what the public's reaction was going to be, since they could be afraid"
Does the return to activities suppose a relative return to cultural normality?
Yes, I think that we are going towards normality and that the light is seen at the end of the tunnel. We still have enough left, but we are going step by step. Furthermore, in Spain we have been fortunate not to have the theaters closed tight, but the capacity has allowed the activity to continue. On the other hand, it has been shown that this decision not to close has ended up being a success, because within the theaters there have been no sources of contagion among the public, which shows that wearing the mask in closed places is an absolutely protective measure. necessary and effective. In this sense, we have had a quiet season, the problems have come more from contagions that the artists may have had outside the theater, but the security measures within them have been especially strict.
How has the theater suffered this time of pandemic?
The theater lives off the public and as soon as there are reductions, all this is a burden, the activity slows down. This affects, above all, private theaters. The public have been fortunate to continue in that sense and to be able to continue giving a service to citizens, which is what we are for.
He was appointed director of the National Dramatic Center in January 2020 and, for everything that happened shortly after, it seems that it was not the best time.
Two months and fourteen days later the state of alarm arrived. I got it and got sick precisely on March 13. It has been a very hard year and a half, very intense, but for everyone. What we have tried at all times, respecting the indications that came to us from the health authorities, within these limitations, has been to be at the top.
Did the circumstances force you to change the objectives that you had initially set when taking over the reins of this institution?
They had to vary especially in the first season, because we had to rescue everything that was suspended in the spring. But then it turned out very well, very organic. I do not consider that my goals were delayed, in fact, I think they were expanded, because suddenly you realize how life creates different orders that one has not thought about but, nevertheless, they are orders that work.
Did you take it with a lot of philosophy?
I believe that flexibility of mind is also important here and not wanting to be rigid, to be very open to these changes that the pandemic has produced. Within this, we have maintained our management project program and for this season especially, we have just presented it.
"Culture is useful for many things and it has been shown how important it is to society"
With the response that was given by the public in these months, does it show that there was a hunger for theater?
The truth is that we had a lot of respect for what the public's reaction was going to be, because it is normal that they were afraid and their reservations about going into closed places, but the truth is that it was the other way around, I was looking forward to coming to the theaters, having this experience. The truth is that, in that sense, it has been a very good season of public presence. Then we are also very happy because a lot of young audiences have come.
Has culture been proven to have served as a balm for society?
Culture is used for many things: to escape, to heal, to learn, to have an aesthetic experience, to learn stories of character that you could never have imagined … Culture has many uses and it has been a moment in which it has been demonstrated how important it is to a society.