Alfred Hitchcock, "the enemy of blondes"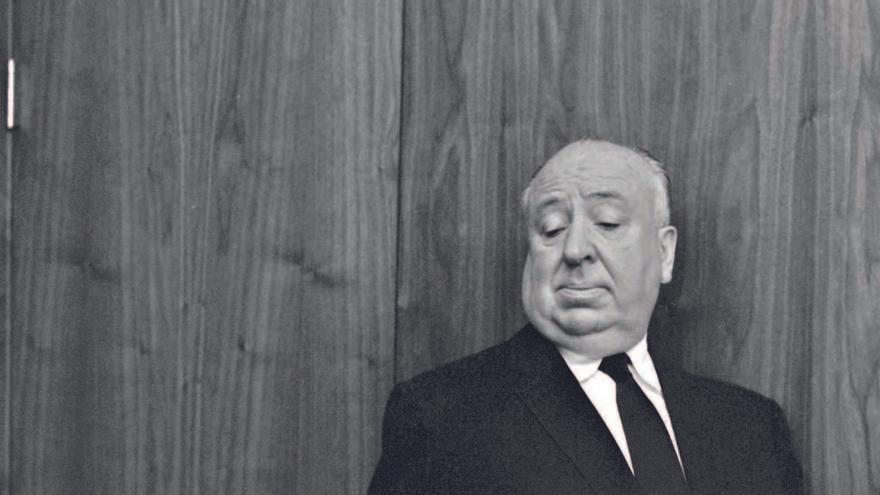 "In times of 'Me too', Alfred Hitchcock would have been defenestrated, banished and ignored and we would have lost some of the best films of all times ", illustrator Abraham Menéndez is so resounding when reviewing the relationship of the great director with his actresses in 'The enemy of blondes'.
Hitchcock was "cynical, misogynistic, macho, repressed and ambiguous" but he was also a genius and from that perspective Abraham Menéndez (Gijón, 1977) has composed the texts and the almost two hundred illustrations that make up 'Alfred Hitchcock. The enemy of blondes' (Lunwerg), a volume that reviews his twenty best films and his relationship with the fourteen actresses who starred in them.
Menéndez, a fashion specialist who signs his ceramic creations as 'Abe The Ape', dedicates, under the heading of 'The gang', a section to the main collaborators of the mythical film director, from Alma Reville, who in addition to his wife was a "mother and housewife" and, editor and screenwriter, the most important collaborator of his career, to the composer Bernard Herrmann, the director of photography Robert Burks and the graphic designer Saul Bass.
All of them have been portrayed by the illustrator, who also comments in the epigraph that dedicates to each of them how transcendent their work was in the filmography of the London genius, and in the same way proceeds with the fourteen actresses who were protagonists of his films and among whom he was not found the quintessential blonde: "I'm not interested in Marilyn. She wears the word sex around her neck like a jewel."
According to Menéndez, Hitchcock always thought that brunette actresses possessed a more earthly beauty, but that "blondes hid secrets. Russian dolls. Closed bags."
Between them, Tippi Hedren, with whom Menendez assures that "he became obsessed and came to believe his owner" and to which she submitted to such pressure that once she left the set of 'The Birds' in shock and shouting "Fucking fat pig!"
When Hitchcock was asked if he knew anything about icebergs, he replied that he did, since he had worked with Madelaine Carroll, the beautiful actress British woman who ended her days in Marbella (Malaga) and whom she chose for '39 steps' and 'Secret agent'.
TO Barbara bel geddes, which Menendez draws dressed only in glasses and a little heart bra, was included by Hitchcock in 'Vertigo' and in one of the most famous episodes of his television series, in which he kills his spouse with a leg of lamb who then cooks to feed it to the agents investigating the case.
Although Menendez confesses far from considering Hitchcock "a feminist", highlights that her characters are "intelligent women, with agile response" and that she made a great friendship with the protagonist of her only comedy, "Original Marriage", Carol Lombard, the highest paid actress of her day and awarded the Medal of Freedom by President Roosevelt.
Grace Kelly was the only actress who shot three consecutive films with the teacher, 'Perfect Crime', 'Rear Window' and 'Catch a Thief' and according to Menendez personifies her ideal of heroine: "a blonde, elegant and cold facade that hides volcanoes".
If not consecutive, he also shot three films with Hitchcock – 'Chained', 'Remember' and 'Tormented' – Ingrid Bergman, of which the teacher said that "Ingrid Bergman's problem is that she only wants to make masterpieces."
The other blondes (or redheads) portrayed by Menéndez are Doris Day, Janet Leigh, Joan Fontaine, Kim Novak, Marlene Dietrich, Tallulah Bankhead, Vera Miles and Eva Marie Saint Hitchcock coaxed into doing "Death on Her Heels" by saying, "You always make movies where you show up washing dishes in a gray apron. Audiences want to see the lead actress smart and well dressed. You're wonderful and I promise. that no one will see you like this again. "