Alfred García criticizes his candidacy in Eurovision: "There was no set design, it was wasting time"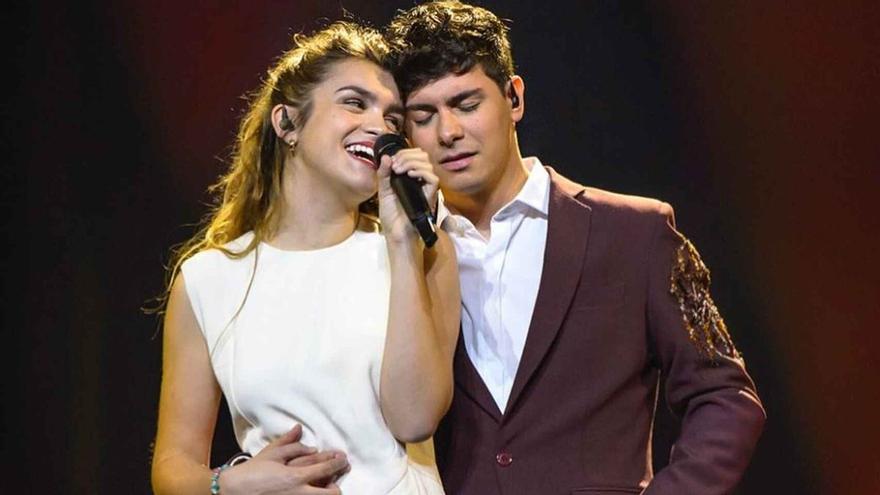 While TVE is immersed in the Benidorm Fest, the preselection that improves once and for all the trajectory of Spain in the Eurovision Song Contest, Alfred Garcia He has spoken again about his time at the contest. He has done so in an interview for Cadena 100, in which he maintains what he said after his passage in 2018 and in which he is critical of those responsible for his candidacy.
Alfred continues to classify Eurovision as a "show business festival", but he softens his words: "I still think the same thing and it's great, they can put on a great show there." "Making a great show costs a lot and they can do it there. All performances should be as such. When I went there was no set design. It was a bit of a waste of time", he expresses.
The singer went along with Amaia Romero with 'Your song', led by Gestmusic, the producer of 'OT' and the person in charge of the staging. "We should think about what we want to do there, because we lose an opportunity every time we go"He says very sincerely. Although he is" grateful ", he believes that they could" have taken better advantage of the opportunity. "
Although he affirms that he would not return to the contest in principle, if he puts a condition in the event that it was proposed to him: "I would go again if I could take charge of everything, or delegate, but choose who I want to give the tools to. Who set up the scenography, the light show, the arrangement … There are those who still do not feel like doing it and you have to change people", Add.