Alexis Ravelo's latest novel, 'Borrowed Names', is presented at the Insular Library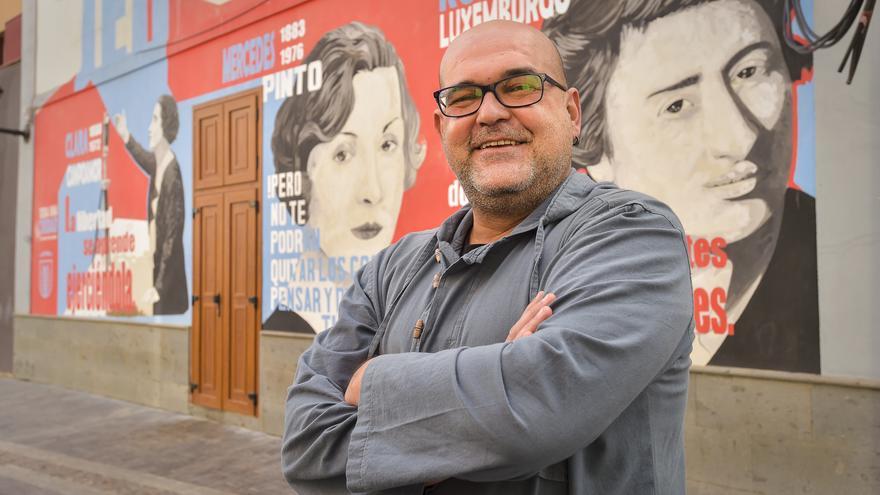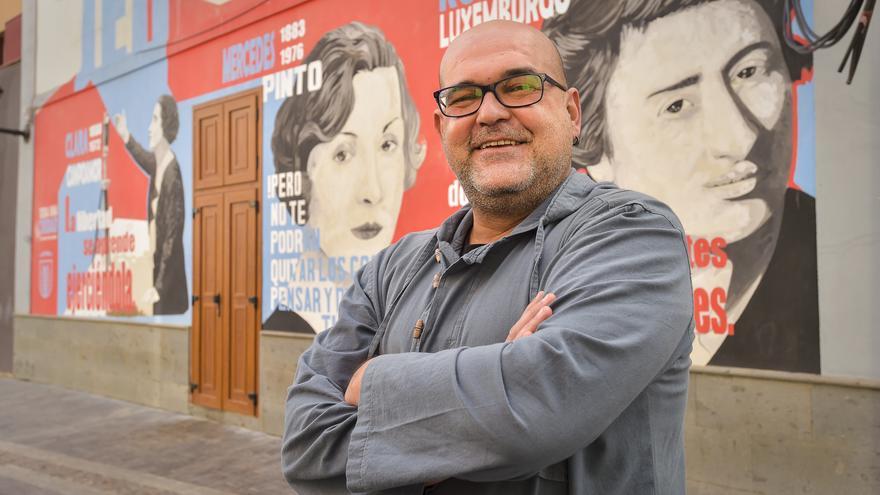 The writer from Gran Canaria alexis ravel presented at the headquarters of the Island Library on February 18, at 7:00 p.m.his last published novel, the borrowed names, with which he won the latest edition of the Café Gijón Black Novel Award. Published last January, it is a novel about pain and guilt, memory and redemption, as a reflection on the gangrene that stalks every open wound in the 1980s.
The jury of the aforementioned award, made up of Mercedes Monmany, Rosa Regàs, Antonio Colinas, Marcos Giralt Torrente and José María Guelbenzu, awarded Alexis Ravelo (Las Palmas de Gran Canaria, 1971) the Black Novel Award Café Gijón 2021, highlighting the correct structuring of a story that uses an omniscient narrator to address substantive issues as important as identity, forgiveness, redemption, evolution and truth. The novel addresses, as a psychological thriller, a political-social plot starring a translator who hides a terrorist past and a former commissioner who has not stopped tracking her for years.
Author of three books of short stories and several children's and youth books, Ravelo has been standing out in the current narrative panorama for the solidity of his novels, especially the police ones, which have received various awards, including the Hammett Award for best crime novel for The Pekingese Strategy. His most recent work is if there was no tomorrow, sixth installment of the series starring Eladio Monroy, published by Alrevés Editorial. In Siruela he has published The Afterlife of Ned Blackbird', The Forbidden Miracles, crab blindness Y A guy with a bag over his head.
raven nest
Set in the mid-1980s, the borrowed names It is a story of action and suspense, a modern western, a crime novel that also works as an allegory that investigates the causes and consequences of political violence, the relationship between victims and executioners, the obligatory stops that will have to be made who walks the tortuous road to redemption.
"It deals with a topic that touches us very closely, how to live with violence and with the pain and the victims that political violence has caused, about how a society can make those wounds heal, because it is not about healing them in false , it is about doing it without revenge"Ravelo explains.
The Café Gijón Award was instituted in 1949 by the actor Fernando Fernán-Gómez, in the famous establishment on Paseo de Recoletos in Madrid. Among his list of winners are César González-Ruano, Ana María Matute, Carmen Martín Gaite or Luis Mateo Díez, in his first stage; and more recently, José Antonio Garriga Vela, Martín Casariego, Jesús Ferrero, José Morella or Antonio Fontana, winner who precedes Ravelo with his novel 'So far we have arrived'.