Alexia breaks Madrid's lock and puts Barça in the Super Cup final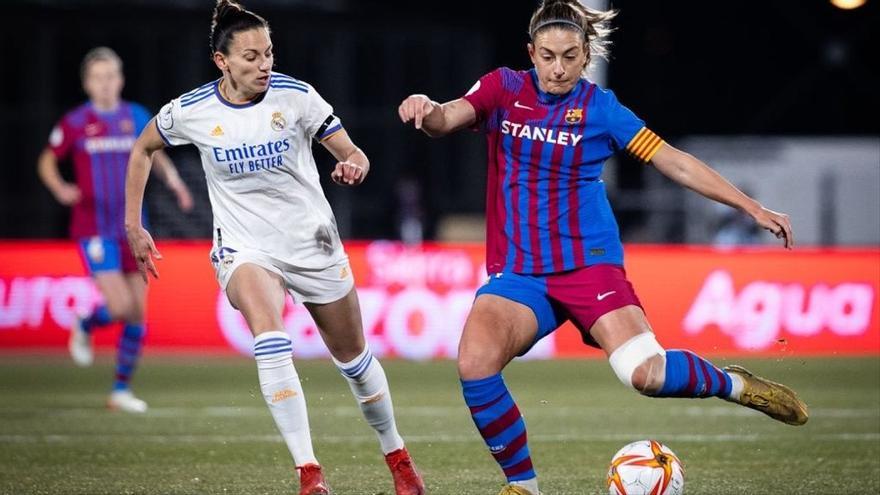 It couldn't be another. She is the best player in the world for a reason. Alexia Putellas celebrated his Golden Ball and FIFA's The Best award with a decisive goal that knocked down the Real Madrid and ranked the Barca for the end of the Super Cup when the duel was already heading towards extra time (1-0).
It cost more than expected, but the patience ended up having a prize and the azulgrana team will fight for the only title that resisted in the past course, closed with League, Cup and Champions. The azulgranas will meet this Thursday their rival (Atlético, defending champion, or Levante) in the end of sunday, which will finally be held at 12:00 p.m. and will be broadcast by La 1.
inspired goalkeeper
The match was a monologue from Barca. It was what was expected in a duel with such a difference between the two squads that it served as a prelude to the tie for the Champions quarters which will be played on March 22 and 30.
The white team, yes, resisted much more than expected and was about to come forward at game time with a beautiful shot to the stick of Claudia Zornoza. It would have been a terrible injustice for a Barça that had up to six clear chances before that scare.
Five arrived in the first half with prominence twice to Rolfo and Patri Guijarro, which put to the test a very successful Misa Rodriguez, that stopped everything. Martens also headed wide on another good occasion for a Barça without aim, something strange in a team that leads the League with 17 wins in 17 games, 98 goals for and 4 against.
crashing failure
The sixth opportunity already came in the second half with a resounding failure of Rolfo (d. 51). Nobody would have said that Madrid had 28 days of hiatus for an outbreak of covid that affected your template.
Barça got stuck after Zornoza's post, but one divine apparition of alexia ended up catapulting the azulgranas. "It has cost us a lot, we have failed things that we do not usually fail. In the end we won and we are going for the title", summarized the captain.