Alexei Volodin's piano will resound in Santa Catalina, at Royal Hideaway Hotel on September 16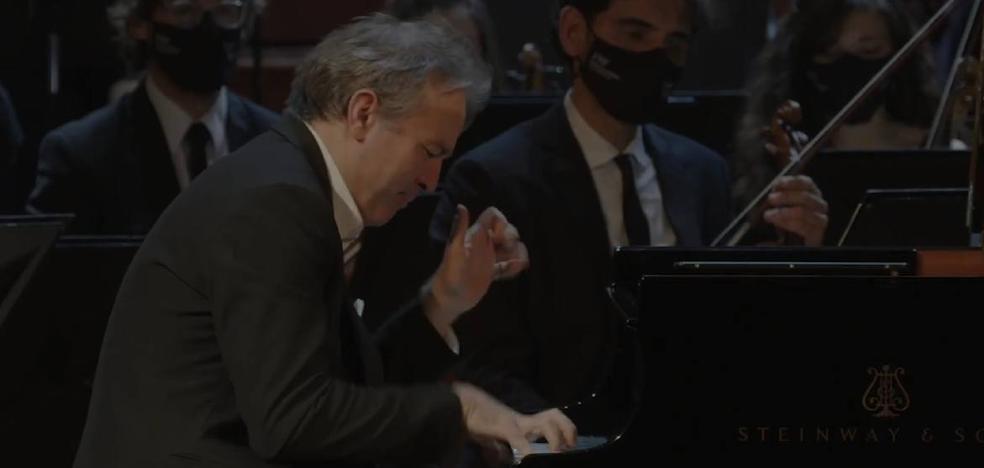 The renowned pianist Alexei Volodin will move the audience with a repertoire full of drama and monumentality.
The 2nd edition of the Santa Catalina Classics continues to provide the soundtrack to the city of Las Palmas de Gran Canaria, making use of the emblematic Santa Catalina, a Royal Hideaway Hotel, as a stage to host the most acclaimed artists on the current music scene.
After a successful gala concert, which opened the second edition of the festival with the acclaimed voice of Juan Diego Flórez, embraced by the Oviedo Filarmonía, and conducted by the baton of Christopher Franklin, in the gardens of the emblematic Santa Catalina, at the Royal Hideaway Hotel ; the classical music festival, organized by the Barceló Hotel Group, continues its purpose of valuing art and culture in the Canary Islands.
Continuing with its commitment to the highest level, Santa Catalina Classics will present on September 16 the renowned Russian pianist, Alexei Volodin who, with notes full of drama, emotion and monumentality, will perform a recital with some of the best works of the 19th century piano repertoire.
At 45 years old, the artist has been acclaimed, thanks to his brilliant technique, by the highest level orchestras in Europe and America. Within the most outstanding appearances of him, is his collaboration with the teacher Valery Gergiev.
The concert will take place next Friday, September 16 at 7:30 p.m. in the Santa Catalina gardens, at the Royal Hideaway Hotel.
For more than 130 years, Santa Catalina, a Royal Hideaway Hotel has witnessed the history of the city of Las Palmas de Gran Canaria, hosting, since its inauguration in 1890, various landmark events in the social and cultural life of the capital of the island from Gran Canaria.
Once again, with the celebration of this act that has as its protagonist one of the great references of the piano and musical art, Alexei Volodin, the emblematic hotel reaffirms itself as a meeting place for artists and relevant personalities from the artistic and cultural field. .
For more information and reservations:
www.santacatalinaclassics.com