Álex García: "In 'Antidisturbios' I discovered a part of myself that I did not want to know"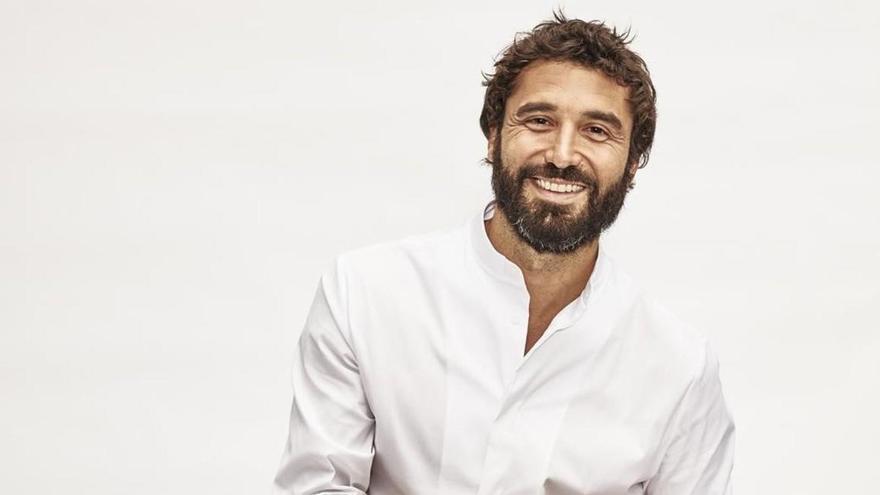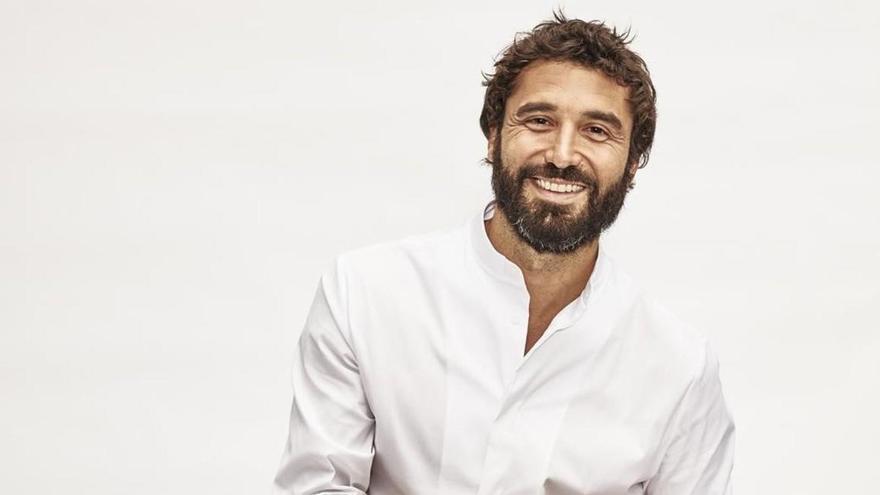 Since he appeared in "Compañeros" when he was only 18 years old, Álex García (San Cristóbal de La Laguna, Tenerife, 1981) has walked his good plant and his talent through series such as "Without tits there is no paradise" and "Tierra de lobos" , movies like "Kamikaze" and "If I Were Rich" and powerful plays like "Jauría" and "Incendios". Now He has stepped into the shoes of a policeman as polite as he is immoral in the acclaimed Movistar + series "Antidisturbios", of which criticism by a police sector has not been very aware. He now only has eyes for the short film he directs.
How do you experience the success of the series?
As I have had to do many types of projects in recent years, when they are good, I think how good to be there, but when they are bad, too, although not so much. Things are not that good or that bad. And I already enjoyed shooting.
Did you see from the script that he was already into something good?
Already then I thought: What a well told story! I really liked that there was no archetype, that nothing was what it seemed, that each chapter made you reflect … I liked each edge of each of the characters. I felt that this series was going to be a joy. So it was.
Did you speak with Fernando Cuesta, your colleague on the series "Compañeros", who is now a police officer?
Yes, how do you know? One day we exchanged a wasap and I sent him a photo in uniform with Raúl Arévalo, who also worked on that series. But it was only at the level of friendship and anecdote. And he told me it looked very good.
And how did they learn to move like them? To follow his liturgy?
We had a month's training with personnel belonging to the police and then, if we knew someone, we held meetings. I followed some to see how they moved and what they commented on the networks.
In spite of everything, some union has described the series of "garbage".
If you are thinking about the result, you are not honest. Because it influences you when making decisions and defending the character. I always make the characters to the point of loving, understanding and respecting them deeply. That while I'm doing them. Then I can have my point of view. And everyone can have their say whatever. But, in fact, nowadays more and more people think more and more extreme things. The truth is that I have not wanted to be very aware on social networks of what was happening beyond fiction.
There has been everything. But you say that around you the character of "Anti-Riot" repelled you more than the terrorist of "Kamikaze".
Yes, I discovered during the process that there was a very open wound with the riot control on a social level. That people had a very concrete opinion without being really documented, but based only on the images that appeared on television. Which I understood perfectly, because I am part of that society. But thanks to the series, the information has been complete, not just what comes out in the opening of a newsletter or a diary. It transcends beyond the click of a headline.
Show how they live, what they feel. Are they humanized?
The term humanize is very dangerous. Do you mean that the others are not human? In fiction and in the press, professions are dehumanized. And when one arrives in which they are not dehumanized, but presented as they are, it surprises. When it should be normal.
Álex Parra, his character, is polite, calm, with a good image … But he has a dark side.
True. It has a dark part that you are not aware of. He is part of a system in which things are done one way and he believes it is the right way. And by making those decisions, you sometimes hurt people. Or they are somewhat immoral. Or illegal. He is a good cop, loves the body and most of his actions are good. But their morals are debatable.
And he becomes Agent Urquijo's dark object of desire.
Unconsciously, all the emotional block that Laia has is filtered with Parra. And there is a scene where he gets carried away. If I had thought about it, I wouldn't have.
The filming was in the year he did the play "Jauría", about La Manada. What a testosterone bath!
Well yes, my daughter; Yes Yes.
With "Jauría", where he also coincided with his friend Raúl Prieto (Bermejo, in the series), he says he put his machismo to the test.
I discovered things about me that I did not know. When you make characters that have a social plot, if you want, you can discover behaviors of yours that you thought you did not have. Y both in "Pack" and in "Riot Control", I discovered a part of myself that I wanted not to know. And that has helped me to grow a lot in the last year, yes.
His physical attractiveness is undeniable. Were you afraid that on TV you would be pigeonholed into the role of gallant?
I did go through that stage where I thought that I might not be allowed to play other characters anyway. But you must embrace your virtues. A friend calls it superpowers. If super power is having a height and a face, put it in your favor, do not make it your enemy. Y when you accept who you are and what people think you are and you can give it, you calm down and begin to see beyond. If not, you are always on the defensive, thinking that everything is about that obsession that you have to be seen in a way. If it's you, time is putting you in your place. You and everyone.
In the theater he has done very powerful works: "Jauría", "Incendios" …
Yes, and I'm directing the short documentary Incendios, beyond theater. We are participating in festivals and in the shortlist of the Goya. Now you have to get many people to see it. Tell how a beautiful story can transform whoever participates in it. Not just the actors. You hear viewers, illuminators … It is not just how a play is staged, but shows what they feel. And that is very nice.
He started with 13 years on Channel 7, in the Canary Islands. Is the presenter part of the past?
It is part of the past, because it was many years ago, but I have never closed that door. I like to tell stories in front of the camera, and if an interesting program appears that invites me to tell something interesting, I don't close down.
And how did you get on TV so young?
I was interviewed on a television program, and I was so self-confident and I came so high that the directorWhen he saw me, he said, "That boy has to work with us." They interviewed me and, the next day, they gave me a microphone, a camera and I went out to do a program. And it worked! (laughs). I traveled a lot. Through the islands, Mali, Cuba … It was a brutal experience. I started with the carnivals and then my work was based on what I wanted to do in any place.
Incredible. And on top of that they paid him?
And they pay you for that (laughs).
Your talent is undeniable, but are you also very lucky? Or do you know how to look for it?
Luck is generated by each one. I feel that I am lucky, but if I do not get to speak that way on television, that man does not care when he sees me. And if I don't do the casting for "Riot Control", then they don't catch me. And if I do not come to Madrid at the age of 17, I do not start to access castings here. And if I don't 16,000 castings until I was caught in the first playWell, I would never have done theater here. That later I feel lucky to work in a series in which most of my colleagues cannot, well, a lot. But I believe that luck most of the time is generated by one.