Álex de la Iglesia gives keys to '30 coins': "Good and evil do not exist without each other"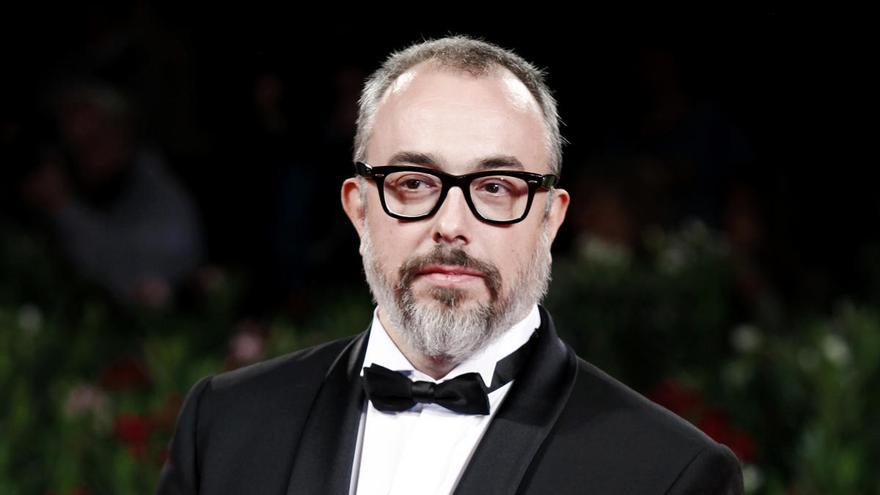 The first season of 30 coins, the demonized series by Álex de la Iglesia, has already started on HBO. There remain seven of its eight chapters loaded with mystery, action, conspiracies and supernatural presences that delve into a sinister global conspiracy to collect the 30 silver coins for which Judas sold Jesus Christ. A millenary relic capable of becoming a dangerous source of power that, in malevolent hands, could mean the triumph of evil over the forces of good.
Precisely about good and evil, over God and the Devil, the Bilbao filmmaker reflects in an interview with CulturaOcio.com in which he invites the viewer to get closer to his new creation, fleeing from Manichean visions and understanding that light and darkness are, precisely, two sides of the same coin.
"There is good and evil, but the priest (the character played by Eduard Fernández) fights against this Manichean vision and discovers that in evil there are elements of good and that in good there are evil elements and that there is no one without the other ", De la Iglesia explains that finds it "exciting" to investigate these "fissures within the very logical structure of Christianity" and everything that derives from them in fiction.
The 'other religion'
"Suddenly he discovers that the Gospels are books of magic, and that there are texts that have been prohibited because they contain information that should not be transmitted. There is much of the Trojan Horse, of Doctor Jiménez del Oso, of that mysterious past", he insists. And it is that, between believing in those elements with which he plays in the series -exorcisms, relics of power, monsters, the devil himself …- and not believing, he prefers to let himself be carried away by how fantastic he really is. , his other great religion.
"There is a phrase in the series that says that believing is wanting to believe. And I want to believe, 'I want to belive' … but not in UFOs but in this sense. The Catholic religion has also been present in my life since minute one is in our history, in our traditions and in our way of seeing the world, be that for better or for worse, "he says. From the Church that defines itself as a believer and a Catholic.
"Just as I believe in fiction, in the fantasy genre, as a religion that I cannot get rid of. I believe in Sitges as a sacred place. I am more influenced by the vision of movies of Carpenter and Larry Cohen than many people I have met. Captain Hadoock is more important in my life than many people. There are elements of fiction that have entered my head and have possessed it, they have dominated it and now I can't get rid of it, "he concludes.