Alejandro Sanz tells his life to the rhythm of rap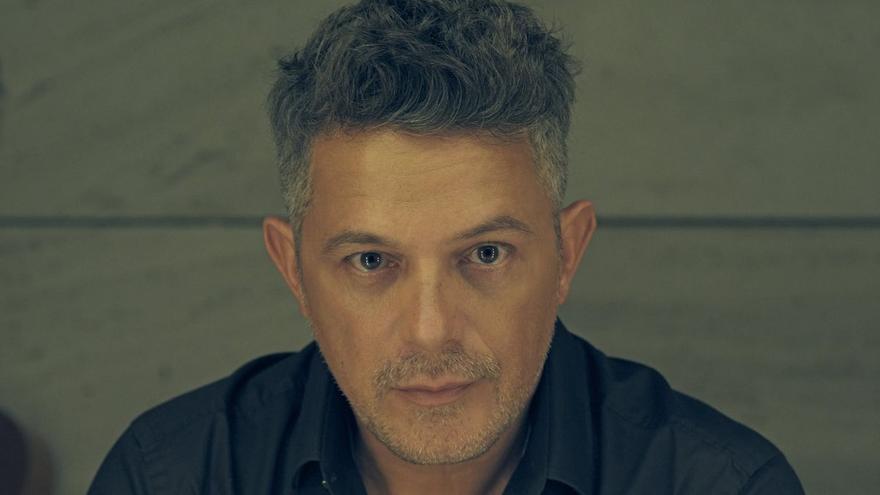 Since this week, fans of Alejandro Sanz can boast of meeting their idol with a intimacy and closeness that had never been allowed before. And all thanks to a song, '#Bio ', in which the Madrid musician, who has just inaugurated a star with his name in the Hollywood walk of fame, recounts his life from his childhood to the present and reveals his concerns, doubts and ambitions with a sincerity that until now he had never shown.
The song began to sound this Tuesday, October 5, and contains another peculiarity that will surprise even more the extensive parish of Sanz followers: it is composed based on phrases with which the musician is detailing, in the first person and with direct style, different moments of his life.
To the rhythm of rap and without more musical accompaniment than a violin and piano background, Sanz talks about his parents, whom he quotes with their names and nicknames, and remembers the years in which he felt "The weirdo" in high school for wanting to dedicate himself to song. He also confesses the surprise he got when he discovered that that dream could come true: "Suddenly I saw myself getting on stage / People I didn't know, my little songs singing / And I decided to give thanks, always do what is in my power, to thank life for such a gift, "the singer recites in a chanting tone.
Intimate and austere video
The launch of '#Bio' is accompanied by an intimate and austere video made by Jaume de laiguana in which Sanz confesses staring at the camera in the solitude of his dressing room minutes before jumping on stage.
The song is the preview of the new album by the Madrid musician, which will be released by the end of the year, but for which there is still no date or title confirmed. The album will be the nineteenth of his career and will consist of ten songs produced by Sanz himself, Alfonso Pérez and Javier Limón.
After a year and a half of silence, broken only by his performance in the Tokyo Olympics, where he performed the song 'Imagine' on behalf of European athletes, the musician will return to the stage on October 8 at Rosemont (Illinois) to continue with #Lagira, the tour that will take you through 12 North American cities, which had to be interrupted in 2020 due to the pandemic.