Alejandro Sanz asks the Government to be more flexible with culture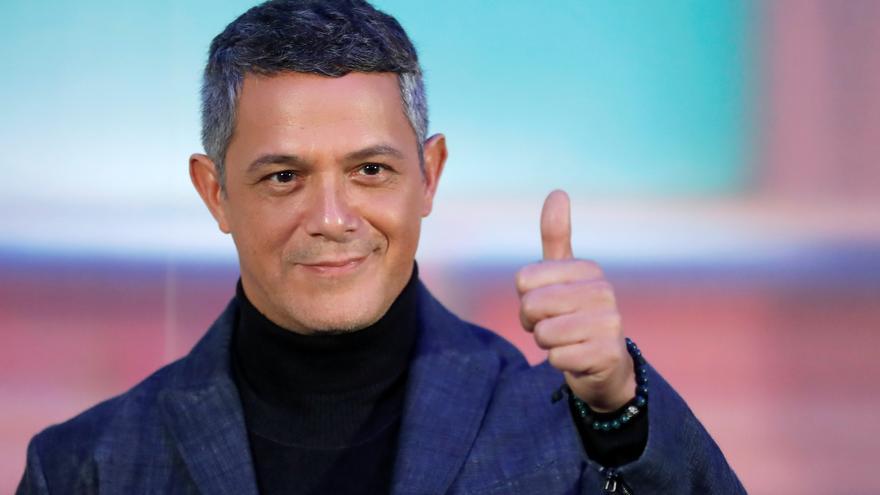 As is happening with football, the government has to start focusing on culture, "open your hand a little "and allow greater capacity at concerts and other shows to give air to a sector that has behaved "in an exemplary way" during the pandemic, the singer Alejandro Sanz assured this Monday.
"We are seeing the back to the football stadiums, for instance. And it is time that concerts also began to be considered, that a greater capacity was allowed ", the artist pointed out in a press conference, in the presentation of the new edition of the musical contest 'The voice'.
In the singer's opinion, it should "Open your hand a little" with the world of culture, that "we have been exemplary throughout the pandemic", and that "soon we can return to the stage at full capacity, which is what we want."
"I think it's time for people to lend a hand so that people can go back to work because the deprofessionalization of the sector is very complicated, that people go to do other types of work ", he added.
Next Friday, Antena 3 will premiere a new edition of the musical contest in which Alejandro Sanz will act as "coach" and he will have the mission of forming a team of voices that he will choose without seeing their faces.
Sanz will have the singers as rivals Luis Fonsi, Malú and Pablo Alboran in a contest that will be presented again by Eva González, in this third edition on Antena 3.
You already know the format well, just like Luis Fonsi and Malú, but it is the first time of Pablo Alboran participates in the show produced by Atresmedia Televisión in collaboration with Boormerang TV.
Premieres of 'La Voz'
"I was afraid of doing 'La Voz' for these teachers who participate and also for the artists who go on stage to find their lives, it conveyed a lot of respect to me, and it is being a discovery. It is a place where people learn, where they rescue things that are useful for their career", Alboran pointed out.
This new edition of the contest represents the return of Malú to the format, after two complicated and intense years that have kept her away from numerous professional commitments, including an ankle injury or her motherhood (she is a partner of former Citizen leader Albert Rivera).
"I'm coming back because 'The voice' It is my home and for me it is one of the most beautiful and real formats out there. Nowadays on television there is very little room for live music and that is why I have to be here, "he added.
Based on the format 'The Voice' Originally from the Netherlands by television producer John de Mol, the contest began its first season on Spanish television in 2012 in Telecinco, until in 2018 Atresmedia managed to get the rights to the format. In the last edition it managed to be the most watched talent show on television, with an average audience share of 18.3%, about 2.3 million viewers.