Alejandro Sanz already has his star on the Hollywood Walk of Fame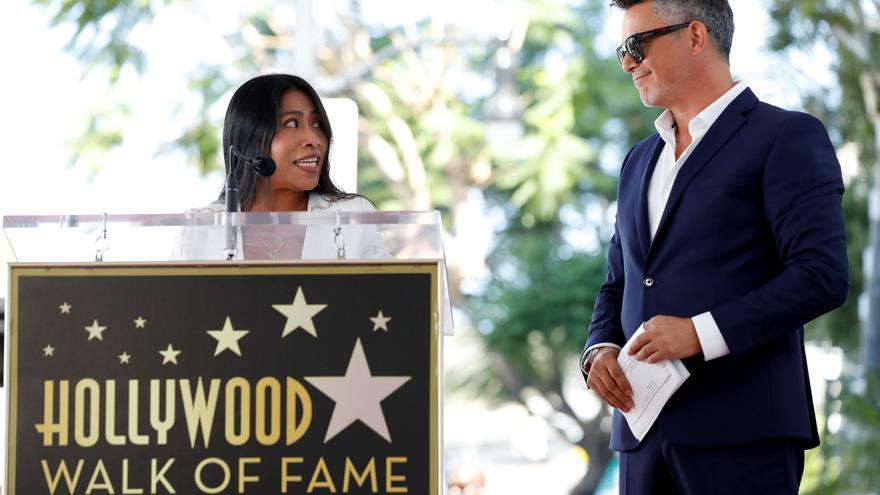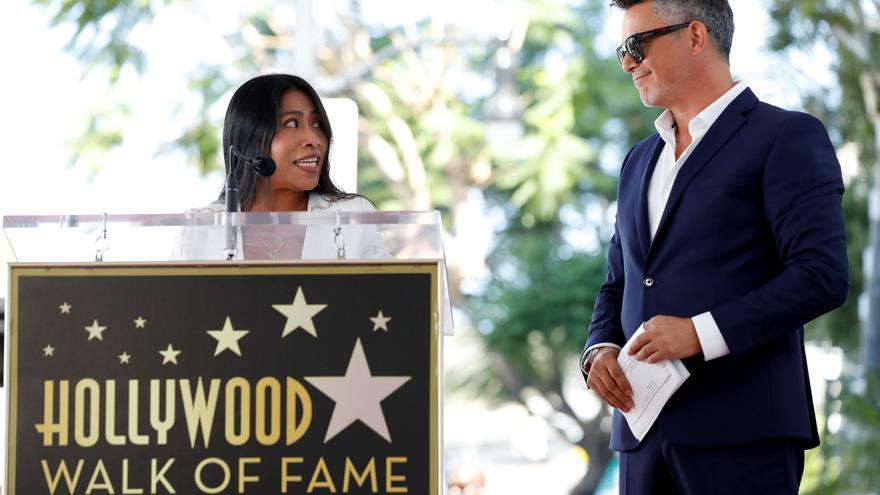 Alejandro Sanz this Friday inaugurated his star on the Walk of Fame of Hollywood, a recognition of his more than three decades in music with an international projection that has made him a benchmark for music in Spanish throughout the world.
"I wish my parents were alive to see me this day", The Spanish singer said excitedly minutes before unveiling his star, which is located in front of the Capitol Records building and with which his name will be linked to that of artists such as John Lennon, Paul McCartney, Roy Orbison and Selena Quintanilla.
The Hollywood Chamber of Commerce introduced Sanz as one of the most influential musicians in the Hispanic world Before the attentive gaze of more than a hundred followers gathered since early in the morning on this piece of the most emblematic sidewalk in Los Angeles.
"I never dreamed of this, because I am not John Wayne", joked Sanz, who began his thank you speech in English but soon the audience asked him to dedicate a few words in Spanish.
"I want to thank the child that I was and who never gave up on dreaming. I dreamed of being on stage, of giving concerts and making a living from music, but never this, "he said.
The musician joins this star to his long list of recognitions: He is the Spanish with the highest number of Grammy awards in history (four) and has another 24 Latin Grammys.
In 2017 he was honored by the Latin Recording Academy as Person of the Year in honor of his career and significant philanthropic contributions.
But even so, he made it clear that his entrance on the Walk of Fame was special because "be in a place where magic is created" surrounded by "so many talents".
"Music is the best in the world", he concluded after dedicating the star to his children and fans, among whom was the Mexican actress Yalitza Aparació, who said that the Spanish singer is "a wonderful person."
From the moment of his debut in the early 90s, to his most recent work in 2019, Sanz has released 12 studio albums, all bestsellers in Spain, Latin America and the United States, as well as compilation and live albums.
Sanz has today become the ninth Spanish with a star in Hollywood: Tony Moreno, José Iturbi, Xavier Cugat, Julio Iglesias, Plácido Domingo, Antonio Banderas, Penélope Cruz and Javier Bardem They are the compatriots who accompany the singer.
The Hollywood Walk of Fame has recognized international celebrities since 1960 for their work and contribution to the entertainment industry, Sanz's star is number 2,703.