Alcoyano already dreams of repeating the victory of a year ago against Real Madrid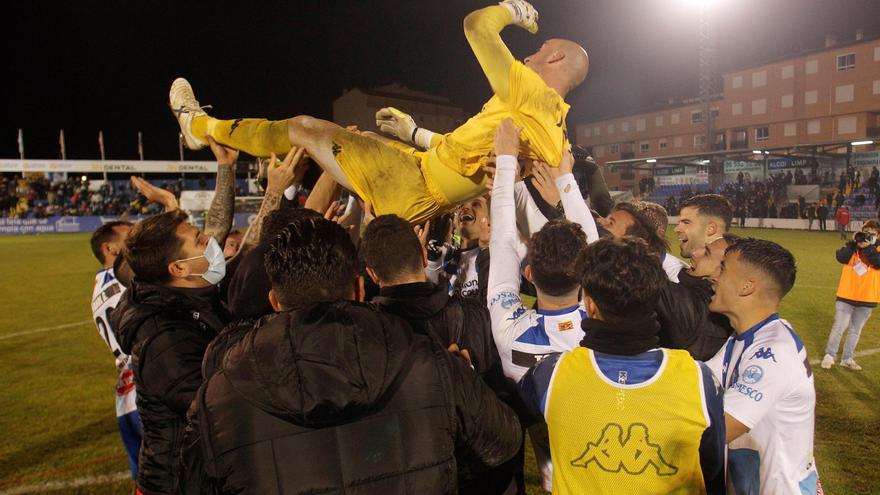 The draw for the round of 32 of the Copa del Rey has led to Alcoyano prepare to live the dream of repeating the victory achieved a year ago against the Real Madrid by coinciding with the rival he won 2-1 in the last edition of the tournament and with the incentive that he will now play with the presence in the field of El Collao of the fans who could not be at that time due to the restrictions of the pandemic.
Almost a year ago, on January 21, 2021, the team that Vicente Parras trains, who continues to lead the team, and who has in the goalkeeper José Juan Figueras his main reference, as he demonstrated in that tie, they won 2-1 against the Madrid team.
That tie, which José Juan faced with 41 years and that now he will dispute with 42, It was resolved in the most epic way possible, since Real Madrid scored before the break through Militao.
Subsequently, a goal by José Solbes ten minutes from the end led to the extension in which the local player Ramón was sent off and in which Juanan Casanova made it 2-1 in the 115th minute, which was delirium for the local players in a field that was empty.
At that time, Alcoyano had already eliminated Huesca, from the First Division, and only fell after beating Real Madrid against Athletic Club. This year, after winning 0-3 in Badajoz, they have eliminated another Primera, Levante, after a 3-3 that forced them to resolve the tie from the penalty spot.
Alcoy is already preparing to live the festival and repeat the feat in a few days that are especially marked in the city, since the parade on the eve of the Three Kings Day and the festival itself of January 6 are among the most prominent of the annual calendar in this town in the north of the province of Alicante.