Alcohol: the less the better | Canaries7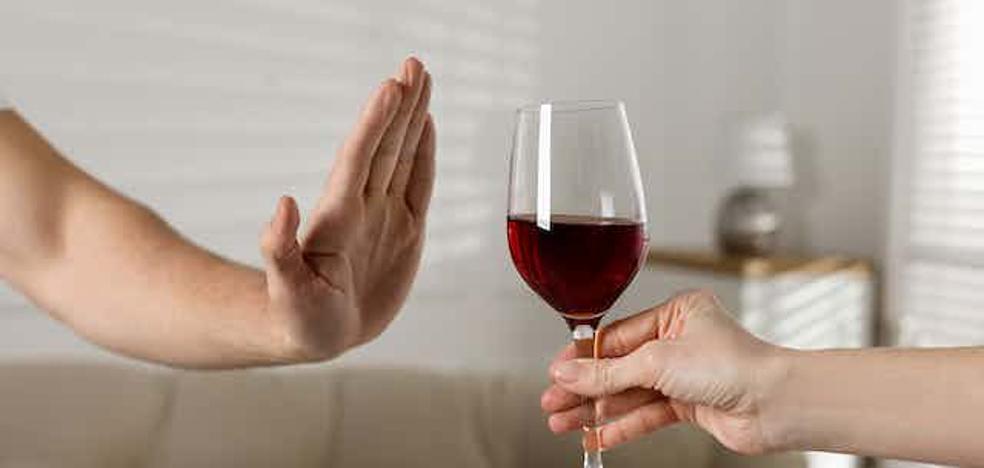 Based on scientific evidence, no professional or institution should recommend the consumption of alcohol to improve health. And it would be convenient to delay the age of initiation of consumption
Every year there are 3 million deaths in the world due to alcohol consumption, which represents 5.3% of all deaths. In Spain alone, alcohol is the most consumed drug and causes 15,500 deaths each year. In the last 20 years, these deaths have decreased slightly in men and increased in women.
On the other hand, alcohol is the leading preventable cause of intellectual disability, being responsible for 100% of fetal alcohol syndrome. Alcohol is also the most used drug in chemical submission. Abusing alcohol causes brain atrophy and neural damage. Alcohol is also the cause of 1 in 9 breast cancers and is present in 1 in 5 episodes of violence and suicides.
Based on scientific evidence, no professional or institution should recommend the consumption of alcohol to improve health. Not even in trace amounts.
Increases consumption in binge and in women

The pattern of alcohol consumption in Spain has changed in the last 25 years. The number of daily drinkers reached its minimum value in 2017, while since 2009 the upward trend of binge consumption, known as intensive alcohol consumption, has been maintained. A pattern that (erroneously) 50% of the population does not consider risky.
In addition, the differences between men and women are diminishing. Although consumption in the adult population continues to be higher in men, in adolescents consumption is already more present among women. And since the values ​​do not decrease in men, in the coming years we will see an increase in pathologies associated with alcohol. This increase will have important repercussions in the family, work, social and health environment.
Survey on alcohol and other drugs in Spain, EDADES. Ministry of Health. Government of Spain.

Follow-up studies of adolescents and young people have allowed us to discover that a large part of risky sexual practices, traffic accidents and abuse/dependence in adulthood are explained by alcohol consumption. Or that alcohol consumption makes us more vulnerable to physical and sexual aggression, both against women and men, since it limits our ability to identify risks and, if necessary, to defend ourselves.
But these follow-up studies have also allowed us to determine that when adolescents start drinking after the age of 16, they reduce the risk of binge drinking by up to 80%. Or that if we could get half of adolescents to start drinking a year later, the rate of alcohol abuse among young adults would drop by 25%.
Hence, delaying the age of initiation of consumption is a priority objective.
Environmental prevention to delay consumption

Different studies have verified that adolescents and young people who have enough information about drugs consume them in the same way, mainly in group contexts. Therefore, and taking into account the weight that biological, psychological and social factors have in adolescence and youth, it is necessary to influence the environment more than information. It is essentially about changing the context in which the behavior occurs.
Environmental prevention strategies aim to change the cultural, social, physical and economic environment in which people make their decisions. This means that, instead of focusing on designing interventions to help individuals act in a healthy way, environmental prevention proposes creating environments that favor healthy behaviors.
Environmental prevention strategies have gained great importance in recent years given the numerous evidence of how legislative and social measures can reduce tobacco and alcohol consumption. And, although there is no safe consumption when it comes to alcohol, we do know that there are lower risk consumptions.
In principle, women should not consume more than one drink a day, nor more than two men. And in no case should we consume alcohol from the decision of pregnancy until the end of lactation.
Scarce advertising regulation

Alcohol advertising is not as regulated as we might think. Alcoholic beverages do not include nutritional information or health warnings.
Calls to drink alcohol are omnipresent in our cities, also close to playgrounds, schools and institutes. In supermarkets, alcoholic beverages are offered and dispensed as just another food, even those with a high alcohol content, and that is how they are perceived by a large part of the population.
In the canteens of the universities we continue to offer alcohol and alcoholic beverages are advertised. On many occasions, concerts and urban nightlife are sponsored by the alcohol industry, linking it to the idea of ​​freedom, friendship and culture. It is surprising how little difference between the price of water and alcohol in these events.
Environmental prevention, with the modification of the physical space and the legislative and tax framework, can promote environments that favor healthier behaviors.
Every day 11 women and 31 men die from alcohol in Spain. We can and must reduce these deaths and the entire burden of disease and violence that alcohol causes in our society.
This article, carried out with the advice of the Spanish Epidemiology Society, has been published in 'The conversation'.