Albicy, Slaughter, Benite, Balcerowski and Brussino are reluctant to return to Gran Canaria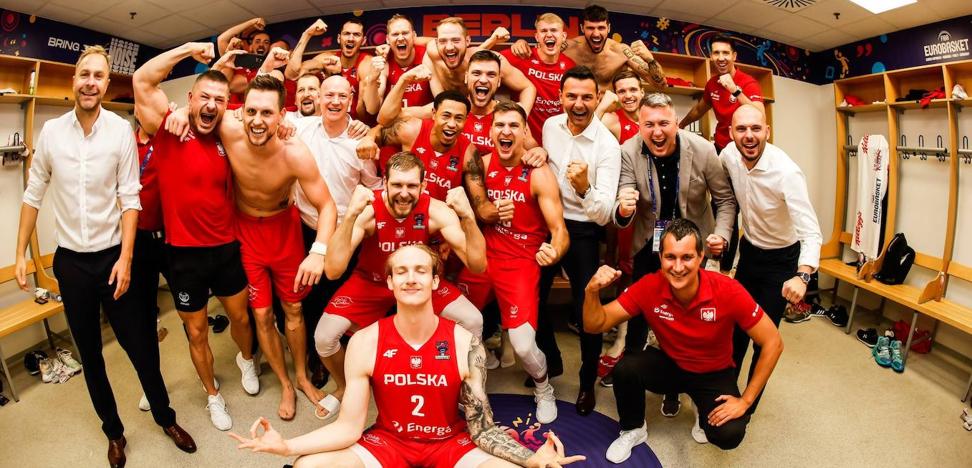 basketball
The Claretian team players advance in the Eurobasket and in the FIBA ​​AmeriCup. Also Víctor García, assistant coach of Sergio Scariolo in the Spanish team
jaka Lakovic will have to wait for his internationals a little longer. The Slovenian coach is preparing the start of the competition, scheduled for the 30th of this month, starting at 8:30 p.m., at the Gran Canaria Arena, without important players due to the celebration of the Eurobasket and the FIBA ​​AmeriCup.
Assistant coach Víctor García (Spain), Andrew Albicy (France), Nicolás Brussino (Argentina), Vítor Benite (Brazil), AJ Slaughter and Olek Balcerowski (Poland) are reluctant to return to the island after good performances in both competitions.
In the continental contest,
Spain will face Finland in the quarterfinals this Tuesday (4:15 p.m. CET)while France and Poland will face off against the winner of Serbia-Italy (4:15 p.m.) and Slovenia (7:30 p.m.), respectively, on Wednesday.
For its part,
Brussino and Benite will fight for the title of the American competition this Sunday night. A final between two combinations full of decisive pieces. One of the best news in the tournament held in Brazil is the recovery of Vitor Benite, who will make his debut at Club Baloncesto Gran Canaria this season after many years in the Endesa League divided between UCAM Murcia and Hereda San Pablo Burgos, after go through the operating room to undergo surgery on the meniscus of the right knee.
«
It may be that we are all together ten days before the first official match. I think we have experienced people, but they also have to understand the new coach and teammates, luckily we don't have many new faces", analyzed the yellow manager at the end of the friendly duel against
Girona Saturday.