Alberto Martín: "We respect Zara, there is room for everyone" | Fortune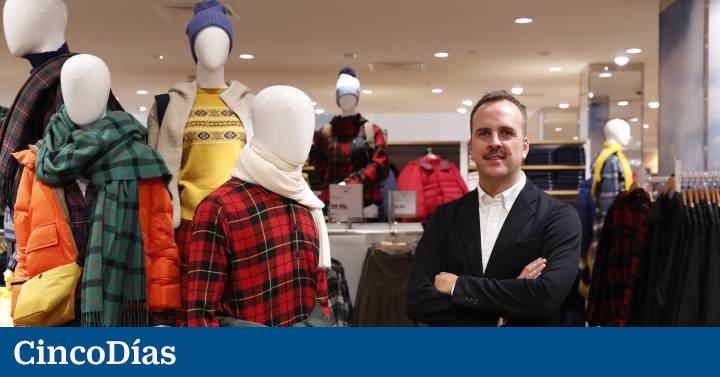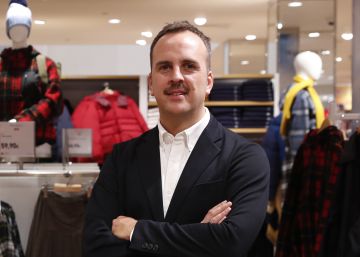 He is one of the first Spanish managers in which Uniqlo entrusted to disembark in Spain two years ago, with the opening of the first store of the Japanese brand in Barcelona, ​​where on October 31 he will open the third store. Previously, Alberto Martín (Barcelona, ​​1978), a graduate in Advertising and Public Relations and a diploma in Business Studies from the Pomepu Fabra University of Barcelona, ​​worked for Nike, Springfield and the TWBA agency. Last Wednesday he attended this newspaper, coinciding with the opening of the firm's first store in Madrid, founded in 1984 by Tadashi Yanai, president of the Fast Retailing group.
Has it been difficult to adapt to the way of working and the values ​​of a Japanese company?
It is a very easy brand, in the sense that everything is very clear. It has been a challenge to start opening a market, such as Spanish, from scratch. Although it is a Japanese company, the local point of view is taken into account. For the opening of Madrid we have sought local ambassadors to connect with the city, something Uniqlo considers important in its openings. The way of working in the company is based on combining tradition with innovation, always looking for quality and things well done.
The Spanish market is still important for the brand, do you plan to open more stores?
It's very important. Madrid is the third city in Europe, and in Barcelona we have achieved great success. The expansion plan exists and we will open more stores in Spain, but we have nothing closed yet. We have just opened in Milan, Copenhagen, Amsterdam and Stockholm. The when and where it will be seen.
Are you not in a hurry?
Until we find a place and things are done, we prefer not to announce anything, but we will open more stores, because we have an important flow of customers, both tourists and locals.
Do you expect to meet expectations with the Madrid store?
We want to meet the locals. Our obsession is to make a quality product that people like to try. We don't want to bust anything, because we are a converting brand.
What does it mean?
That when someone tries our clothes you can not stop wearing them. We make people a follower of the brand. That is the greatness that Uniqlo has, besides being a sincere, frank and honest brand. We are not going for anything and all that is part of our success. There are brands that pull words that say nothing, but we invest in technology and quality.
You do not make fashion.
What is fashion? Uniqlo is not a trend. Fashion is universal, we make clothes for everyone, and we offer the client the tools to make them feel comfortable. We give a lot of importance in the store to the mannequins to show how the clothes look and the different combinations that can be made. It is not a tax mark, nor does it say what to wear. We are a friendly, simple and humble brand that only seeks to make quality clothes.
They are aware of the environment and the recycling of garments, isn't it a contradiction for a brand that precisely sells clothes?
The cycle of our product lasts a long time. A garment can last a long time, but we want people to be aware, since our garments have a long life cycle, and the product can be given a second life. For this we have containers and a logistics center in Europe in which we select the garments, which we then send to Acnur. We want the garments to have a second life, also reduce the use of water in the washing of jeans, in addition to using sustainable materials. We are the first clothing brand that charges paper bags, at 10 cents, in addition to having the ecobags, which are recyclable, and cotton. The receipts, if the client wants it, we send them by email.
Does the entry of Uniqlo in the Spanish market is a great competition for Zara?
We respect Zara, we are different concepts. We compete, but there is room for everyone. We make fashion with quality, not so much trend, but we focus on things well done. They have their territory and we have ours. We have come to contribute, and the area in which we are in Madrid is fabulous. A great transformation is going on in Serrano Street, the barrier of luxury in this city has been broken. There is a mix of all kinds of stores, which coexist perfectly with each other.
They also connect their stores with the art world, do they have any agreement with a museum in Madrid?
We would like. We support everything that is democratizing art. We have agreements with the MoMA in New York, the Tate Gallery in London or the MACBA in Barcelona. In this city, admission on Saturday afternoons is free due to a contribution we made, and visits have tripled. We like to be involved in different active projects that allow us to contribute to changing the world. With MoMA, for example, collaboration with his artists emerged to bring art to our clothes. In fact, Kaws t-shirts sold out in hours.
. (tagsToTranslate) alberto martín respect (t) zara (t) have (t) site (t) join (t) management team (t) (t) signature (t) japanese (t) japanese (t) do (t) ) two (t) year (t) open (t) first (t) store (t) barcelona (t) add (t) madrid



Source link