Alberto Ginés: "Some believe that athletes cannot have ideals"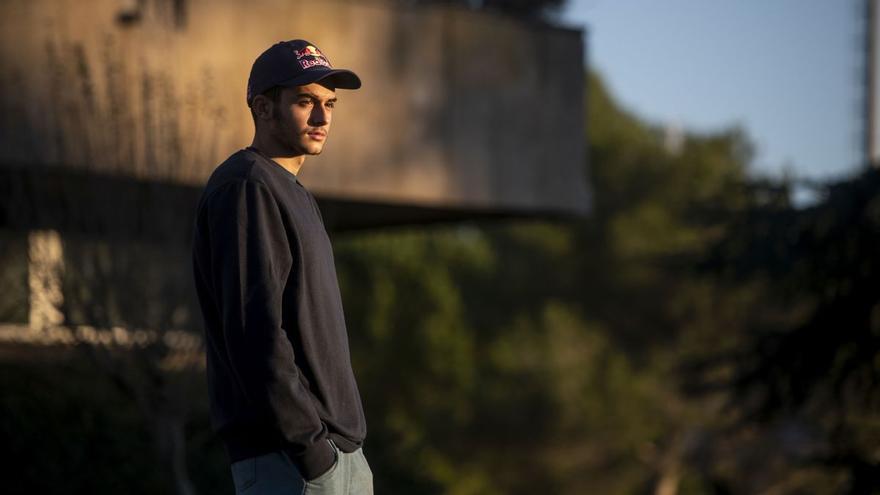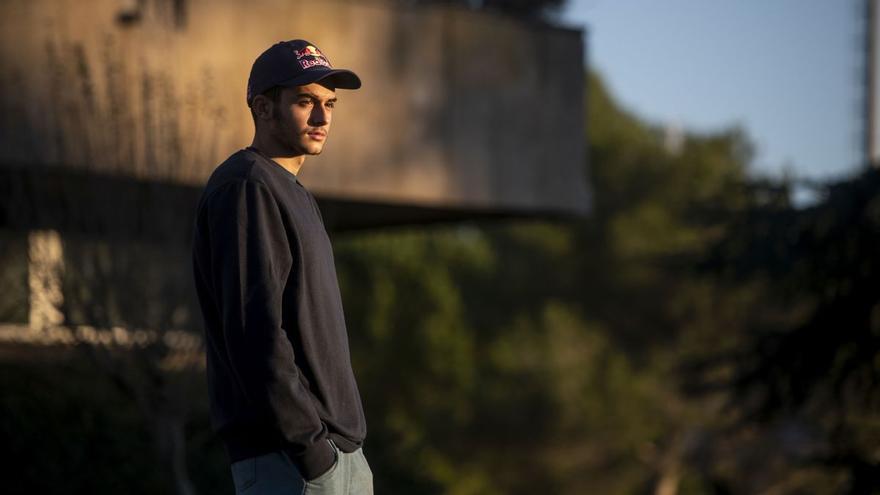 Has the Tokyo gold medal changed your life?
August 5 will be a date that I will remember because I won a gold medal and no matter how much I do in Paris, the first one will always be special. My life has changed a lot at the media level. There are people on the street who recognize me. But I also know that if I don't get a medal in Paris, some will see it as a failure.
But he went to Tokyo with a different goal than to become an Olympic champion.
The goal was Paris 2024. In the Pre-Olympic, when I qualified, I said to myself 'I'm already happy' and in Tokyo 'we have to try to reach the final'. Then, 'now I'm going to fight for the medals.' And then look what happened.
At the age of 15 he left Cáceres, the family and came to Sant Cugat.
My parents knew that I liked climbing and they always told me that they would do everything possible so that I could train properly. They got to cover 1,200 kilometers in one weekend so that I could climb. So, when I came to the CAR of Sant Cugat my mother had a terrible time because he was a son who was going 800 kilometers and not to the next town. It was also very hard for me. He was very introverted and had no friends.
Are you doing better now?
When I came here, I only knew my coach and his children. There was no other climber in the CAR. Then I started to relate and make friends. Now I don't want to go. Here I have my second family.
And the studies?
I go to the school in CAR where I got my first year of high school. The second year already caught me with the pandemic and I was only able to study five subjects with the anticipation of finishing them in 2021 after the Games, which were later postponed and after the medal it was chaos. If before it was difficult for me to manage everything, now we have to add another inconvenience to the studies with all the acts that I have gone to after getting the medal. I am not very organized and it is difficult for me to square everything. Good luck that I already have a communication team that helps me with the procedures.
Are there few climbing walls in Spain? Only you can get more built.
There are climbing walls but they are not focused on high performance but on a commercial level for those who are just starting out, for families who go on the weekend. Those of us who compete are not your business. What must be achieved is that the CAR and other high-performance centers have their climbing walls so that climbers can train.
Is it many hours of climbing each day?
Two or three. We cannot spend 12 hours training because we have a very important handicap with the skin. There is a time when your hands hurt a lot and you even bleed and then you don't perform much because you get blisters. Here I train in Gavà. It takes an hour by car from Sant Cugat.
Before, he was almost known more for his activity on social networks.
One of the problems that athletes have is that we are seen as a figure that we are to entertain the public and some believe that we cannot have our ideals and get wet in current affairs. And not just politics. I and other athletes who get wet on these issues simply by talking about racism, machismo and homophobia, we are already branded that we have a certain ideology and that we are in a certain way. In the end we are all human beings, we think and we should have our ideology like any other because we are normal people.
He has received threats for criticizing Vox.
I've said it in more interviews. I think this training deals with issues that should not be touched upon and that in the end are human rights issues: like homosexual marriage, and so on. They are rights that must be had yes or yes and that should not be debated. For talking about it they have even threatened to kill me and that is a big problem in this sense. On Twitter I write what I think.
It's not going to change?
In the end I have a certain influence on younger people and if I have a speaker I should try to use it to educate or convey ideas that I think are positive.
Posts to claim. Isn't it very fast to travel from Barcelona to Cáceres?
In that we are all Extremadura. There is an airport in Badajoz and only two flights from Barcelona a week, which are also expensive. If you go by train it takes eight hours. That is the problem for which I do not go to Cáceres much. I wish there was an AVE to be able to arrive after four or five hours. That is why you cannot go there just for a weekend. And, furthermore, there are no climbing walls in Extremadura.