Alberto Chust, the fraudster brother who scammed even the Virgen de los Dolores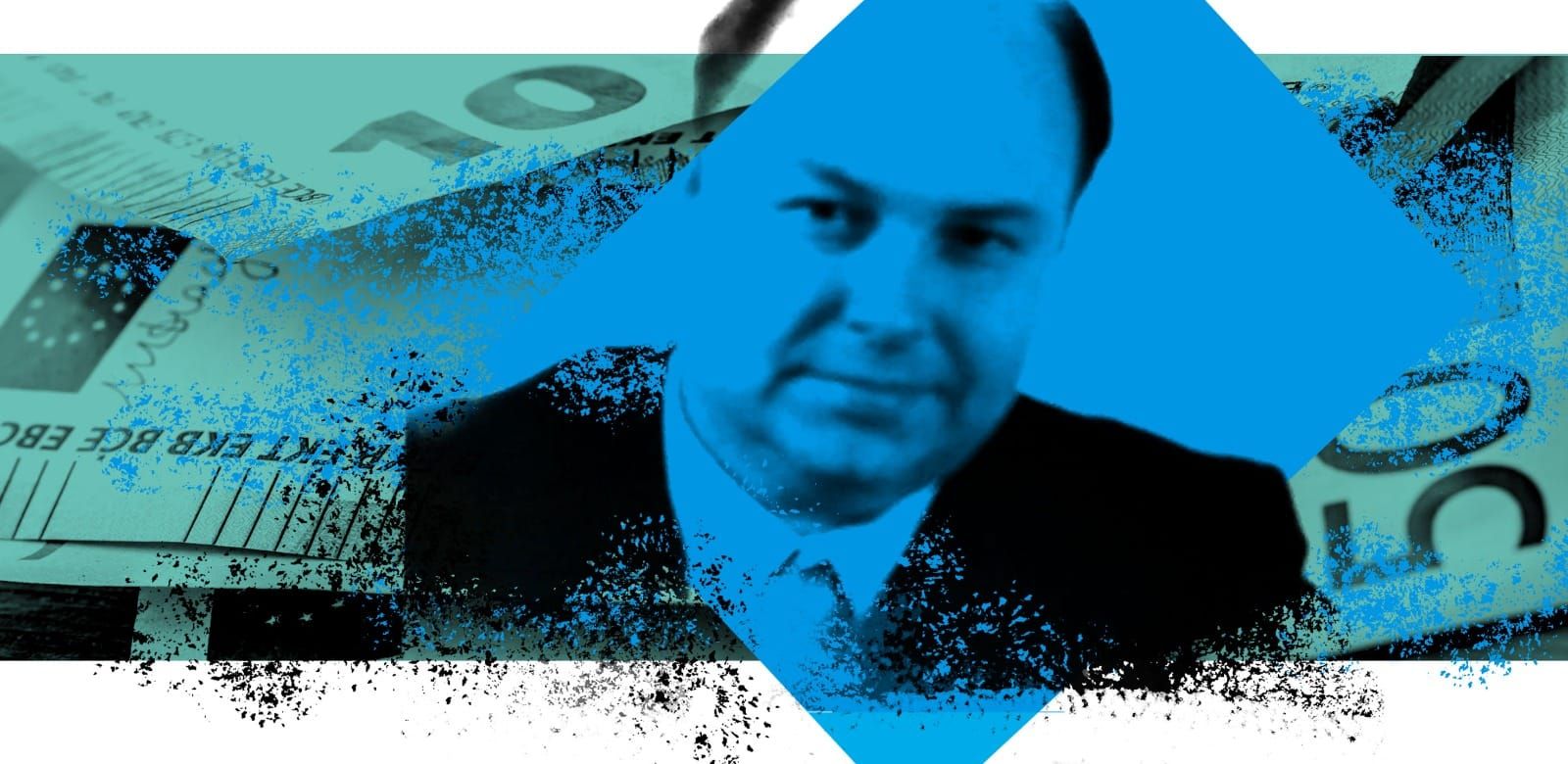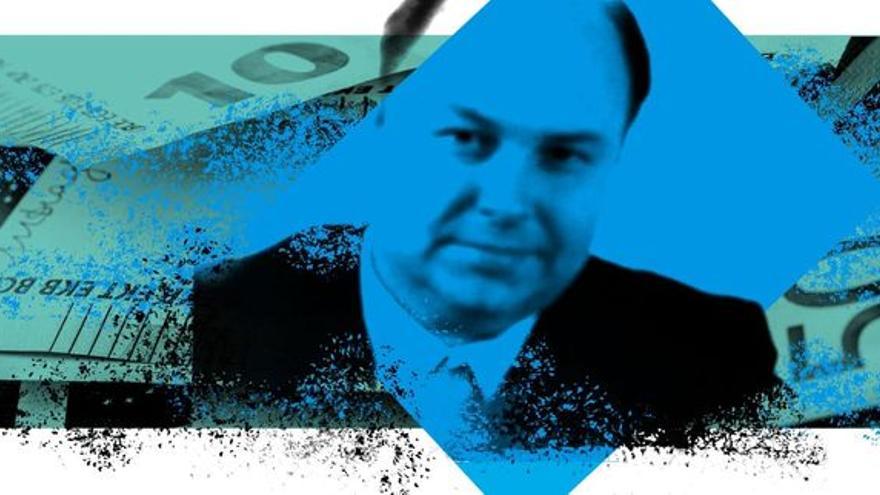 He deceived people around him and cheated them 663,000 euros by inventing a profitable British gold sheet business

This neighbor of Benetússer (Valencia) is in prison after the firm conviction of the Supreme
In the Guild of Grenadiers of the Virgen de los Dolores de Benetússer (Valencia) there has been an inside joke for a few years. When they have to dress the Virgin to take her out in a procession, someone asks: "Should we put the old cloak on her or that new one so expensive that Alberto bought her? & Rdquor ;. The grace is that this Alberto was the president and he never bought any cloak. What he did do, according to his colleagues, is to reach into the box to take the 2,800 euros that the garment cost. He never returned them, say sources close to the brotherhood.
It is not the fattest that the neighbors attribute to this snake charmer. In fact, the virgin's mantle was not reported. Not much compared to what came next. What has led Alberto Chust to prison in Picassent has been a continued scam of some in-laws. Between 2009 and 2012 he was tricking them into giving him money that he would invest in a non-existent business. A whole story with which he raised them more than 600,000 euros.
For this, the brother Chust had created a character. He made everyone around him believe that he was almost a celebrity abroad. That he worked as a doctor for the UN. That he was the owner of a hotel in Morocco and that he had a close friendship with the Spanish Royal Family. Always dressed as a paintbrush, he traveled in high-end cars. Perhaps the only neighbor in Benetússer (a Valencia suburb of less than 15,000 inhabitants) who had his own driver. In reality, the driver was nothing more than a friend of his who was on the hook and with whom he shared a high train of life, according to those who suffered it.
Because Alberto, according to sources close to the case tell this newspaper, was posing as a UN doctor, but he did not even have the title of Medicine. He brought in a lot of papers in English to impress. But he never had a collegiate number. Nor was he the owner of the Moroccan hotel he claimed to own. Indeed, the hotel existed and he brought friends of his as guests. There he was posing as a boss and, once again, he displayed large amounts of money that came out of his pockets. Nor has it been proven that he had never relationship with the Royal House.
But that's how he dazzled his countrymen. It was the indispensable condition to ask for money. He promised that he would return the full amount, with 12% interest within 14 months. It operated like this between the years for three years. The judgment of the Supreme Court, which sentenced him to four years and six months on March 22 and is firm, states that "by pretending a solvency that he lacks, he got the injured parties to give him a significant series of loans as a loan. amounts, without there being a desire to return it, according to the proven facts, ending up endorsing the total amount of 663,100 euros ".
Albert I the Splendid
Alberto Miguel Chust Domínguez was the first president of the brotherhood of the Grenadiers of the Virgen de los Dolores de Benetússer after its re-founding, at the beginning of this century. Nobody voted for him. Chust ended up presiding over it almost out of inertia. "He paid for things of his own free will. He helped one to buy the suit, which is very expensive. To another he would lend this or that thing. In a short time, based on being so splendid, he had placed himself as president and nobody put objection, "say sources close to the brotherhood.
Aids that had a trap. What he contributed on the one hand, he took on the other. He put money for some concept and left others to owe along the way. His condition as president and the fact that the bank account of the entity only required a signature, made him take a total of 2,800 euros to buy a mantle for the Virgin. The cloak never came.
"Sometimes the other confreres demanded it of him in the group meetings. He was angered by the lack of confidence. "How are you going to doubt me, who do you think I am?" he complained. Then he would leave and after a while he would appear with an envelope full of bills, to show that he had the money. We didn't know where he got it from. Nor where was he taking it. Because he taught it so that we could see that he had it & mldr; but he never returned it & rdquor ;, recalls an old friend of the condemned man.
Carrying a lot of money was almost a sign of identity; part of your strategy to dazzle. Says the sentence that Alberto Chust used to carry between 5,000 and 6,000 euros in cash in your pocket. He often displayed it in public and used it to pay when surrounded by people. He did the same in the hotel in Morocco that he presented as his own. Also in Benetússer when it was time to pay something for the brotherhood: "One day he told us that he was going to pay for the flowers of the Virgin. There was a bit of a stir, because it was something that all the brothers wanted to pay for, but he insisted and they ended up allowing it. Eventually we learned that he did not pay the florist & rdquor; for the order.
The English plates
People were taken on trips to remote destinations. To Mexico, to Colorado (USA). His job was to impress. It was in 2009 when Alberto Chust started the biggest of his scams. It was no longer a question of a cloak for the Virgin. It was a large-scale stick. The dupes were various relatives of his own (now ex) wife. So well built was his character, that not even his own in-laws were aware that all this was false. All dazzled by the brightness. How will Chust manage to carry such a high standard of living?
Alberto ended up revealing the secret to them. It offered them the possibility of entering businesses that offered very high profitability in a very short time. One of them consisted of the purchase of gold sheets in the United Kingdom. It seemed credible. Chust moved through England as well as his people. They say he speaks perfect English, because it had a language academy. He had once taken his friends to London, to show off that he worked in this or that important body in the British capital. He showed them from afar a luxurious City office where he allegedly worked, took them to restaurants where they almost curtsied to him, and showed diplomatic passports in his name.
The victims later told the trial that Chust also guaranteed the investment entrusted to him with all his assets. He took them to different municipalities in the Valencian Community to show them alleged properties with which he guaranteed possible losses. At first, to reassure investors, returned a part of the interest. It seemed like a very safe business.
The scam
The unwary took the bait and began handing him large amounts of money. On September 18, 2009, Alberto Chust, a false UN doctor, a fictitious friend of King Juan Carlos and a major brother of the Grenadiers of Benetússer, received his first admission. A bank check for 22,500 euros and 1,500 euros in cash as a loan. He promised to return the money received within 14 months, from the date of the contract. The loan accrued interest of 320 euros per month.
The operation seemed to go well. That's what he sold to the victims, who went back to itching. This time they gave him a bank check from 13,000 euros and 1,000 euros in cash, as a loan. Interest accrued less money this time (242 euros per month) because the amount paid was lower. But as the business was going like a shot according to the brother broker, the following deliveries were more substantial. 30,000 euros in November (28,000 in check and 2,000 in cash) and 32,000 in December (30,500 in check and 1,500 in cash).
The interests were going up, Chust returned a part (of his own money) to give credibility to the scam and the income continued to happen. Thus, it registered up to 32 operations between September 2009 and August 2011. The highest occurred in November 2010, when the victims gave him 70,000 euros. Until the scam exploded.
Alberto Chust knew that he would never be able to return so much money, simply because the investments did not exist. It was also a matter of time before the scam exploded. Because that money had to be invested in two concepts: on the one hand, to return the interest; on the other, in continuing to blow it up with his friend the fake chauffeur. And in the end, the pasta, despite being a lot, did not give much. As of the first quarter of 2012, it stopped paying the agreed interest. By the time the victims realized and proceeded to denounce, the brother Chust had already raised 663,100 euros.
Chust left Benetússer to live in Valencia. He left the Guild of Grenadiers almost due to administrative silence. One fine day he stopped going and never appeared again. The same man who became president of the brotherhood almost by acclamation, because of his desire to be the center of attention and the one who paid the most things. The guy who got elected the Bulgarian, went the French, in silence and leaving more debts than friends. Now he is serving 4 years and 6 months in prison in the Picassent prison. He never returned that money and they continue to dress the Virgen de los Dolores in the old cloak, because Chust never bought a new one.
Related news