Alberto Chicote: "Spain 2021, the 21st century, and we are throwing food out of the water"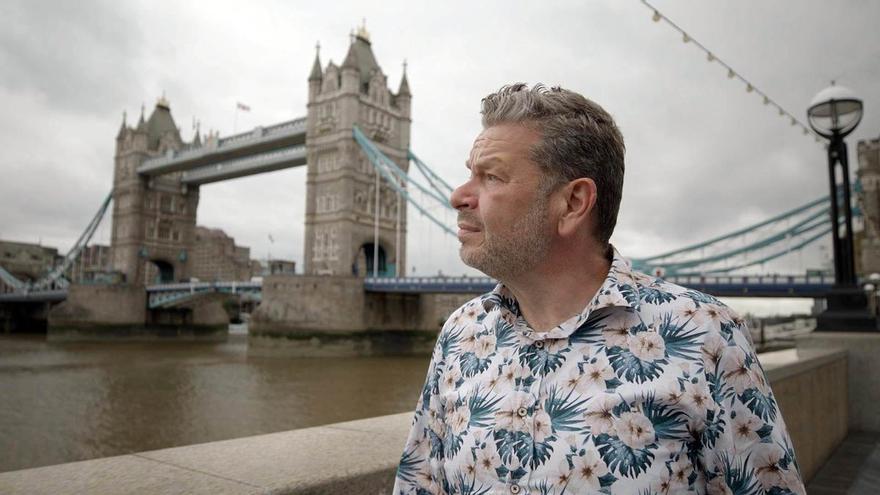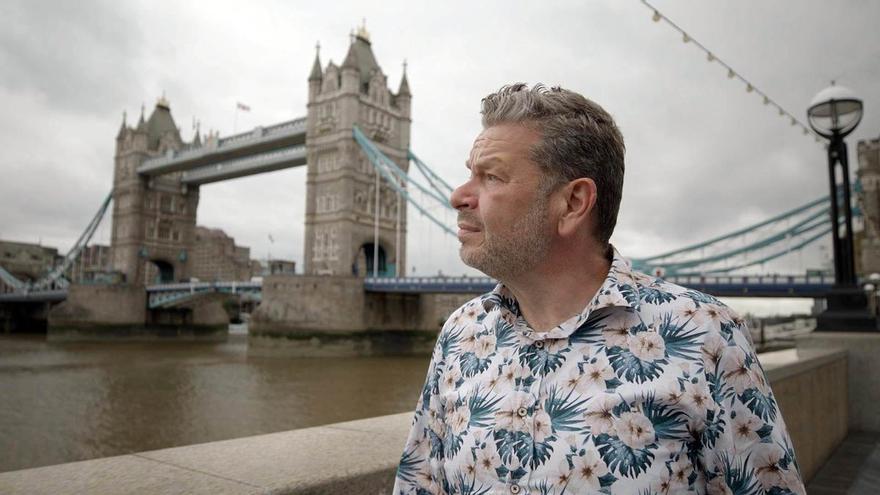 Since, without taking off his chef's jacket, he used to uncover the bad practices of restaurants on the brink of ruin in 'Nightmare on the kitchen room', to later expand the scope of his crusade to everything related to food in 'Are you going to eat it?', TO Alberto Chicote there is no one to stop it. Only the pandemic. But as soon as he has been able to show his nose, he has returned to his old ways. This Tuesday, 28 (22.30), The sixth premieres the fourth season of 'Are you going to eat it?' with topics as varied as dangerous weight loss diets or the risk of foods homemade. Although it is the waste of food, a topic that he tackled domestically in his book 'Resistance Cooking', that turns his stomach the most. More than the vomiting restaurants you visit.
-You only stop the pandemic.
-Yes. I have been a year without being able to record, but there is not a day that they do not send me a message by Instagram or Twitter wondering when 'Nightmare in the Kitchen' returns. We were caught in confinement just when we were going to record the eighth season, and when we returned, since they are two programs that involve a lot of travel and a lot of going to see one, the other, getting closer ... it was impossible. But we already have 'Are you going to eat it'? and I hope that very soon we will get to 'Nightmare in the kitchen'. I don't know if I'm going to remember, after so long (laughs).
-This time of pandemic hovers over some of the issues of this season.
-Yes. We wanted to deal with issues that - I look like a man from the radio station - are extremely topical. A few have a lot to do with things that we have experienced very painfully during this period.
-For example, food waste. Something especially bloody these days.
-It is creepy. There are queues of people asking for food and you discover that 7.7 million tons go to waste. Spain 2021, 21st century, and we are throwing food away. At what point does food stop being food and become garbage? Why is a product that is in perfect consumption conditions, in terms of quality, health, in two minutes, garbage and no longer usable? This can not be.
-In the garbage can of a school in La Moraleja, real gems have been found.
-It is that when you get almost inside and you start to see what comes out of there, you are stunned. And when you go to a field and the farmer tells you that 50% of the fruit that his trees produce in perfect condition does not even reach the distributor for purely aesthetic reasons ... How can that be?
- And it is what they have transmitted to the competent minister.
-In 'Are you going to eat it?' We always try to ask who has the maximum responsibility for explanations. Sometimes they take care of us; others do not. On this occasion we were attended by the Minister of Agriculture, Fisheries and Food, Luis Planas. And then I thought: it seems that our dreams are being fulfilled or that we are already big or important enough to be cared for. We had the opportunity to sit down with Planas and discuss what we had seen.
-They also denounce the risk of homemade meals.
-Yes. It has a lot to do with the pandemic. People can't go out and they go to the 'delivery' - which I don't know why they call it that instead of home delivery - and a lot of people go to their homes to cook and trade with this food. Instead of asking someone who is guaranteeing us sanitary conditions, I ask someone who has a channel on Instagram. And you go to the mouth of the subway to have a guy bring you a salad in a bag. No one is aware of the risks involved?
-For risks, those of diets.
-Another spooky topic. Confinement arrives and everyone gets fat and the same bastards appear, the same soulless as always to sell you miracle pills, to play with your health, because they know that there is a significant percentage of the population that is willing to lose weight and wants to use any remedy. And we find a product that in the EU has been banned for 11 years because in its day it was related to 34 deaths and can be bought online at the click of a button.
- It is evident that it is necessary to denounce it.
-Of course you have to report it and go find your uncle or aunt and say: "And what are you doing?" What we do: seek explanations where appropriate. In this case, first try to find the person who is committing this crime and then go ask the national police or whoever it may concern how we stop this. These programs that are absolutely necessary.
-Definitely. But then there are other issues that do not endanger health, but are a fraud. Like premium meats that are not premium or artisan products that have little.
-Part of this season, as we have always done, we dedicate to direct consumption, to the direct defense of the consumer. Of the one who goes to a restaurant, or a store and they sneak it up. And also with an absence in many cases of a regulation. There are people who skip certain rules because there is no control or surveillance, but in others there is not even a rule. As in the case of waste. How can it be that a problem as big as this seems that our leaders do not care? If there is a concern, you will have to put a regulation in place ...
-Have you encountered sounded hostilities this time?
-Let's say that we are not very well received on the sites. In the first season of 'Are you going to eat it'? It was very cool, because since no one knew what we were doing, when I knocked on the door and said: "Hi, I'm Alberto Chicote", they told me: "Man, Alberto! Come on man, what do you need? ". But then what happened happened. Now when I say that I am Alberto Chicote, they tell me:" Get out of here, I don't want to talk to you! "These things happen too. But we have to report.