Alberto Chicote reveals the truth about how he managed to lose 40 kilos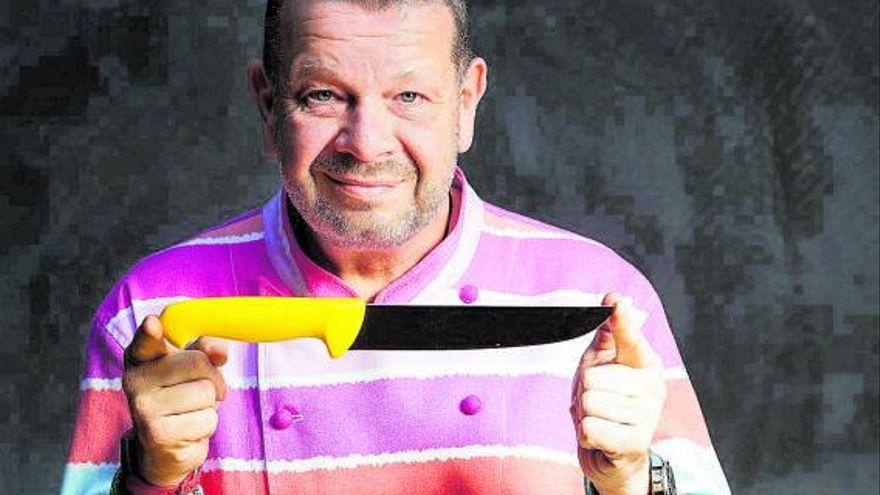 The Spanish cook and host of the program Are you going to eat it? from La Sexta, Alberto Chicote, has visited the new space of Nuria Roca to talk about the new episodes of the culinary format of Atresmedia and has also wanted to wrap the presenter at the beginning of her new career in front of her own Sunday afternoon program.
With his usual self-confidence and with his characteristic strength, Chicote took stock of how previous seasons had been and revealed some of the surprises he has in store for these new installments of his program.
In addition, the chef spoke about some aspects of his private life away from the spotlight and told how he had been the victim of a company that used his image to earn money at his expense. Chicote also pointed out that other famous people had been involved in a similar situation and, for this reason, the cook wanted to report this issue to the cameras of the Roca program.
Roca and Chicote also had a very pleasant conversation in which the presenter asked the king of the kitchen what have you done to be so thin and what is the diet you have followed to get the physique you currently have.
After this question posed by the presenter, the cook revealed what method he has followed to get the figure you currently wear.
No miracle diets
"I have lost 40 kilos, little by little, in transit. I started with a program called 'Diets under examination' and in which different people were submitted to different diets and I submitted to one consisting of eat better and exercise in a regular way ", revealed the cook, capturing the full attention of Nuria Roca.
On the other hand, Alberto Chicote wanted to break a spear in favor of eating routines and physical exercise and asked the audience not to trust those who sold them miracle diets. The effort, according to the cook, is in the constancy. "When I tell them that my advice is' go to your medical nutrition professional and ask what you have to do ', the discouraged face is like' I already know that; what I want is the trick'. And is that there are no miracles. There are no products that will make you like this ... That is not the case. That you have to go to the doctor, consult the case of each one and put yourself in the hands of a professional always "settled.