Alba Molina: "Now we are short of bread, but also of kisses and hugs"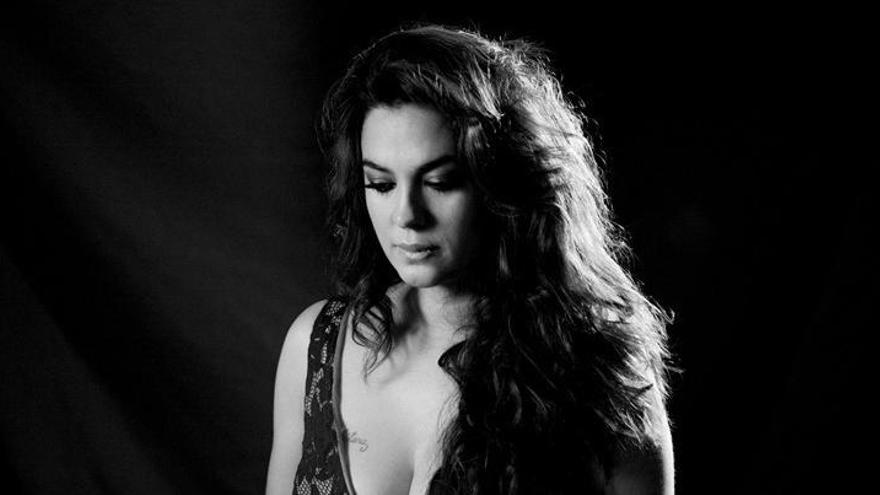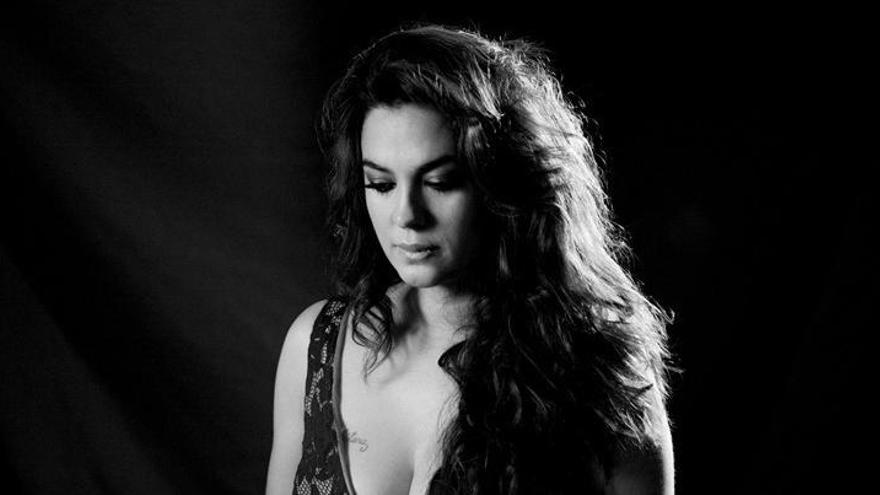 After facing one of the greatest challenges of his life, soaking up three albums of the mythical songs of his parents, the revolutionary flamenco artists Lole and Manuel, Alba Molina feels stronger, but above all "sweeter and softer", a state of mind that has given rise to his new album, 'El beso'.
"I titled it like that because, apart from the title of one of the songs, it is something quite important at the moment in which they do not let us give them. That is why I say that we are short of bread, but also of kisses and hugs", explains the Sevillian in a talk with Efe, before the publication this Friday of this work of ten cuts.
It arrives after the death of his father in 2015, the year in which he decided to dive into flamenco with the trilogy composed by 'Alba Molina Canta a Lole y Manuel' (2015), 'Caminando con Manuel' (2017) and the live album 'For Lole and Manuel' (2019).
"They have been intense years, in which I have been very happy, and in which I have grown, because growth requires regular moments," he says about the context in the start of 'El beso' (Black and White), in which find "sweeter, maybe not as serious or formal as in the previous project, with a respect that bordered on a little fear ".
In it he takes up his passion for jazz music that he had already addressed in previous projects, such as 'Divas del flamenco', which was a tribute to Frank Sinatra with his mother and other interpreters such as Montse Cortés and Ana Salazar.
"At home I listen to more jazz than flamenco, because I actually listen to little Spanish music," he acknowledges, before pointing out that in his opinion this work, in which he has directly assumed production tasks, it has come out "more pop", but without any intention beyond that of reflecting who he is.
It has also been very familiar to him, as his mother appears to begin with in an adaptation of a Billie Holiday song ('Crazy He Calls Me') that they both really wanted and for which they couldn't find the right framework. "I listen to Billie a lot and I like this song because she talks very deeply not only about love. As for my mother, I must take advantage of her while she is here with us, she never knows," she says, before clarifying that in the study who he sees by his side is the legend, Lole Montoya, "the best." "And it is not easy, I feel a lot of shame, modesty or dread", Rivet.
In a "spontaneous way", more members of his family joined, such as his partner, Andreas Lutz, leader of O'Funkillo, or his children: Lucía, who sings in 'Today you are late', and little Anyelo, in 'You ', thus uniting three generations of a long flamenco and gypsy lineage on this disk. "I hope they do not dedicate themselves to this, because the music is wonderful but the industry is something else. Getting on stage is pure pleasure, I don't like the other thing at all. I am lucky to eat it, but I would like it not to be marketed ", he affirms before a hypothetical artistic future for his offspring.
Among the songs selected for the repertoire, there is one signed by Antonio Vega. "I hadn't paid it the attention it deserved, perhaps because of my age, but now that I'm more exquisite, it seems outrageous. I love him, his eyes, his way of writing and telling", he says after making a new version of 'Treasures', which he had adapted a long time ago.
In 'El beso' there is another of his friend Alejandro Sanz, who gave him an outline of a song that she first heard when she was 15 when she woke up from a nap. "He never finished it, it was just the first verse and the chorus, but I loved it. He never recorded it, he never made a demo or anything, but clever I stayed with that and shortly before the pandemic, I spoke with him on the phone and I'll hum it, "he recalls, to the amazement of the Madrilenian. Sanz replied: "Finish it yourself and it's yours", and that's what the artist did with the aforementioned 'You' together with Dani Bolilla, singer-songwriter and musician, with whom she built the second verse and the bridge.
Other friends participate with her voice, such as Lin Cortés ('Dicen') and Vicky Luna ('Tesoros'), who was her partner in Las Chicas, fusion project with which in 2003 it obtained five nominations for the Music Awards with a musical formula as daring as his answering message, which attacked the war in Iraq.
"Everything remains from that Alba, a bit with a handbrake, because I don't want to fight as much as when I was young. I'm not in a hurry either, because I'm calmer, but I am as I was as a child, at 10 years old, just as sweet, a little more fucked … in every way, "he says before bursting into laughter.