Alba Carrillo recoils in her comment to Adara Molinero: "I've been wrong about everything"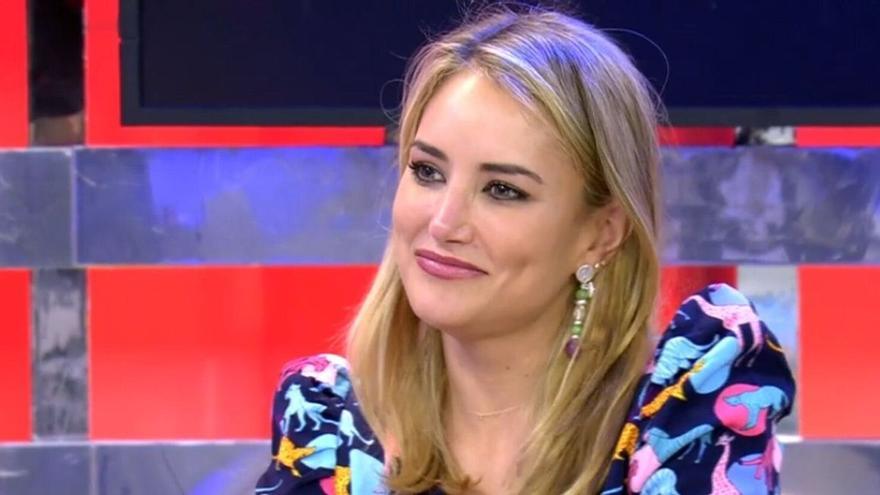 Alba Carrillo is not going through its best moment. His last intervention at the 'Secret Story' gala unleashed a wave of criticism towards the collaborator who branded her as macho after a hard confrontation with Elena Rodríguez, Adara Molinero's mother, who currently lives in 'The House of Secrets'.
During the afternoon of October 22, in 'Save me', Carlota Corredera gave way to a video that summarized all the fights of the collaborator until she made her explode completely and concluded with an embarrassing comment: "Let's see who he fucks now," he said referring to Adara.
However, Lucía Pariente's mother was somewhat embarrassed by the images: "I do not like to mix feminism with this. It is true that it is an unfortunate comment whatever the gender", she argued while trying to justify herself claiming that she has also been told "atrocities".
The contestant of 'Survivors 2017' acknowledged that she had not been able to defend her mother as she should: "I don't have that ability to have enough temperance so that what they tell me doesn't hurt me and I don't know how to manage it. The best thing is that I don't defend anyone again because there are defenses that are a hand around the neck ".
Then, the contestant of 'Big Brother Vip 7' backed off and argued that she has "other weapons and I can't fall into doing what they do to me because I know what hurts." In addition, she acknowledged that she had been "nervous and overwhelmed" for a while and added that she had "been wrong about everything" because her family "is her Achilles heel."