Alba Carrillo explodes against Telecinco in a statement and announces that it has taken legal measures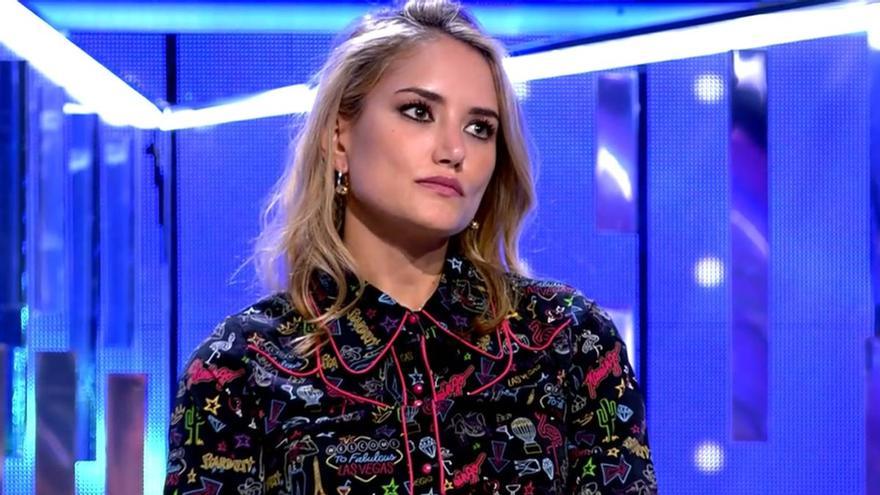 Alba Carrillo has shared a statement in which it announces that it has taken legal action against the programs of Telecinco that they have hinted "in a ridiculous, grotesque and distasteful way a series of calumnies and defamations" about his person. Some comments that would have been made, as he writes on his social networks, with the aim of "increase audience" of those spaces.
It should be remembered that, in recent days, the collaborator has been in the spotlight of programs such as 'Saturday Deluxe' and 'Socialité', where there was talk of an alleged infidelity to her ex-partner Santi Burgoa. Also, this weekend, Alba starred in a disagreement with the direction of the night space, going so far as to affirm that they had made him "a trap" during his mother's polygraph.
In a lengthy writing, the model makes no mention of those episodes but insists that their "honor, dignity and reputation" have been undermined. "Faced with these insinuations, I have taken the corresponding legal actions to stop what I consider extremely serious," he emphasizes.
Alba shows her "absolute rejection" of the media "that boast through morbid, damage, destruction based on falsehood, slander and lies to hurt and harm people with the sole goal of being able to scratch a few more audience digits".
The collaborator of 'Sálvame' and 'Ya es noon', who defends "a TV based on truth and authenticity ", considers that "not everything goes in these formats that some are squeezing until the suffocation of their characters and protagonists". In addition, he insists that "there are limits that must be respected."
"They cannot be allowed to show us or make us believe on the one hand their denunciation, rejection and disagreement against everything that threatens women, raising the flag of feminism, and in a parallel way they act promoting and empowering, in several of these spaces , hatred and rejection of women by virtue of the lie", he points out.
Alba assures that she will go "to the end" with this procedure and that she thinks "demand immediate and urgent rectifications from those responsible for these spaces", although he does not mention any of them directly.