Alba Carrillo charges against her program to defend Rocío Carrasco: "She did not throw anyone down the stairs"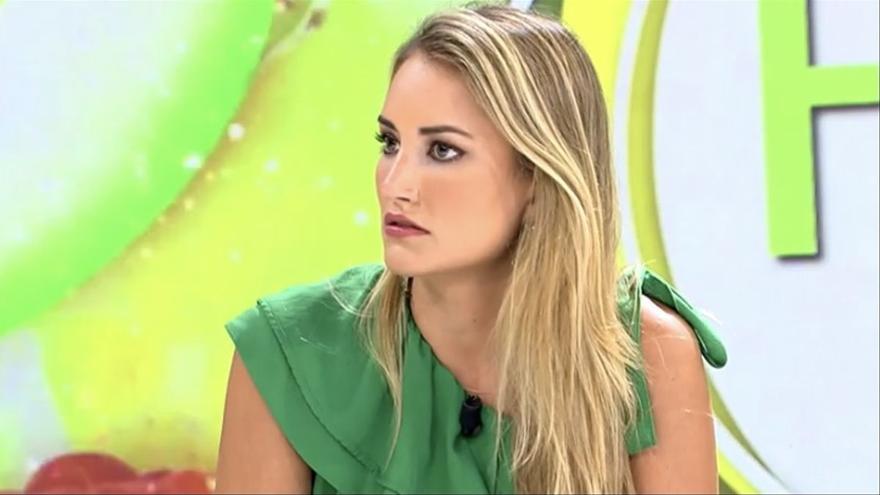 Alba Carrillo He wanted to stand up to his fellow program members this week. The model decided to confront one of the collaborators with whom she works in 'It's already noon' and even charge against the format itself and its production company when they talked about Rocio Carrasco to be able to defend it.
Sonsoles Ónega and several members of the audience praised the new physical appearance of Rocío Flores after losing weight. For example, Miguel Ángel Nicolás was clear: "She is gorgeous." So many compliments ended up annoying the former contestant of 'Big Brother VIP 7': "Sure, what are you going to say. If we are in the production company of …", He has commented referring to the fact that those responsible for the program are the same as those of 'The Ana Rosa program', in which Flores collaborates.
The presenter did not hesitate to defend those responsible for the space: "Sorry, sorry", It has stopped her before she finished the sentence. "It seems incredible that you do not know the total and absolute freedom you have to say whatever you want", express. Meanwhile, Carrillo continued to charge against the daughter of the ex-survivor: "Here Rocío Flores is loved very much."
The collaborator wanted to highlight her support for her Rocío Carrasco: "Respect for mothers, and then we worry about diet. My friend didn't throw anyone down the stairs," has stressed.
Sonsoles wanted to settle the matter: "Be careful with some statements that do not limit your freedom, Alba Carrillo, to say whatever you want." "Then we talk because we are not going to talk about according to what issues. Here we defend Rocío Carrasco, if we think so, and Rocío Flores," he added before giving way to another issue that would calm the set.