Alaska defends Miguel Bosé in 'La Resistencia': "I share many conspiracy theories"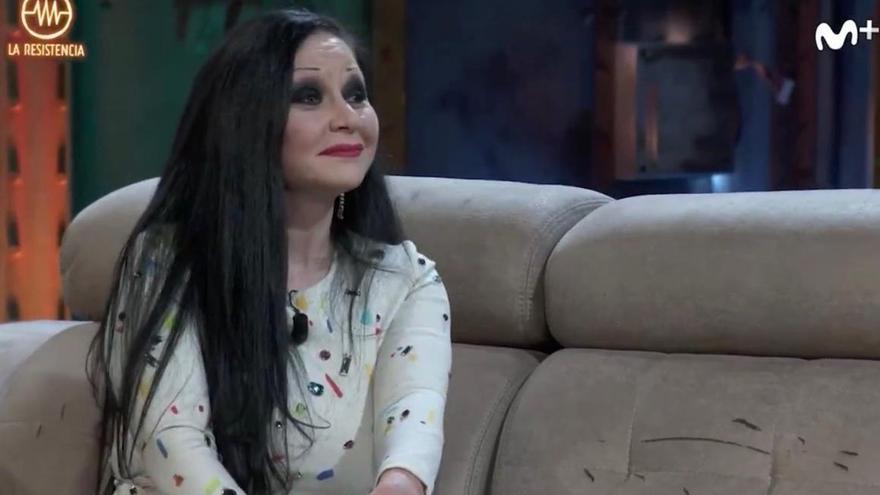 Alaska went to 'The Resistance' to present the play 'The last tourné'. During his chat with David broncano, the singer, presenter and actress defended the denial of Miguel Bosé because he likes "dissenting views" and "conspiracy theories". In this sense, he argued that she succeeded "by not following the rules" and leaving the "official discourse".
"I'm very into conspiracy theories, so don't pull me by the thread … you get me out"said Alaska when questioned by Broncano about the statements of his friend Miguel Bosé in recent months in relation to the pandemic of COVID-19, the origin of coronavirus, the use of masks and the usefulness of vaccines. "It seems to me that at this point, there are some formal, official speeches, but I also understand that if I had been in the official speech I would never have been what I am," explained the singer who reproached Broncano that neither he nor she they are nobody to berate Bosé for his claims.
"But it is going crazy! You have to give it a touch, and you are her friend …"exclaimed the presenter of the Movistar + program." No, neither I nor anyone else is anyone to give it a touch. And I hope that when I go crazy, according to your criteria, do not tell me, I have not asked your opinion. Don't tell me, 'Don't do this, don't do that,' "Alaska replied.
"Have we not yet understood in the 21st century that everyone can do and say what they want?" Asked the artist, who assured that she shares "many of the conspiracy theories." "I share many, not all, because I am very interested in dissenting points of view", he pointed.
"You're the only one who when we've talked about this you're aligning yourself with Miguel. Have you uninstalled Widows from your laptop?"Broncano asked him." I don't have Windows, "Alaska replied." Sure, because that's where the Bill Gates virus gets you, "the presenter concluded.