Alan Turing, the mathematician who deciphered the Nazi code, will face the new 50 pound note | Economy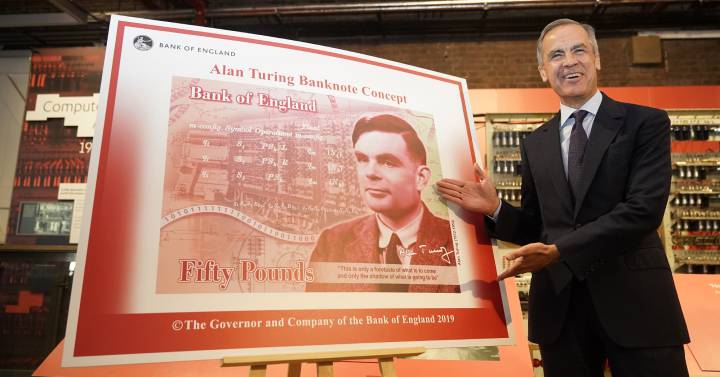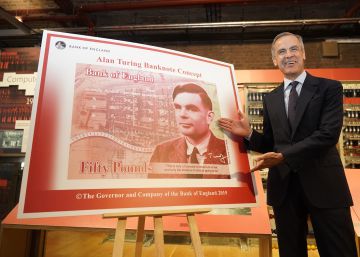 Alan Turing, the British mathematician who proved crucial during the Second World War to decipher the Enigma code of the Nazi forces, will be the face of the new 50-pound bill from 2021. The Bank of England has announced on Monday a decision that makes justice to one of the most brilliant scientific minds of the twentieth century, who was persecuted and condemned for his homosexuality in 1952. After his death, two years later, forensic tests determined that Turing committed suicide with the ingestion of a dose of cyanide.
"We want to represent in the best possible way all aspects of the diversity of our country, from race to religion, creed or sexual orientation, disability and much more.Today we celebrate the name of one of the greatest mathematicians and scientists of the history of the United Kingdom and the whole world, "said Bank of England Governor Mark Carney during the presentation of the new ticket.
The central bank had received more than 227,000 citizen suggestions that concentrated nearly 1,000 nominations of famous scientists. The final decision has been made by Carney himself. From the decoding center that the British Government launched in Bletchley Park during World War II, Turing was key to reducing the threat posed by German submarines U-Boat during the Battle of the Atlantic.
The new ticket has been presented at the Museum of Science and Industry of the city of Manchester, at whose university Turing helped develop the necessary programming for the Ferranti Mark 1, the first electronic computer that was marketed.
It was also in that city where the public reparation movement of the figure of Turing began, after being persecuted for his homosexuality. William Jones, a computer engineer, launched a petition for signatures to grant Turing a posthumous royal pardon. 37,000 people adhered to the proposal, and the real forgiveness came in December 2013.