'Al rojo vivo' captures the reaction of Yolanda Díaz upon learning of the threats to Reyes Maroto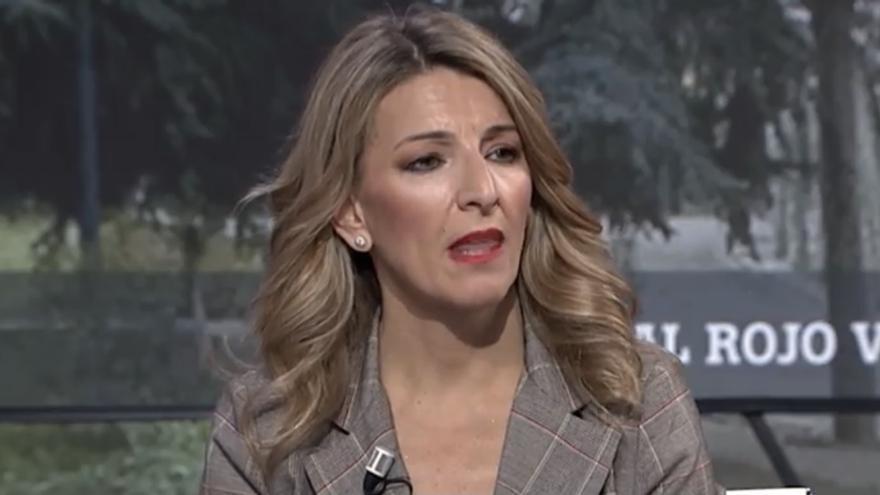 This morning it was made public that the Minister of Industry and Tourism Reyes Maroto has received a letter with threats and a razor a few days before the elections of the Community of Madrid. Yolanda Diaz, a government colleague, was in 'Red Hot'when what happened was communicated and in' laSexta Noticias' they shared shortly after how their spontaneous reaction to the news was.
The third vice president had attended the program presented by Antonio Garcia Ferreras, so he found out what happened live. Although at that moment it was not possible to see how politics was shown when hearing the fateful event in the journalist's words, shortly after, the news of the chain did want to show Díaz's reaction when he learned about the threats to his partner.
In the images broadcast in the newscast hosted by Helena Resano, the member of Podemos can be seen very worried, who, little by little, falls on the table and puts her hands to her face while shaking her head. "He is startled as he hears those details of the threat", the presenter commented at the beginning of the laSexta space.