Al-Attiyah beats Sainz in hand-to-hand and Peterhansel leaves for three minutes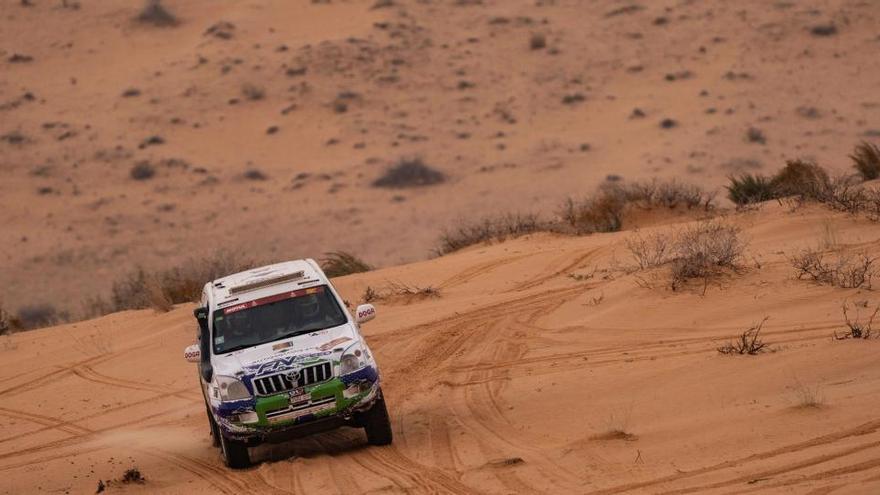 The Qatari Nasser Al-Attiyah (Toyota Gazoo Racing) cut 3 minutes to French Stéphane Peterhansel (X-Raid Mini JCW) in the eighth stage of the Dakar Rally, in which he prevailed with a 52-second margin over Spaniard Carlos Sainz (X-Raid Mini JCW).
Barely 4 minutes and 50 seconds separate Nasser Al-Attiyah from first place in the overall car race after signing his fourth stage win -in addition to the prologue- in this edition of the Dakar Rally. The Qatari beat for 52 seconds Carlos Sainz in the eighth of twelve stages.
Stéphane Peterhansel came in third, 3:03 behind the day's winner. In the general, the thirteen-time Dakar Rally win brings Al-Attiyah 4:50 and Sainz 38:55, the defending champion in the car category.