Aiudo opens a service office for domestic workers for inquiries about the right to unemployment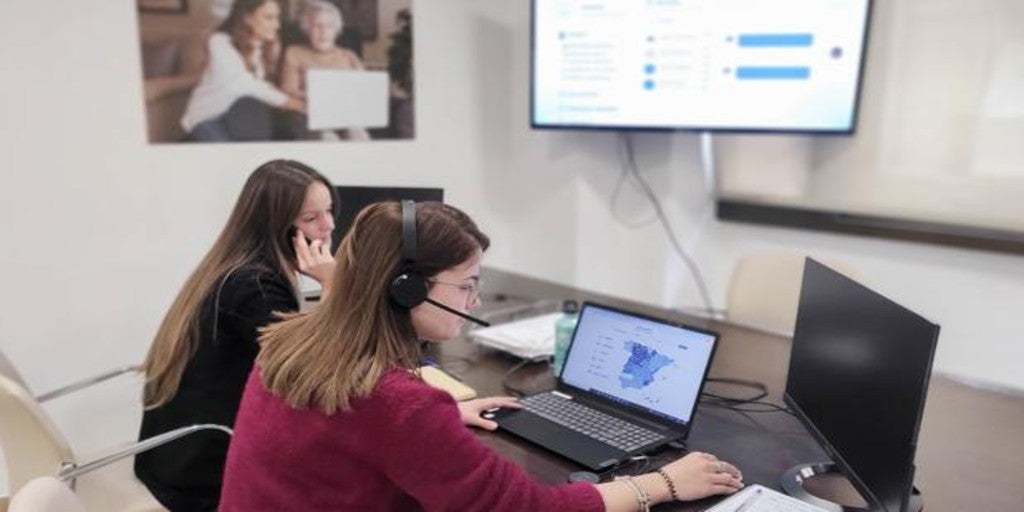 ABCMADRID Updated: 03/03/2022 11:39 a.m.
Keep
Related news
On February 24 at 10:43 in the morning, Aiudo received the first of many phone calls that he was going to answer in relation to the sentence of the European justice:
the 400,000 domestic workers who work in our country without any unemployment benefits had the right to collect unemployment according to the Court of Justice of the European Union (CJEU). "Hello, we have read that we are finally going to be able to collect unemployment benefits, is that true?" asked a surprised Berta, a caregiver for the elderly who works at Aiudo. Since then, the home care company has received a constant trickle of calls, which has led them to create a specific telephone line for exclusive and free attention for domestic workers in everything related to collecting unemployment benefits.
Despite this, sources from the SEPE -Public State Employment Service- acknowledge that the approval of the strike for domestic workers in Spain will not happen in the very short term, since this procedure must first be approved and published in the BOE for its applicability. . Of course, they remember that during the first phase of the pandemic the Government processed the unemployment applications received by domestic workers, although it is something that is not currently valid.
To date, Aiudo has received more than fifty calls from domestic workers, both those who work for the company and outside it, with queries ranging from initial disbelief to illusion after yesterday's confirmation by the government that throughout this 2022 they will be able to collect unemployment. «In the calls received, the first concern is to know if the news is really true or if it is a simple rumor; subsequently they want to know how it will affect them with respect to their payroll, if personal income tax would be applied or, for example, what amount they would receive on the payroll after contributing for unemployment. There you see how their tone of voice changes from initial disbelief to illusion and hope", confesses the head of the Aiudo Labor department and coordinator of the service office, Celia Alcaide.
Information about changes
The main function of this service office for domestic workers to collect unemployment is to provide support and guidance to all domestic workers, on the situation in which their scheme is found. "To do this, we communicate the most up-to-date information that we receive from different organizations, including SEPE. Obtaining information about the changes that their regime and their employment may have is essential for them and with this new department, in addition to informing and helping, we give them peace of mind", emphasizes Alcaide.
"We feel very comfortable carrying out actions that contribute to improving this sector and for us the recognition of the right to unemployment is very important news and one that we have been waiting for a long time," acknowledges the CEO of the company, Daniel Ibiza.
So much so that the home care company assures that they want to expand the creation of this care office for caregivers with the publication of a web page in which they will collect their doubts within their employment portal. "We want to give visibility to this service so that any domestic worker who is registered in Spain, even if it is not managed by Aiudo, receives attention from her, as has already happened during the pandemic," concludes Ibiza.
From Aiudo they remember that the free telephone number for advice on issues related to the unemployment benefit for domestic workers is 960133570.
View commentsTopics



Source link