Aithiara condemns Juan Grande in the derby against Tenerife Egatesa B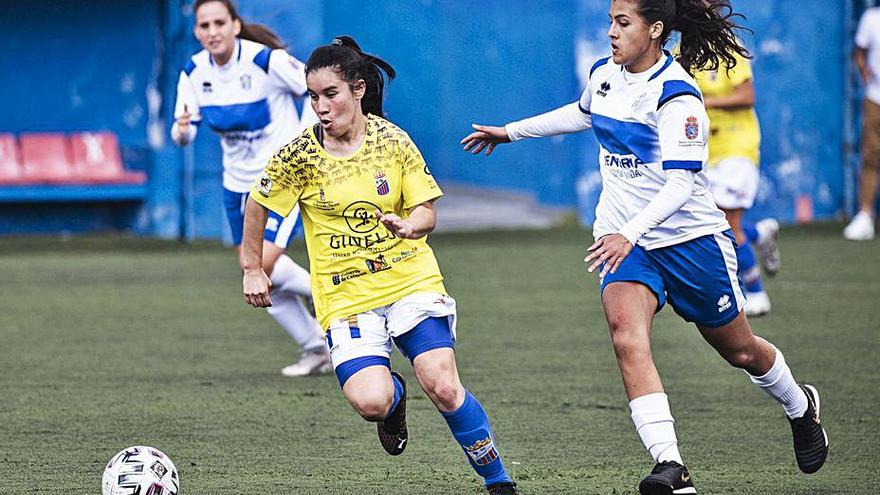 The Ginelux Juan Grande did not have a good start to the year within group South A of Iberdrola Challenge. Rubén López's set suffered a painful defeat in the Canarian derby of the category, seeing surpassed by the UDG Tenerife subsidiary (2-0). A doublet of Aithiara In the second half he leaves the Gran Canaria team as the new bottom of the classification.
The duel began agitated, with two squads looking for rival areas. The first approaches were for the blue and white Katie Murray and for the visitor Eliane.
In a first part matched, the territorial domain corresponded to Juan Grande, although the Granadilla subsidiary was very dangerous in the backlash. In minute 20, an attempt by the blue and white Aithiara was stopped by goalkeeper Cristina Recalde.
In the final stretch of this period, the hosts came very close to making it 1-0 after a beautiful combined play in which Arminda ultimately received a shot to the left that crashed into the crossbar. Before reaching the break, Juan Grande was also able to go ahead, but Mar Rubio's volley from outside the area skimmed the crossbar.
At the start of the second half, Tenerife Egatesa B came out in a rush and, through Aithiara, they got a comfortable 2-0 lead, ultimately. Juan Grande, despite going below on the scoreboard, did not give up. The visitors tried to find the goal to get them back into the game, with no luck.