Aitana starts her '11 Reasons Tour 'tour, which will stop in 27 cities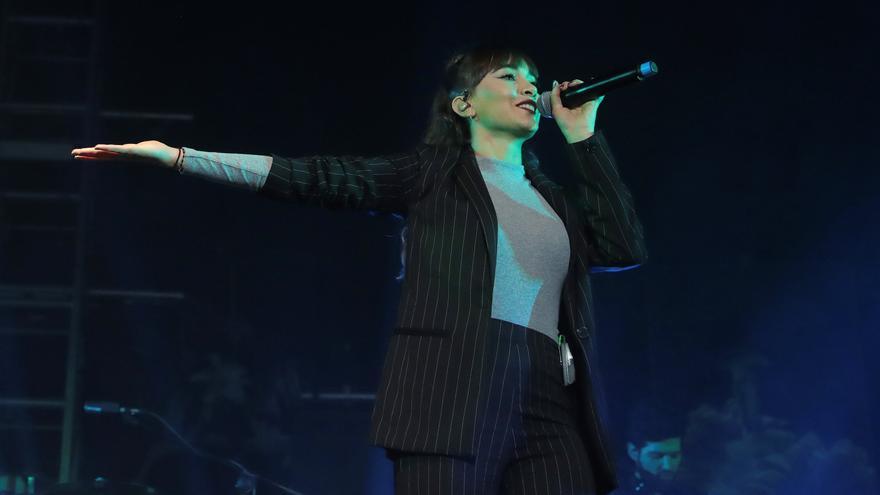 Aitana will start this Thursday in her native Barcelona, ​​at the Jardins de Pedralbes Festival And with the tickets sold out, the tour that will take her on 27 Spanish cities during the next months presenting his album '11 reasons'.
This first concert in Barcelona is one of the seven for which there are no more tickets and the first time that fans will be able to listen to songs such as 'Corazón sin vida' or 'When you went', included in the album that he released in December.
The repertoire of these appointments will also include more recent songs, such as the collaboration with Morat on 'Más de lo que bet', and he will revisit some of his best-known songs that were part of his previous works, such as 'Telephone' or 'You are going to stay', some songs that he will adapt to the new concept closer to pop-rock and pop-punk with different arrangements to the original version.
It will be accompanied by a band of five musicians formed by Ale Romero on piano and keyboards, Matt Vallejo on drums, Sergio Fernández on bass and Laura Solla on guitars.
The musical direction of the tour is in charge of Ludovico Vagnone, who has worked with artists such as Alejandro Sanz, Miguel Bosé or Laura Pausini, while Mamen Márquez will be in charge of the vocal part, who met Aitana during her participation in Operación Triunfo, where he was also in charge of improving the singing techniques of the aspirants.
The designer María Simún, who has already been in charge of dressing artists like Rosalía, has exclusively created all the garments that both Aitana and her band will wear during the tour.
This is the second tour of the Catalan, which arrives in different conditions than the previous one, since the public will have to remain seated and comply with all the security measures imposed by the covid-19, something that did not happen when it gathered more of 120,000 spectators in the more than 40 concerts of the 'Play Tour'.
Aitana began composing the album in Los Angeles, but it was during her forties that she decided on the concept she wanted for her new job, which talks about the different phases of a love breakup over eleven songs.
For the recording, he surrounded himself with Colombian producers Andrés Torres and Mauricio Rengifo, authors of hits such as 'Despacito' or 'How do you dare' and with whom he had already worked at the beginning of his career with 'Telephone'.
With collaborations with artists such as Sebastián Yatra, Beret, Cali and El Dandee or the one also discovered in Triumph operation Natalia Lacunza, '11 Reasons' has managed to go platinum in Spain, Argentina and Chile, and the single that gives it its name was the best debut of a Spanish solo artist on Spotify in 2020.
The next appointment will be on July 9 in Valencia, where there are no tickets, so the organizers do not rule out expanding with new dates later.