Aitana Ocaña: "As a woman I feel unsafe on the street at night and I shouldn't"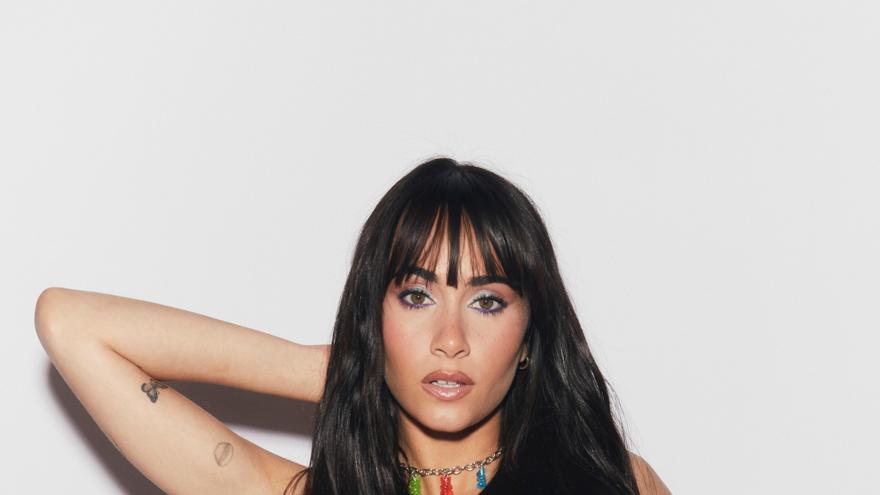 Singer Aitana Ocana visualizes the insecurity that women suffer when they go alone down the street with his new single "Ni una más". "This situation keeps happening and it is unpleasant. It is a topic to reflect on, to make visible and show how I feel and I feel that we all feel ", he tells Efe.
The Catalan artist has claimed, on many occasions, the importance of giving visibility to everyday situations that many women face every day. "There is data from the Ministry of Equality that shows that there are a thousand complaints a month in Spain of abuses and attacks against women. But there are many others, I believe three or more that are not reported. It is a complete outrage," he adds. that, with 'Ni una más', Aitana (San Clemente de Llobregat, Barcelona, ​​1999) wanted to give evidence of some actions that have been normalized and that "it should not be like that" when a woman returns home alone, how to get the keys to defend yourself or make it appear that you are close to home, call an acquaintance on the phone, send the location in real time or constantly look back to see if someone is following you.
"I always feel insecure at night, if I can I prefer to be accompanied by someone. It does not occur to me to go through certain streets or through certain places like a parking lot. They are things that make me tense and make me feel uncomfortable, when it shouldn't be like that, "he defends. The song will not be totally new for many, because on March 8, coinciding with International Women's Day, he already posted a small advance the model in their networks to honor the day it was.
The interpreter is aware of the social debate generated by the Feminist movementFor this reason, she did not want to hide and "felt the need to denounce and make visible what is happening": "I wanted to explain feminism through my eyes, through what I live and feel, and see around me", she emphatically declares . "My job is to make songs, it would be incoherent and incompatible if I did not have a song of mine about something that is causing me anger, pain, or sadness and that is why I wanted to make a song like this. Somehow I have a loudspeaker that I want to use for something other than singing about love and heartbreak, but also being coherent about what is happening around us ", he adds." Following my path I know where I am going / feeling insecure and, although I am not / not seeing your intentions makes me vulnerable ", the 'extriunfita' intons as she walks through the dark streets in the video clip. double intentions ", claims the singer.
In the video clip of the song almost a fifty female faces known as the athletes Carolina Marín and Ona Carbonell, the singers Rozalén and Zahara, or the actresses María Pedraza and Danna Paola, who symbolize, in the artist's words, "the union in the gender struggle". Aitana is also happy and proud to be able to resume her '11 Reasons Tour 'tour -which was first postponed and later canceled due to the situation of the pandemic-, which will take her to tour all of Spain with already 19 confirmed dates and waiting for announce new appointments soon.
"I really want to get on stage and this tour is going to surprise people a lot. It will have a totally different concept than the tour I did with 'Spoiler' (Universal, 2019), it will be great. We have plans A, B, C and even Z for what may happen, but the tour is going to be done one hundred percent ", explains excited. The Jardins de Pedralbes Festival in Barcelona will be, on July 1, the first stop of this "tour" that will pass that same month through Valencia (day 9), the Castellón town of Benicàssim (Luce Benicàssim cycle, day 10), Almería ( Cabaret Festival, day 16), the Malaga town of Marbella (Starlite Festival, day 22), Alicante (La Plaza En Vivo, day 23) and Calviá (Mallorca Live Summer, 29). And as a finishing touch, the artist will finish on December 7 at the Wizink Center in Madrid, a massive space that will constitute her debut: "I'm looking forward to singing there," she confesses.