Aitana Bonmatí: "The players are not very much for the work of helping us" | sports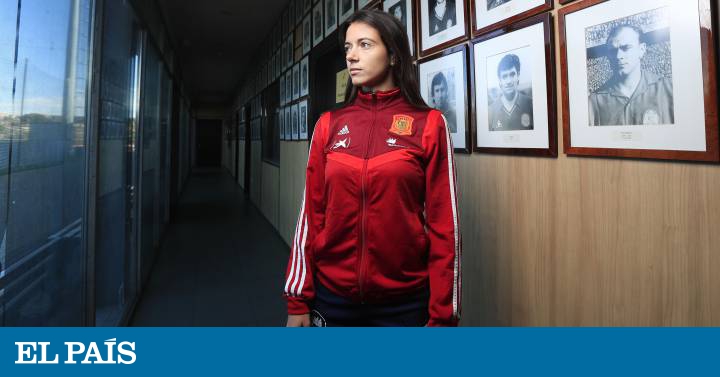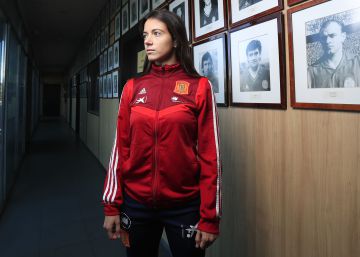 Aitana Bonmatí's was not the classic soccer family. In fact, she started practicing basketball. Until one day, with about seven years, he landed in the schoolyard to play soccer surrounded by children and liked it so much that he ended up targeting the town team, Sant Pere de Ribes (Barcelona). "I did not hide. If they insulted and beat me, I gave them more. They did not accept that a girl could play just like them, they were angry, "he remembers now. "But that suited me because without character or ambition you don't get anywhere."
At 21, the midfielder has not fallen short, of character or game. Although she wants more. Seated in the first team of Barcelona and fixed in the calls of the selection, seeks greater prominence at key moments. This Tuesday opens a window in the key qualifying duel for Euro 20pa against Poland (18.00, Teledeporte) after raising his hand in the previous two games, a month ago, against Azerbaijan and the Czech Republic. Before the first he left and surrendered in substitution of the injured Virginia Torrecilla, and in front of the second he already left the game. He didn't let it pass him by. He scored three goals, the one in Prague after an elegant touch of heel that sent the defense and the goalkeeper to the ground. However, Aitana Bonmatí, cooked since the age of 14 in the sauce of La Masia and admirer of Xavi and Iniesta, likes, above all, that they value her for her play of touch. "It's where I feel most comfortable. In another model I could improve other facets, but it would be to be seen, "he explains in the Las Rozas concentration, to the shelter of an icy morning, nothing to do with the coastal climate of his Garraf region of Barcelona.
Would you be disappointed not to be in the starting eleven in Lublin? "It is not that I am disappointed, it is that I am so ambitious and competitive that not being a headline at any time frustrates me. I can understand it or not, but never, never, this will never stop happening to me, "he says. "Before it affected me more, it prevented me from doing well starting from the bench. Now I channel it better. When I go out in the second part, it helps me to show that I can also have a chance. This season with Barça, of the three games with more cartel, against Juventus, Atlético and Levante, I have not started in any. I do not complain, because I have played enough so far, but some opportunity in these games … Everyone says so, they are the prettiest, "he adds. "In the national team I want to be an important footballer, but I don't know if it's going to be now or later. It does not depend only on me ", this midfielder ditch that, in the field as in his personal life, ensures that he does not let himself be" influenced by others ".
He debuted in the absolute in November 2017 (accumulates 17 internationalities and four goals in 717 minutes, including the world Cup), and his case draws well the general picture of the Spanish team: successful in lower categories (Bonmatí is European Under-17 and U-19 champion, and U-20 world runner-up) and upward in senior age, individually and in the collective, although at a distance even from the titles. "It's a matter of time because we have football, few teams play like us," he says. "Most of those who have won things have done it for the physicist. This is what we lack. Be more electric, faster and stronger. In verticality we have already improved. I also think that if we move fast, nobody can dispute the ball, as happened to Barça de Guardiola, "he explains.
Above all that happens around the lawn, that great social and media echo that drives soccer practiced by women, the Catalan admits that "it was unthinkable three or four years ago." "Now we need to fix the problems that are having to stop growing," he warns. Serious problems arising from the absence of a collective agreement, which has led to the call for an indefinite strike by the players from November 16.
"Those of us in the national team are the elite, privileged, and we have to value it. We can only help and be on the side of those who do not enjoy the same rights. We claim a minimum, nothing else. Who tells you that one day you are not in a club that does not offer you what we have now, "he says. A struggle in which more than one has missed some gesture of explicit and public support from his male colleagues. "They are not very much for the work, they live in a world apart. They do not know what happens in everyday life, the social problems that exist. If they raise their voice a little, more people listen to us than we do, but I can't ask for that either because they haven't even heard about this, "she says resignedly.
You can follow EL PAÍS Sports in Facebook, Twitter or subscribe here to the Newsletter.