Airlines worsen their forecasts and already estimate losses of 32,000 million in 2021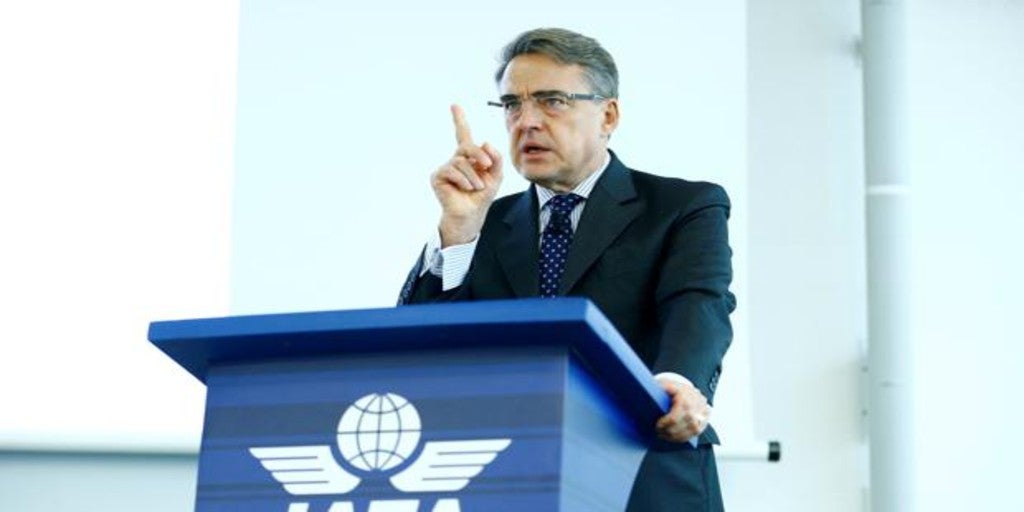 Madrid
Updated:
save

The advances made in recent weeks with respect to the coronavirus vaccine have partially alleviated the fall in the stock market of the airline sector. However, the business outlook is much more negative and has worsened in recent weeks. The International Air Transport Association (IATA), which groups together almost 300 airlines, has estimated this Tuesday that aviation will lose almost 118.5 billion dollars (about 100 billion euros) this year. They are 30,000 million more than the last prediction: in July, the IATA estimated red numbers of 84,000 million dollars (about 70,000 million euros).
The situation will improve in 2021, but it will not prevent the world's airlines from losing about 38.7 billion dollars (32 billion euros) in the year as a whole. Especially since the first half of next year will continue to show «difficulties». The organization foresees a gradual increase in demand which, together with a strong reduction in costs, will allow the industry to generate liquidity again from the last four months of the year.
Of course, the IATA, which has held its annual congress this Tuesday, puts these figures in quarantine and ensures that they will vary depending on factors such as the opening of borders or the effectiveness of the vaccines that pharmaceutical companies such as Pfizer or Moderna finalize. The transport of these vaccines will also represent a logistical challenge for airlines.
"The crisis has been devastating and unforgiving. In it the airlines have cut their costs by 45.8%, but revenues have fallen by 60%, and as a result the companies will lose 66 dollars (55 euros) for each passenger transported this year, "he explained, when the forecasts were known , the director general of IATA, Alexandre de Juniac.
Beyond the economic losses, the organization estimates that the coronavirus will take the 40% of employment in the airline sector. Airline revenue will fall 61% this year, from $ 838 billion to $ 328 billion. An improvement will come next year, but it will be insufficient and will leave the sector's turnover 45% below 2019. At the passenger level, traffic will go from 4,500 million in 2019 to 1,800 this year, levels of 17 years ago.
"The history books will remember 2020 as the worst financial year for the sector", highlighted De Juniac, who admitted that if the airlines had not received state aid for a total value of 1 $ 73 billion (€ 145 billion) "there would have been large-scale bankruptcies." The downside of these aids is that they have increased airline debt by 50%, to 651,000 million dollars (550,000 million euros).
The assembly of the IATA It has also approved this Tuesday a replacement in its dome. The organization announced that its CEO and CEO, the French Alexandre de Juniac, will leave these positions on March 31, 2021 to be replaced by Irishman Willie Walsh, the former CEO of Iberia's parent company, IAG.